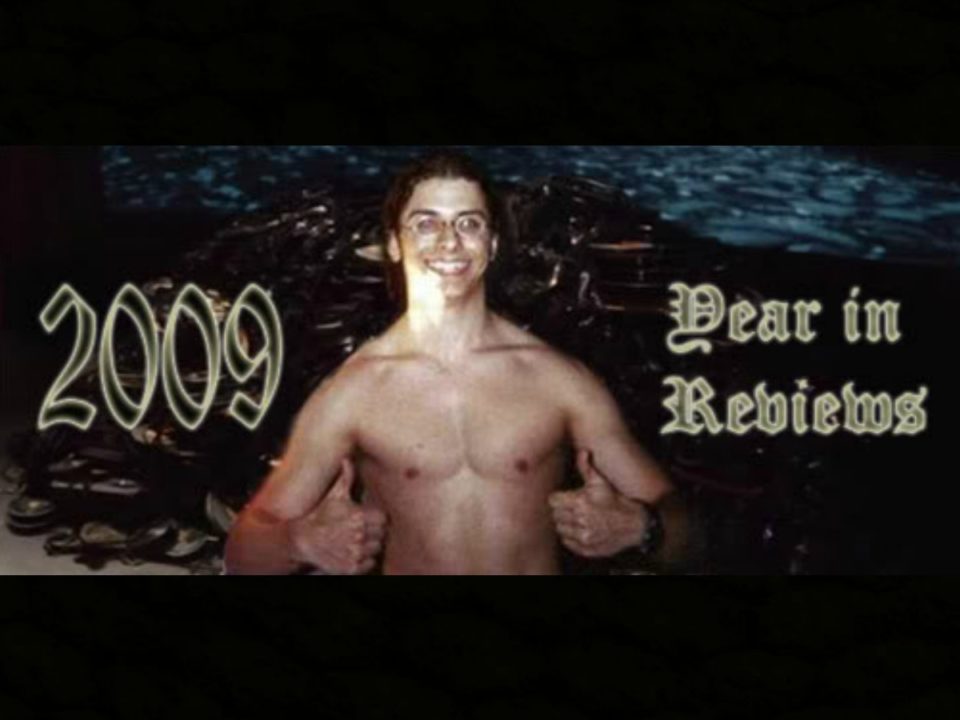 Because today marks the one year anniversary of my Monthly Movie Review segment, I thought I'd spend a bit of time looking back over my year in movies.  And when I say in movies, I mean a lot of movies…like an embarrassing amount.  It's almost as if I have a bit of free time on my hands.
How many movies did I watch in the last year?  According to my calculations:
367 movies watched
Which, if I am doing my math right comes out to slightly more than one movie a day.  Sure, there are some short films mixed in there, but there are also plenty of 4 hour + movies, so I figure it all comes out about right. Of these movies 72% were new to me.  Also, as long as I had the data, I went ahead and made this handy bar graph to see what my most watched decades were:
I found this quite surprising!  I didn't expect modern movies to be quite so dominant, even taking into account the glut of new movies I watched and rewatched over the last month and a half to prepare for my "Top Ten Films of the 2000s" post.  Even more surprising was the amount of 1950s movies I watched since I always thought I was a "Hollywood classics of the 30s and 40s" man myself.  Finally, I will have to do better on the 1970's next year, that was an exciting time for film and to only watch 13 movies from that decade is a travesty!
I'll keep this short and finish up with a list of the best (and worst) films I saw this year.  The "Masterpieces of the Year" list are all movies that I find to be nearly perfect.  Not every movie on that list will be for every one, but if you want to see the highest level the cinematic arts can reach, you can go wrong watching something from that list.  The Worst Movies of the Year" list are those chosen few films that I found almost no redeeming value in.  No, Miss Congeniality 2 is not on that list…after all, it wasn't really *that* bad.
Masterpieces of the Year
Le Deuxième Souffle, There Will Be Blood, Some Like it Hot, All That Heaven Allows, The Maltese Falcon, Mon Oncle, Cabin in the Sky, The Godfather II, Nosferatu, A Symphony of Horror, Nosferatu, Phantom of the Night, White Heat, Z, The Awful Truth, In a Lonely Place, Morocco, Our Hospitality, Stagecoach, Dazed and Confused, His Girl Friday, Scarface , The Dark Glow of the Mountains , Pickpocket, Henry V, Shanghai Express, It Happened One Night, Paris Texas, Rebecca, The Wages of Fear, Les Diaboliques, The 39 Steps, Footlight Parade, She Done Him Wrong, The End of St. Petersburg, Love Me Tonight, The Children of Paradise, Invasion of the Body Snatchers, A Touch of Evil, The Aviator's Wife, Louisiana Story, The Fireman's Ball, La Roue, Black Narcissus, Love Me Tonight, Raging Bull, Killer of Sheep, The Red Shoes, It's a Gift, The White Ribbon, It's a Wonderful Life , In the Mood for Love
Worst Movies of the Year

Nick Fury, Agent of S.H.I.E.L.D., Kiddin' Katie, Zietgiest, Precautions Against Fanatics, Tapeheads, Barbie Fairytopia, Glumov's Diary