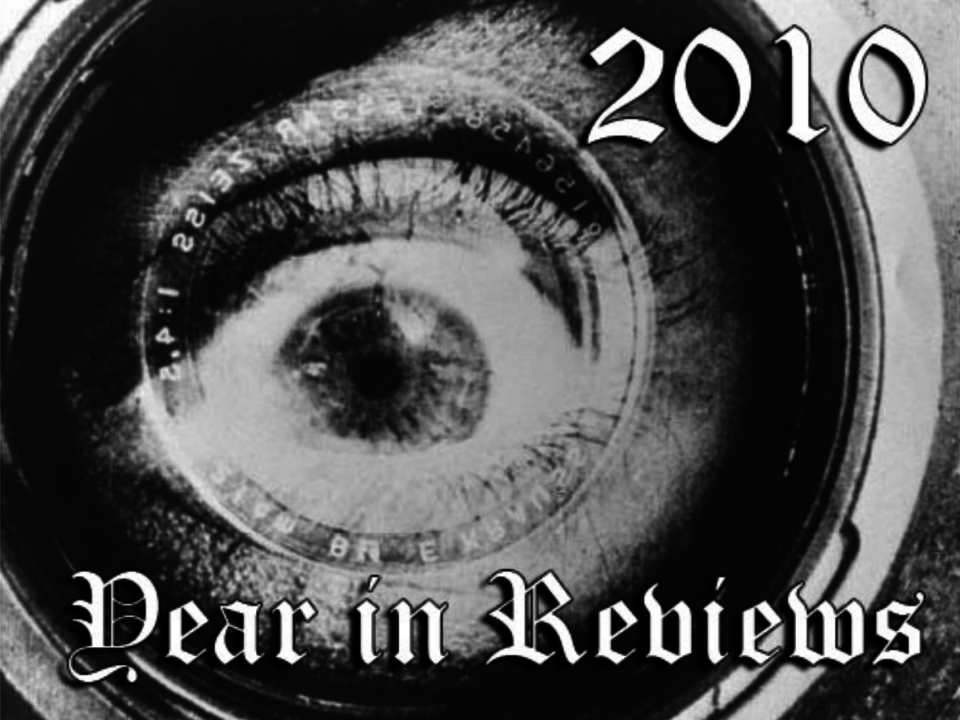 Every time the end of the year comes around I always get the same questions.  How many movies did you watch last year?  What were the best ones?  How many did you watch by decade?  Well fear not, because I'm here to answer all such questions today!
How many movies did I watch in the last year?  According to my calculations:
342 movies watched
Sadly, down by 25 movies from last year.  I was hoping film school wouldn't cut into my movie watching, but by the time the end of the semester came around, I had logged my weakest month of the year.  Still, I got a decent amount watched, and of them 78% were new to me (up 6% from last year!)  Also, once again, I went ahead and made this handy bar graph to see what my most watched decades were:
Really, about the same as last year.  And I really should probably lay off the snob talk about how I only watch old movies, since over a hundred of the films I watched were from the last 10 years.
Finally, here is my list of the best (and worst) films I saw this year.  In theory the films on the Masterpieces of the Year list are all movies that I find to be nearly perfect.  Of course, my standards for "perfect" seem to change month to month and plenty of other superlative films got left off of it due to my capricious whims at the time I picked the "Monthly Masterpieces."   The Worst Movies of the Year list is full of those chosen few films that I found almost no redeeming value in.  Again, it's pretty subjective, and there are plenty of films that I am embarrassed to admit I could not bring myself to put on the list (yes, I'm looking at you Backup Plan).
Masterpieces of the Year
It's a Wonderful Life, Ali: Fear Eats the Soul, Rear Window, Dazed and Confused, The Birds, Forest of Bliss, The Man with the Movie Camera, Rain, The Asphalt Jungle, Le Boucher, Rain, All Quiet on the Western Front, City Girl, Strangers on a Train, Philadelphia Story, The White Ribbon, Red River, The Old Dark House, Our Hospitality, Le Samourai, The Tarnished Angels, My Darling Clementine, Out of the Past, Wages of Fear, Blade Runner, Chloe in the Afternoon, La Collectionneuse, Pauline at the Beach, Viridiana
Worst Movies of the Year

Still Waiting…, The Blind Side, Legally Blonde 2: Red, White and Blonde, Van Wilder 2: The Rise of Taj, Abraham Lincoln, Twilight: Eclipse
Also, I played 292 board games last year.  But hey, who's counting.