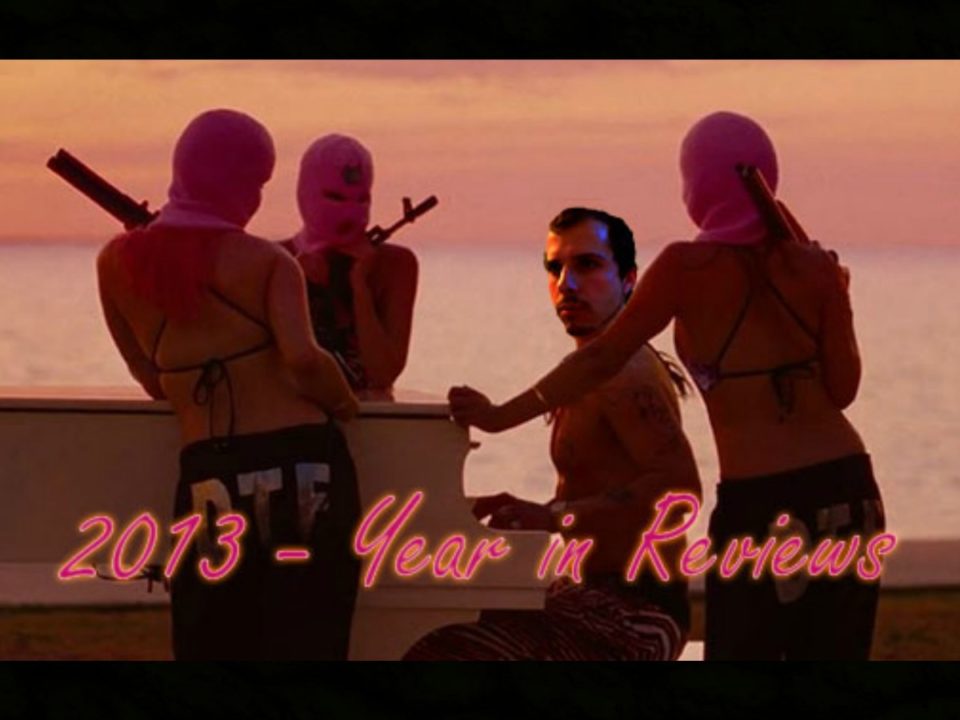 Every time the end of the year comes around I always get the same questions.  How many movies did you watch last year?  What were the best ones?  How many did you watch by decade?  Well fear not, because I'm here to answer all such questions today!
How many movies did I watch in the last year?  According to my calculations:
150 movies watched
Sadly, down by another 51 movies from last year's already low total.  Again, probably just all the TV I've been watching.  My percentage of new movies watched was at least back up to 71%.  And, with numbers like these, it shouldn't be too hard to improve my totals for next year!  Anyway, once again, I went ahead and made this handy bar graph to see what my most watched decades were:
Keeping up with new movies once again totally dominates the list, and the 1960s again seems to get short shrift, perhaps that should tell us something about the film production of that decade, or perhaps I should make more of an effort.
Finally, here is my list of the best (and worst) films I saw this year.  In theory the films on the Masterpieces of the Year list are all movies that I find to be nearly perfect.  Of course, my standards for "perfect" seem to change month to month and plenty of other superlative films got left off of it due to my capricious whims at the time I picked the "Monthly Masterpieces."
The Worst Movies of the Year list is full of those chosen few films that I found almost no redeeming value in.  Again, it's pretty subjective, and there are plenty of films that I am embarrassed to admit I could not bring myself to put on the "worst" list (though, Barbarella stayed off of it for obvious reasons).
Masterpieces of the Year
Street of Crocodiles, Amour, The Asphalt Jungle, Deliverance, Beware of a Holy Whore, The Adventures of Robin Hood, Out of the Past, Dazed and Confused, Gilda, This is Spinal Tap,  The Scarlet Empress, Rififi, Rio Bravo, Duck Soup, Gaslight, Red River
Worst Movies of the Year

Fun Size, Fando y Lis, Farmageddon, Wicked, I Hate Valentine's Day, Carolina
Also, this year, I played 250 board games (down 27 from last year) and drank 3 fewer gallons of single malt scotch.