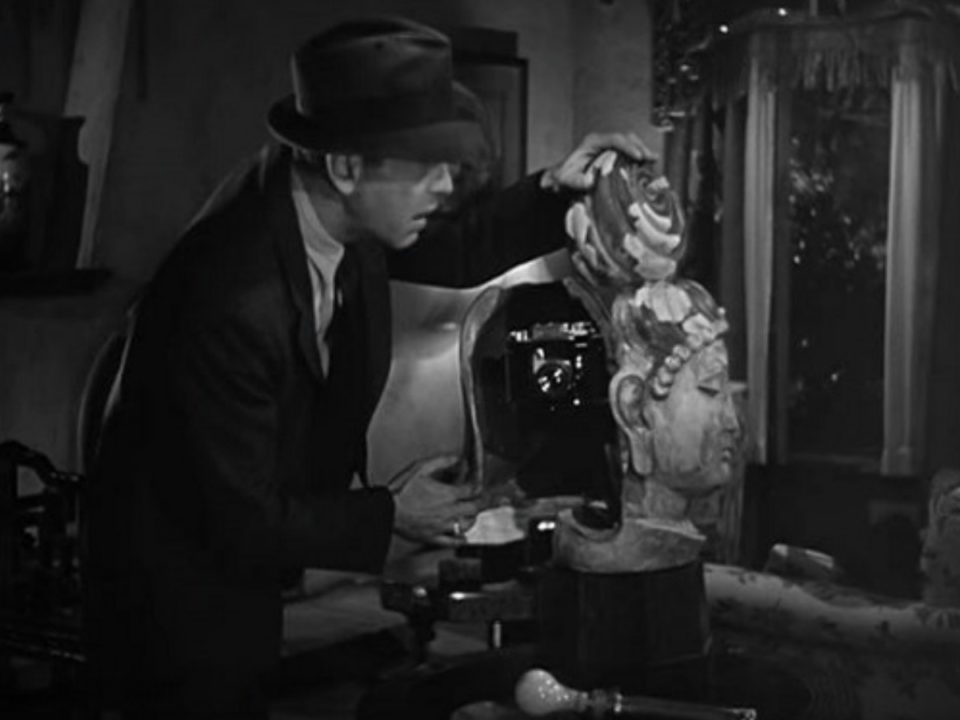 The Big Sleep is archetypal noir.  And, I don't just mean that today's film was the blueprint for all films noir to follow, I mean, the images contained within resonate so strongly that it must have been as though they were always a part of us even when the film was just released.  The Big Sleep has to be the greatest private eye film ever made (and that is no faint praise), an even more impressive feat considering the plot is, to put it nicely, nonsensically convoluted.
Much has been made of the story about the on-set argument where director Howard Hawks, actor Humphrey Bogart, and writer William Faulkner could not agree on who had killed a minor character.  As the legend goes, they finally decided to call the author of the book on the phone to resolve their issue only to be told "you know, I'm not sure!"
Now, the main issue here is that who killed Owen Taylor doesn't really matter.  Sure, he's a peripheral character, but that doesn't mean anything in and of itself.  All that really matters in this movie is that Bogart keeps trying, keeps following his leads wherever his nose takes him.  The Big Lebowski brilliantly paid homage to/lampooned this concept with its "out of his element and ultimately rather clueless" hero.
Bogart bounces from lead to lead like a particularly charismatic pinball, and it is up to the viewer to try to hang on through the labyrinthine twists and turns of the plot.  Marlow in this film is obviously only one small step ahead of the viewer, barely keeping things together as he attempts to make sense of one of the most complex webs of blackmail, murder and lust in cinematic history.
However, the more I've watched this (and every time I'm hard pressed to fully describe the plot afterwards), the more obvious it is that this is a movie about the small scenes, not the solving of a case.  Like My Darling Clementine, The Big Sleep is pure cinematic poetry.  It is the images that speak more persuasively than any plot ever could.  The image of an old man in a heated greenhouse, the thumbsucking nympho daughter, the video camera hidden in a statue, Bogart's hat, a rainstorm bookstore quickie–these are the things that stick with the viewer.  Everything else is just plot, and who are we to think that we should understand things any better than the great Phillip Marlow?!