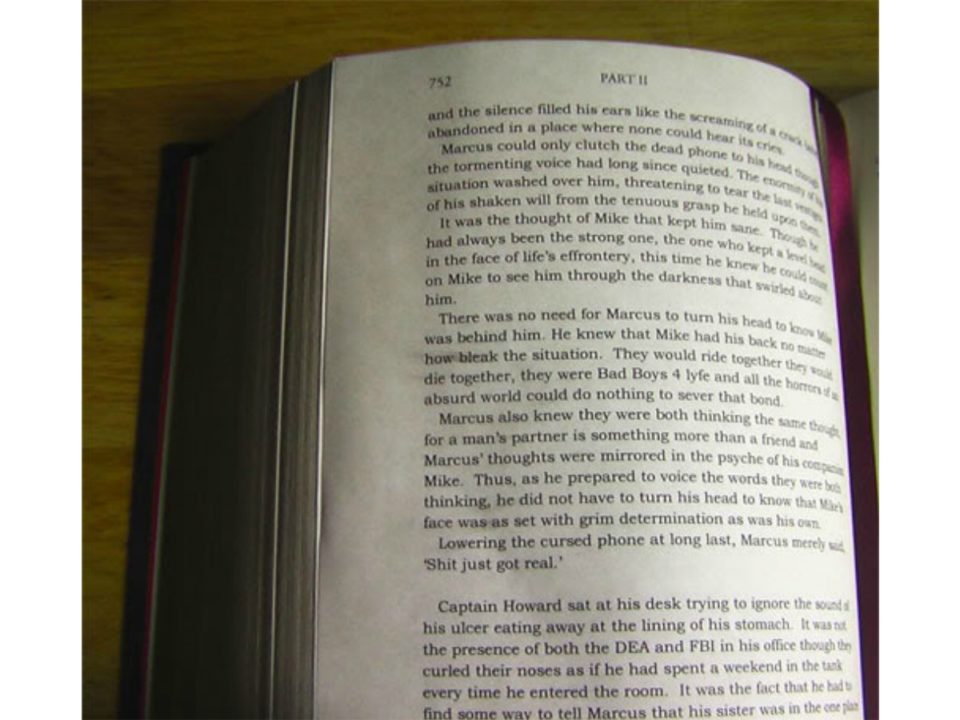 There is a natural urge to create adaptations with film.  Film, after all, is still a relatively new art and audiences have not yet lost their childlike wonder at its ability to convey alternate realities so realistically and convincingly.  Who hasn't read a thrilling scene from one of their favorite books and thought "man, it would be awesome to see a movie version of this!"  Yet, as everyone says, "the book is always better".
While I don't think that this is always true, it quite often is, and not always through any deficiency on the part of the director.  Is this a problem inherent to filmed adaptations of the other arts?  Are all adaptations doomed to "suffer in comparison"?
I think the assumption most people start with when approaching the idea of an adaptation is that, first, the book that is being adapted is a masterpiece and, second, that the filmmaker possesses sufficient genius to create a masterpiece out of the work in their own right.  In Bazin's essay "In Defense of Mixed Cinema" (part of the inspiration for this post) he says "if all directors were men of genius, there would be no problem with adaptation".  But I think this oversimplifies matters greatly.  John Huston is most certainly a man of genius, and his adaptation of The Maltese Falcon is nearly peerless when measured against the film output of the last 100 years.  Yet even in this case, Dashielle Hammet's original novel strikes me as the "better" version of this story.
Is this because film is simply a "lesser" art than literature?  Will a thousand words always say more than 24 pictures a second?  This seems to be a false conclusion no matter what my obviously biased thoughts on film as fine art are.  Not that I believe in the fine art/low art distinction anyway, art is art, and I don't care if we are talking about cave painters or mimes, I can't with any conviction say that a master of one form of art is any less of an artist than a master of another form of art.
I think the problem here is two-fold.  First, when you evaluate film with literary criteria you are setting it up for failure. Film and literature are very different art forms for all their similarities.  Complaining that a film did not capture certain qualities that were in the novel can sometimes be like saying something like "the comic book version of that poem was better because it had prettier pictures".  This is really just comparing apples to oranges, neither will ever live up to the other.
The second problem is that the original work will always have a certain "je ne sais quoi" that no adaptation can ever quite match (assuming it was created by someone who was a master in their own right of course).  When Dashiell Hammett wrote The Maltese Falcon, he imbued it with life from thin air and no adaptation will ever be able to capture the passion and vitality with which he wrote it.
But even this more pressing (though more abstract) issue doesn't quite seem valid when you realize that the film version of The Maltese Falcon is not a lesser movie than Citizen Kane simply because it is an adaptation.  They are both masterpieces and when evaluated together neither suffers in comparison.
So I think the key here is to remember to evaluate films on their own terms.  Compared to a work of literature, cinema is a momentary, fleeting art due to its relative brevity.  Its strengths are very different from those of literature, but they are of equal substance.  The film version of The Maltese Falcon will always compare poorly if you are looking for the same kind of experience you had while reading the book.  But that was not what John Huston wanted to do.  He instead wanted to take the core of the book and translate those concepts into a hundred minute film that could stand as a tightly constructed visceral masterpiece of cynicism and honor in its own right.  In this goal he succeeded admirably, while at the same time maintaining an astonishing fidelity to the source material.
But the question of how closely the creator of an adaptation should follow the source material is a blog post for another time!