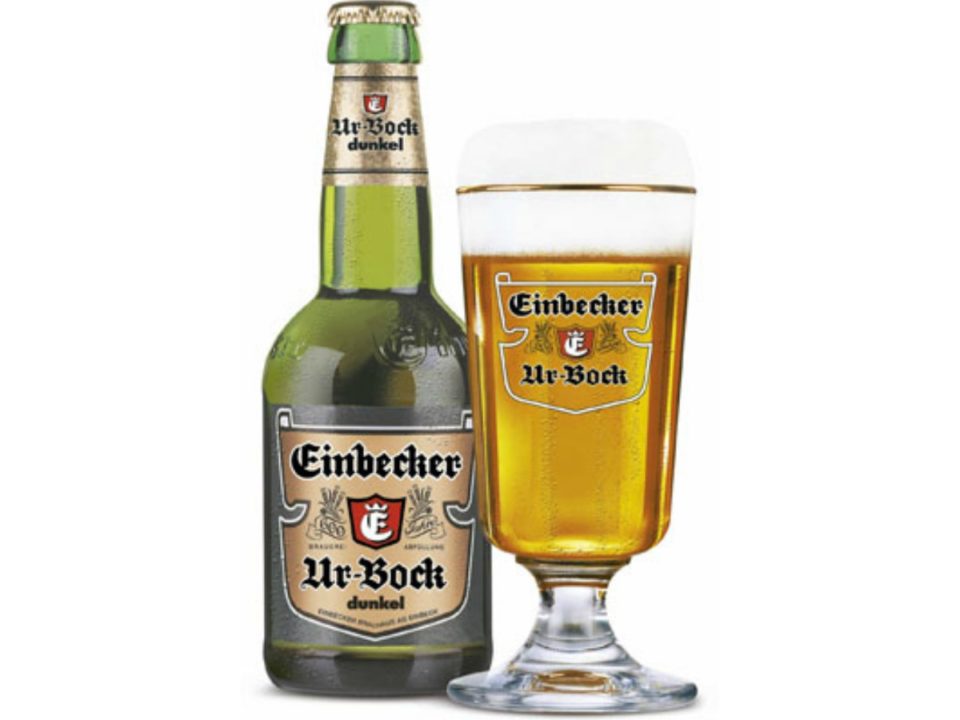 I like strong tasting food and drink. I'll pick Kim-chi over angel cake any time; the more powerful the flavors, the better. So when it comes to beer, a drink with the potential to violate your taste buds and make them like it, I can be kind of picky about what I choose to drink. So if you too think whiskey is for sipping and Durian is not the worst fruit in the world, then you might want to check out these; a few of my favorite beers!
First let's take a look at the different styles of beer that are out there. There are two main types of beer, Lagers and Ales. The difference has something to do with the fermentation process, but I don't know much about that so I won't mess with copying down something from wikipedia (oh fine, lagers are bottom fermented at a colder temperature while ales are top-fermented at a higher temperature). In general Ales are stronger and more flavorful and lagers are smoother and more subdued. Of course, so many beers fall under these headings that I really can't say I prefer Ales over Lagers as there are many full bodied and flavorful lagers out there as well. Here are three of my favorite types of lager:
Bocks
While Bocks are lagers, they are definitely not bland. There is not a lot of hop (bitter) flavor in Bock beer but an almost sweet malt flavor is very strong in most bock beers. They are usually not actually sweet, though that is the impression one is left with while drinking a good bock beer. For my money, Bocks are about as good as lagers get, with Einbecker's Ur-bock being the best one commercially available.
The best: Einbecker's Ur-Bock is probably my favorite beer. It is a very complex beer without any wrong notes. I could go into all the different flavors but I don't have a bottle in front of me and that stuff is usually mostly bullshit anyway. Let's just say it is like a party in your mouth where everyone is invited and one of the only beers I'm willing to pay $12 a six pack for.
Other notable Bocks: Spaten-Munich's Optimator is a good strong dark bock, and Einbecker's Mai-Ur-bock is a slightly less intense and sometimes skunkier (in a good way) beer than the Ur-bock.
Pilsners
Though on the blander side of lagers, Pilsners can be great for a light summer beer. Again, not incredibly complex, but the aromatic hops used in Pilsners give them a nice flavor. The one downside seems to be that they don't ship well (that's my theory anyway). The quality (even between bottles in the same six pack) can vary with the "skunkiness" being at times a bit much (I don't mind a little skunk though). I hear that having a Pilsner straight from the brewery in Pilsen is the way to go.
The best: A close call with Staropramen, but Pilsener Urquell is probably my favorite. A good bottle really does have a pretty fantastic aromatic hop flavor.
Other notable Pilsners: Staropramen (another good Czech Pilsner that isn't too watery). Einbecker's Premium Pils (very high quality, though I won't normally pay $12 for a six pack of Pilsner).
Dunkels
The final thing I'll say about Lagers is that there are also some good Dunkel (dark) lagers out there. The style started in Germany, but you can find them from every country. They are usually maltier than regular light lagers and have a lot more flavor. Just another example of how Lager doesn't necessarily mean bland.
The best: My favorite so far is definitely Birra Morretti's La Rossa. This is one strong Italian beer and I'll usually always pick it up if I can find it in stock.
Other notable Dunkels: Negra Modelo is another dark lager that has some promise, and is definitely the way to go if you are looking for a Mexican beer. "Dunkel" beer seems to be gaining in popularity as most of the bottom end German imports have a Dunkel version now. And if you have to drink Warsteiner (not that it is a bad brew, just not that great either) go for the dark, it is a bit more palatable.
Now let's move on to the ales! Remember, these accomplish all their fermentation on the top of the beer at a higher temperature thus releasing more aromatic flavors in the final product. Here are three of my favorite types of ale:
Barley Wines
We'll start with the best again. First, it isn't actually a wine since there is no fruit involved in the fermentation process (beers are made from cereals); the name actually signifies the very high alcohol content (up to 12%-13%). There are also few stronger tasting beers than a quality barley wine; it's kind of like drinking liquid burnt tires (in a good way!)
The best: You don't see barleywines in six packs much, but Sierra Nevada's Bigfoot barley wine is a quality beer at a low price. I'll always snatch it up if I can find it.
Other notable Barley Wines: Anchor brewing company also makes a barley wine (Foghorn) that I am sure is great since most of their stuff is of very high quality. Other than that, I have usually only found barley wines in single bottles, and then rarely.
Stouts
Another great "hearty" beer, they don't come much thicker or stronger than a good stout. The malts and barely that go into stout beer are roasted giving most stouts a very dark color and an almost coffee like flavor. Stouts are thick, strong, hearty beers. I witnessed someone try to chug two bottles of Guinness in a row one time…it didn't go very well.
The best: It's the populist answer, but I have to go with Guinness here. It's kind of like drinking motor oil, but really nicely flavored motor oil. Nothing else quite comes close. I will say that you should avoid the Guinness draft that is everywhere now. It isn't a bad beer…but it's like drinking Budweiser compared to the real Guinness Extra Stout in the short bottles!
Other notable stouts: I really haven't had many bad stouts, chances are if the beer company makes decent brews, their stout is good too…no one makes stout beer for frat boys to get trashed with at keggers. One style of stout that I have never tried is a Russian Imperial Stout which if you are asked the question "how much more black could Russian Imperial Stout be?" the answer would be "None. None more black." Sounds great!
India Pale Ales
I think of a "typical ale" as a "pale ale"; a lighter colored yet hoppy (somewhat bitter) brew. Pale ales can be pretty good, but I usually prefer to look for something stronger tasting. Well, the English have me covered. Apparently hops and alcohol help preserve the beer if you have keep it without refrigeration for long periods of time, so when Britain was having trouble with their beer spoiling on the long ship route to their colonies in India they developed India Pale Ale. Basically they just took a regular pale ale and then added a ton of extra hops and upped the alcohol content. Thus India Pale Ales are super strong, bitter and basically awesome. If you want to know what bitter hops taste like, try an India pale ale!
The best: At first I was leaning towards Red Hook's Longhammer IPA. For $5.99 a six pack it is super cheap and still very good. It is what I usually get when I'm on a budget. BUT, recently I did a taste test with Longhammer vs a high end Breckinridge small batch double IPA…it made the Longhammer taste like budweiser, so sadly I now have a hard time recommending it despite costing half as much as the Breckinridge stuff!****
Other noteable IPAs: There are lots of IPAs out there (the style seems to be pretty popular these days) and they have all been good (I need to sit down and do a blind taste test some time since I honestly couldn't tell you from memory which ones I liked best), though often the hops are sometimes not quite as extreme and even have a citrusy/grapefruit flavor. Not bad…but I'm still looking for that perfect intense bitter hop flavor. I plan on collecting as many different versions as I can and doing a big taste test soon!
Anyway, there are still plenty of beers I have never tried out there, but those are some of my favorites. If you find a style you like, chances are you will find lots of microbrews or strange imports out there that make a version of it. How do you find the good stuff? I hate to say it, but usually you get what you pay for. About half of microbreweries and half of imported beers are pretty good, and sadly price is really the best indicator (I'd say "good" starts at $7 and up most of the time with the $6.99 beers being a grey area). If you pick up a German beer for $5 a six pack, it probably isn't going to be that great. The same thing applies to American microbreweries.
This isn't always the case however, and one of my favorite beer producers is Sierra Nevada. I've seen their stuff all over Kansasand it is at a really good price (usually around $5.99 for a six pack). Every beer I've tried from them has been of really high quality. So any Boulevard Brewery fans out there, I can't urge you enough to make the switch to Sierra Nevada. Their pale ale and wheat beer put a frontier style ass whipping on their Boulevard counterparts (which I must admit I have never been a fan of).
To sum up, I love any strong, dark, bitter, hoppy, malty beer (and don't mind a bit of skunk in my brew either), my favorite beer is the crazy expensive Einbecker Ur-bock, and anything from Sierra Nevada or Red Hook's Longhammer IPA are your best bets if you don't want to spend too much money.
The last thing I'll say is that I would have gotten this post out quicker but I wrote half of it at work Monday, left work really wanting some beer, got some beer, forgot I'm not much of a drinker and ended up hung-over and not feeling like writing about beer on Tuesday. So pace yourselves!