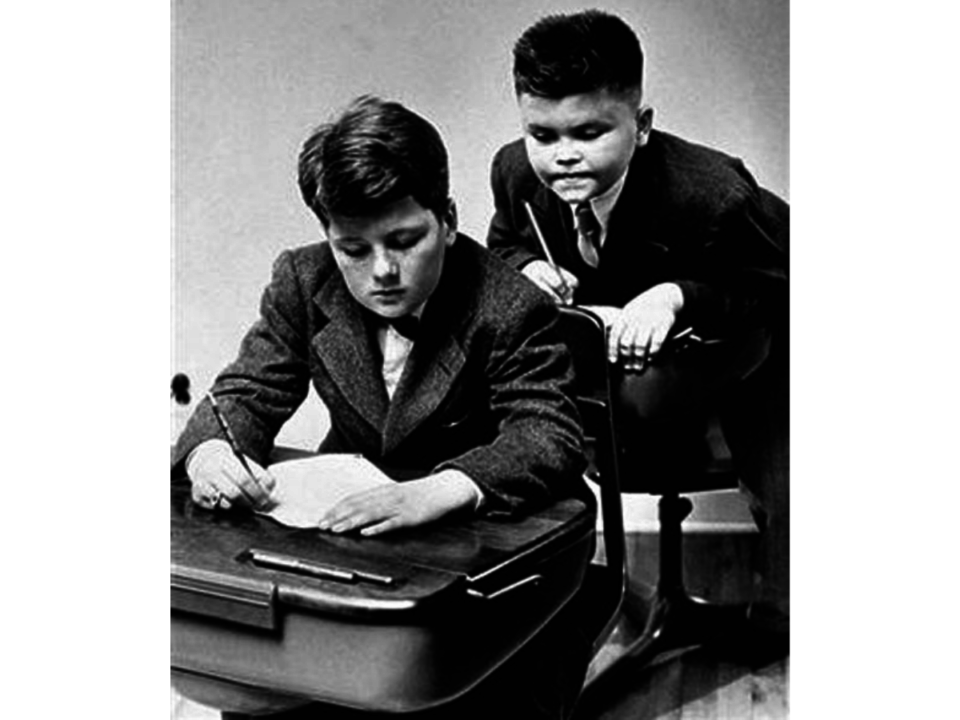 …aaaaaand TIME.  Quit writing and put down your pencils.  You in the back, I said time!  That's right, finals week is over, now it's time to grade these tests!  If you are late to this finals week pop quiz party and want to test your www.isleyunruh.com knowledge, you can take the original test HERE.  Of course, because cheating is encouraged, you will not be eligible for any super surprize prizes considering all the answers are posted in this post.  If you have already taken the test, read on to see how you did!
So, we had 9 contestants for the finals week pop quiz challenge…and the winner of the SUPER SURPRIZE PRIZE?
JESSICA!
Jessica only missed 3 questions! (2, 10, 11)  Her www.isleyunruh.com knowledge was impressively strong this week!  I did almost disqualify her for thinking I liked "Come on Over" but she made up for it with excellent extra credit responses.  Anyway, congrats Jessica, the Super Surprize Prize will be in the mail!  And again, no need to worry, it is not a shitbox!
Here were the rest of the contestants in order of number missed:
Chris – missed 6 (3, 10, 12, 20, 22, 23)
Brian – missed 9 (9, 10, 14, 15, 17, 18, 20, 22, 23)
Jon – missed 9 (3, 4, 6, 10, 12, 14, 16, 17, 22)
Kamielle – missed 11 (2, 10, 12-16, 18, 19, 22, 23)
Shena – missed 12 (3-5, 7, 10-12, 14, 15, 17, 18, 22)
Scott – missed 14 (2, 3, 7, 9-12, 16-20, 22, 23)
Danny – missed 15 (2, 4, 6, 8, 10, 12, 14, 15, 17-20, 22-24)
Carol – missed 19 (though she claims she guessed on all of them) (3, 5, 6, 8-15, 17-24)
If I misgraded anyone just let me know!
Finally in last place is Katie, who, upon hearing about this quiz claimed she would "fucking own that shit" and then never even turned her answers in despite some impressive cheating (for instance, she downloaded a music analyzing program to figure out what the metal clips were and then looked up their genres online).  I can only assume she saw that Jessica had entered the fray at the last minute and bowed out to avoid the inevitable beat down.
Anyway, here is the answer key:
1.) A   2.) B   3.) A   4.) A   5.) C   6.) B   7.) C   8.) A   9.) D   10.) A   11.) A   12.) C  13.) D   14.) D   15.) B   16.) C   17.) C   18.) E   19.) B   20.) E   21.) D   22.) C   23.) E 24.) C   25.) B
And here are all the questions again with my notes on the correct answers!
EMBARRASSING MUSIC (THAT IS NOT METAL)
For the following 2 Xtina Aguilera songs, pick the answer choice that best expresses my own feelings about the song. Then answer a general knowledge question about Madonna.
1.) Genie in a Bottle:
–>a.) Isley loves it.
b.) Isley loathes it.
c.) Isley has no strong feelings about it.
[This song is pretty much great, no matter how much I hate admitting that.  Just shows you the power of a minor key.]
2.) Come on Over:
a.) Isley loves it.
–>b.) Isley loathes it.
c.) Isley has no strong feelings about it.
[There are no words for how much I hate this song.  This is everything that is wrong with major keys.]
3.) What is the best song off of Madonna's 2008 album Hard Candy?
–>a.) Give it 2 Me
b.) Incredible
c.) Candy Shop
d.) Miles Away
e.) Dance 2night
[As mentioned in my "Hung Up" Minor Key Monday, this was pretty much the first Madonna song I'd ever heard…and still my favorite off of that album.]
METAL
Please identify whether or not the following 4 clips are thrash metal, death metal or black metal.  Then decipher the lyrics for the fifth clip.
4.) Clip 1:
–>a.) thrash metal
b.) death metal
c.) black metal
[This is the song "Nuclear Winter" off of German thrash master's Sodom's album Persecution Mania.  Sodom was very influential to both death and black metal bands, so don't feel too bad for missing the fact that this is quite clearly thrash.]
5.) Clip 2:
a.) thrash metal
b.) death metal
–>c.) black metal
[This is the Gorgoroth song "Crushing the Scepter (Regaining a Lost Dominion)" off of their debut album Pentagram.  Pure black metal, the Donald Duck vocals are only your first clue.  Both Katie and Jessica figured out what song this was (Brian already knew obv.)  Katie cheated with sound recognition software.  Jessica actually read the black metal post I did a while back to figure it out like she was supposed to.]
6.) Clip 3:
a.) thrash metal
–>b.) death metal
c.) black metal
[This is Deicide's masterful "Sacrificial Suicide" off of their self titled debut.  Death metal at its finest!]
7.) Clip 4:
a.) thrash metal
b.) death metal
–>c.) black metal
[This clip is not an actual song (as many figured out).  I constructed this song out of the following three clips:
There were no other effects, just volume adjustments and looping.
However, even though it is not a real song, aesthetically it is indistinguishable from truly kvlt black metal and thus the answer is C.  Also, sadly, I kind of like how the "song" turned out.]
8.) Guess the underground metal song lyrics:
–>a.) The demons wait/ For their lord/ Through the trees he comes/ To rule the demon horde/ Passing on his strength/ Of a thousand lost souls/ In eternal [editor's note: I don't know what the last two syllables are]
b.) The demons hate/ Fuels their war/ Foul diseased Satan/ Will rule the she-man whores/ Pissing all his hate/ Of a thousand pained sores/ In eternal [editor's note: I don't know what the last two syllables are]
c.) The women's hate/ Further bore/ Two diseased hell sons/ To rule the demon whores/ Passing on their hate/ Of a thousand puss sores/ In eternal [editor's note: I don't know what the last two syllables are]
[This is actually me.  It is from my solo black metal band Ruin's 1999 unreleased demo A Coming Into Existence.  This song was called: "The Shadow Wakes," here is the full version:
The answer was A, and yes it was embarrassing posting those lyrics on here.]
TALES FROM CENTER VALLEY HIGH
For the next 3 questions based on the series of blog posts set in the semi fictional high school "Center Valley High," identify which stories were NOT based on real events from my life (again, choose only one answer per question).
9.) Jock blog:
a.) A group of dudes communally shitting in a box for the purpose of mischief.
b.) The "accidental" destruction of a anti-terrorism memorial during a tree heist gone wrong.
c.) Mixing a bucket of catshit with rotten milk for the purpose of mischief.
–>d.) Two dudes mashing their dickheads together for the purpose of not being gay.
[I've witnessed a cock-slapping, but never two dudes mashing their dickheads together.]
10.) Goth Blog:
–>a.) Recording a song on a recorder for the purposes of poetry accompaniment.
b.) Not having anyone to play role playing games with in high school.
c.) Writing poetry about that which once was.
d.) Wearing corpse paint and enjoying it.
[I've played recorder, and written poetry about that which once was…but never the two have met.]
11.) Snob Blog:
–>a.) Hijacking a Luc Besson movie party with a Robert Bresson movie.
b.) Refusing to drink beer out of a plastic cup and using a shot glass instead.
c.) Hearing Madonna on the radio for the first time and thinking it was underground pop.
d.) Failing horribly at skating on a skating date.
[I know better than to try to push Bresson on any film night that has more than 2 people.]
World War II
Please answer the following 2 general knowledge questions about World War 2.
12.) Which of the following best describes Hitler's decision to invade Russia on June 22, 1941.
a.) A brilliant plan that should have succeeded.
b.) A decent plan ruined by waiting too long into the summer to invade.
–>c.) The best of the two equally poor options Hitler had at the time.
d.) Hitler's greatest blunder.
[Russia was at its weakest point in 1941, and if Hitler were to wait a few years, the future Russian military would have been a force to reckon with (and they held their own designs on Germany.  1941 was Hitler's one chance….not that it was a good one.  Of course this answer was right there in my post on the same subject…it's like no one reads those military history posts!]
13.) What upset Hitler the most about the time someone farted in his bunker.
a.) It smelled worse than one of his.
b.) His suspicion that it was a shart.
c.) The way it stung his eyes.
–>d.) He was caught with his mouth open.
[He was caught with his mouth open and it was like drinking a fart milkshake.  Or so he said in my Hitler Smells a Fart video.]
ARTS AND CRAFTS
Utilize your knowledge of arts and crafts to answer the following two questions.
14.) What was the last thing I intentionally folded out of origami?
a.) Bahamut the dragon king from the Final Fantasy series.
b.) A working internal combustion engine.
c.) A wolverine.
–>d.) A skull.
e.) A Palantir.
[As you can see from my flickr page, the last thing I folded was an origami skull.  I'm sure I've crumpled up some balls of paper since, but I've never intentionally made a Palantir…I don't mess up when I fold origami after all!]
15.) What is the best way to describe how one goes about the making of shit water?
a.) With a french press coffee maker.
–>b.) You take shit and you add water.
c.) You take the water out of the back of an upper-deckered toilet.
d.) You eat that 2 week old mousakka you found in the back of the refrigerator.
e.) With a centrifuge.
[This was discussed in depth back in the scholarship halls.  However, even if you weren't there, Chet was very clear about the process in Jock Blog 2: "Basically you just take shit, and you add water, and this is the way you can make shit water."]
ROMANTIC COMEDIES
The following 2 questions will test your knowledge of romantic comedies.
16.) Who is the best classic movie romantic comedy analog to Katherine Heigl?
a.) Clara Bow
b.) Irene Dunne
–>c.) Doris Day
d.) Judy Holliday
e.) Katherine Hepburn
[I'm afraid this one wasn't on my site anywhere.  But come on, isn't the answer obvious?  Both Katherine Heigl and Doris Day have fine comic timing, always play uptight prim and proper chicks, are hot but with low sex appeal and even kind of look like each other!]
17.) What is the highest number of romantic comedies that I have watched in a single month?
a.) 4
b.) 8
–>c.) 16
d.) 32
e.) All of the romantic comedies.
[29 months ago I watched 16 romantic comedies in one month.  Though I understand why those of you who picked 32 did so.]
MOVIES
Use your general knowledge of film to answer the next 3 questions to the best of your ability.
18.) Of the following directors, who is the greatest?
a.) Frederico Fellini
b.) Jean-Luc Goddard
c.) Akira Kurosawa
d.) Troy Duffy
–>e.) Howard Hawks
[Howard Hawks is twice the director Fellini, Godard and Kurosawa are combined.  And he's a bit better than that Boondock Saints guy too.]
19.) Who is this man:
a.) Tony Curtis
–>b.) Rock Hudson
c.) George Clooney
d.) Cary Grant
e.) John Wayne
[This is, of course, Rock Hudson.  I can only hope that my sister and Danny were trolling by picking "John Wayne."]
20.) What could one not handle on strong acid?
a.) Aliens.
b.) The 1968 democratic convention.
c.) The thought of all the people out there fucking right now.
d.) A tombstone inscribed with "bent over."
–>e.) A one hour drum solo.
[This is a throwaway line heard in the background of Dazed and Confused, possibly the best film of the last 20 years:
TOLKIEN
Please answer the following 2 questions based on the semi fictional land of Middle Earth to the best of your ability.
21.) How do you spell the name of the hobbit from The Hobbit?
a.) Biblo
b.) Bolbo
c.) Bodo
–>d.) Bilbo
[My sister once bet me dishes for life that his name was spelled Biblo.  I'm pleased to see that she got it right this time.  Almost as pleased as I was to see she totally nailed the metal section.][Late edit: now my sister has admitted that she just copied Brian's answers for the metal section…though I'm still pleased with her clever cheating.]
22.) Starting at the Dagorlad, and assuming the Black Gate was closed, roughly how many leagues would it be for someone to walk (NOT climb) to Mount Doom?
a.) 50
b.) 150
–>c.) 300
d.) One does not simply walk into Mordor!
[Jessica was the only one to correctly answer this question (which I can only assume means she is Middle Earth Monday's biggest fan since the answer was found in last month's Middle Earth Monday).  Also, for everyone else who guessed that "one does not simply walk into Mordor"…for shame.  That wasn't in the book!]
MISCELLANEOUS
The final 3 questions will test your knowledge of miscellaneous trivia.
23.) Which meme face best expresses my feelings about Zooey Deschanel's new hit sitcom New Girl?
a.) Fuuuuu:
b.) Y U NO:
c.) Me gusta:
d.) RAGE:
–>e.) All of the above.
[I make all of these faces while watching that confusingly bad yet also good show.  And yes, I keep watching.  Also, the Christmas episode was pretty good really.  And Zooey Deschanel's character, as hot as she is, is oddly enough usually the worst part of that show (Schmidt is obviously the best).]
24.) What does ASL stand for?
a.) Age Sex Location
b.) American Sign Language
–>c.) Advanced Squad Leader
d.) A Super-complicated Life-waster
[I said only one correct answer per question, but I really should have accepted d as well on this one.]
25.) What is best in life?
a.) The open steppe, fleet horse, falcons at your wrist, and the wind in your hair.
–>b.) To crush your enemies, see them driven before you, and to hear the lamentation of their women.
[Everyone got this one right, even Carol who guessed on every question!]