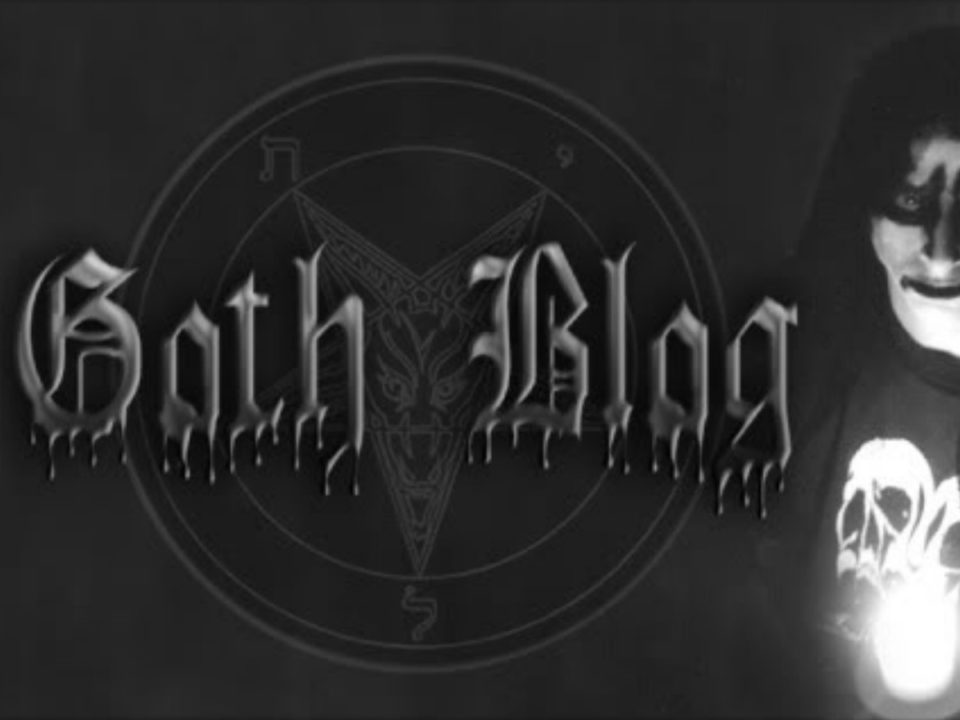 The Tales of Center Valley saga continues here with GOTH Blog 3 – Love Does Not Come Free! Look no further if you are in the mood for something rather silly that is full of black nail polish, nerdy references, capes, teen drama and plenty of horrible poetry!
Previously in Goth Blog:
Goth Blog 1– Our hero Khaine introduces himself and his one true love Thorn.  Alas, but the gothqueen Thorn does not return his affection and his attempt to woo her with a public poetry reading in their english class goes disastrously awry.
Goth Blog 2– After nursing his wounds all summer Khaine returns to school to find, horror of horrors, Thorn has joined the pep squad.  Sorrow turns to rage which turns into an epic plan to ruin the school's pep assembly.  Though it goes disastrously awry (as usual) Thorn (having recently quit the pep squad) is impressed by Khaine's rebellious gesture and agrees to be his girlfriend.
Previously in Jock Blog:
Jock Blog 2– Khaine's older brother Chet and his friends snuck their mom's car out and events beyond their control led to a high speed shit fight inside the car.  And yes, a shit fight is just what it sounds like…see what you are missing out on by not reading Jock Blog?
November 3rd, 2006
I must say that having a girlfriend casting her shadow upon my heart agrees with me.  The void is a bit less harrowing knowing that I might share my exile therein with a companion.  I can even almost detect an almost ruddy twinge to my normally wan pallor.
But fear not dear reader, though I share my steed, it is still the perils that lie in the darkest heart of the forest that I choose to journey through.  But enough about me, let's talk about the rack to my dungeon, Thorn.
She may have consented to be my dark mistress on all hallow's eve, but it is not until the morrow's eve that we shall consummate our vile coupling.  Yes, you heard me correctly, tomorrow Thorn has agreed to accompany me on our first date.
Concessions were forced upon me however, most notably my mom telling me that I am not allowed to drive her car on my date myself since I don't even have learner's permit.  All arguments that I have plenty of experience driving clockwork hovercars from the d20 modern steampunk role playing campaign I created fell upon deaf ears.  She at last finally agreed to drive us on our date herself, I am sure Thorn will understand when (my mother and) I pick her up tomorrow.
The rest of this evening was spent preparing the activities for our date.  I have a large collection of magic the gathering cards, and though I have never had the opportunity to play with a face to face opponent, I figured our first date would be a great time to teach Thorn the basics of the game.  Thus I have been tweaking my favorite red green land destruction deck (I figure she can play with a preconstructed starter as she is just learning) for our intended game upon the morrow!
What's that you say?  A poem?  Of course I have written a poem, to not have utilized that particular talent of mine would be as ridiculous an idea as Conan, Cimmerian, heading into battle without a well honed broadsword at his side!  Thus, for the faithful readers of my journal, I give you a sneak peak into my newest ode to Thorn, a great romantic tale of an elf falling in love with a Blue mountain dwarf on the way to the Grey Havens and thus finding Aman (the sacred land of elves) in Arda (the world of middle earth):
I've found Aman in Arda
Though I've planned, to leave arda's skies,
For you, dwarf, I'd tarry awhile.
I've walked the Straight Road, mile on mile,
And found Valinor in thine eyes.
Let the ships sail, b'fore the sunrise,
I've found a woman more worthwhile.
Though I've planned, to leave arda's skies,
For you, dwarf, I'd tarry awhile.
Your beard will make my manhood rise,
Its fem'nin hairs do so beguile,
Furrily framing your stern smile,
Let Arda hear our coup'ling cries!
For you, dwarf, I'd tarry awhile.
I know my decision to stay faithful to the unpopular (amongst some Tolkien fans) albeit true (I don't care what Gwaihir_69 says on the Encyclopedia of Arda boards) assumption that dwarven women are bearded may seem questionable, but I know my Thorn.  My dwarven warrior woman will undoubtedly appreciate my fidelity to the source material and see my poem for the grand romantic tale that it truly is!
But now it is past my bedtime and I must leave you to seek the release of the dreamlands.  I shall return upon the morrow to tell you of all my victories in the conquest of love!
9:33 PM
November 4th, 2006
I know this will come as a shock to longtime readers of my triumphs, but tonight's date could not have been a bigger disaster.  To start, as soon as my mother and I got in the car to leave a smell like a warg's den on a hot summer day assailed our nostrils.  I don't know what manner of foul, offal-covered beast had taken refuge in the car but it smelled worse than the time the portapotties next to the expansion classrooms on the west side of our school got upended.
Still, I was determined to make an upside down cross out of the crucifix that life had dealt me and decided that the smell would make for a suitably brutal and grim romantic atmosphere for my date with Thorn.
Thorn, alas, did not see it my way.  Not only did she show obvious displeasure upon finding my mother was our driver, but I think that the fact that the car was already moving was the only thing that kept her in her seat when she realized that the car itself was the source of the smell.
Anyway, the "epic-mix" compilation cd I made for our date failed to burn correctly so the trip to the restaurant was made in a less than comfortable silence broken only by my mom's favorite oldies station in the background and her intermittent questions to Thorn about her parents (not to mention my mother's embarrassing refusal to remember to call me Khaine and not my slave name Christian).
Well the setbacks didn't end there. I had planned for us to have dinner at the new Thai restaurant (since I know Thorn loves anime) but there was a 2 hour wait so we ended up having to eat at the KFC across from the theater.  While delicious, it was decidedly less than unholy, though I do hope that Thorn at least noticed that I only ordered "dark" meat chicken.
Finally, we arrived at the theater where, to my horror, my mother "mistakenly" (so she claims) bought us tickets to The Santa Claus 3 instead of Saw 3 (the film Thorn wanted to see).  I figured Santa probably hates jESUS too for always trying to steal his thunder and that we may as well see it since my mom wasn't going to buy new tickets, but in retrospect it was perhaps not the greatest pick if "ultimate evil" was to be my cinematic theme of choice.
As we rode back to Thorn's house with the windows down, shivering in the frigid fall air, I worked up the courage to read my poem to Thorn, knowing that it was the only thing that could save the night (the theater having proven too dark to read the text on my magic cards).  But alas even that was not to be as a great gust of icy wind managed to suck the wax sealed parchment of my poem out the window as I cleared my throat to begin my reading.
As though fleeing from the icy grasp of a Barrow Wight, the last of my hope was sucked out the window with my poem.  It was all I could do to glumly walk the somehow even icier than normal Thorn to her door when we finally pulled up to her house.  The fecal odors wafting through the windswept car on the way home were as unnoticed in my gloom as my mother's questions about whether or not Thorn had to wear that much eyeliner.
10:39 PM
November 6th, 2006
If almighty Cthulu itself had shown up at my school with a box of kittens and paper hearts it could not have been a stranger day today.
I got to school fully expecting a girlfriend who would act like anything but after our disastrous date, but instead Thorn came running up to me as soon as I left the bus and said "tell me one thing, was it you??"  Well, to tell the truth, I was a bit confused as to how she could have gotten the recording of my poem set to my recorder accompaniment in the mail so quickly, but not one to question good luck I told her that yes it was indeed me and that I was glad she appreciated the gesture.
You can imagine my confusion when she started going on at what a masterstroke it was to destroy our school's recently planted September 11th five year anniversary memorial tree and how it really showed the establishment how little we thought of their hollow memorials and ceremonies!
Well I didn't know anything about destroying our September 11th memorial tree (though the destruction of that memorial tree was surely a mail clad orc fist to the face of all the right-thinking jocks of our school–I am sorely curious to know who did destroy it), but I am ashamed to say that my attempts to explain the misunderstanding  dried up upon my lips when I saw the way Thorn was looking at me.
Then, before I had any further chances to find the courage to correct her mistake she said that she has decided we should go to the Fall Formal dance this coming Friday, but not to share in the merriment but rather to further strike fear into the hearts of our classmates with another grand act of destruction!
I hope you will not think me too weak dear reader, but going to a dance with Thorn, no matter the pretenses, has long been a fever dream of mine, and I said nothing to extricate myself from the situation.  I only hope that I can plan something suitably bloodthirsty for my dark queen's satisfaction!
3:45 PM
November 10th, 2006
I am beginning to think I may have gotten myself into a predicament worse than the time my level three night-elf priest accidentally wandered into the Lich King's realm in Northrend and I spent the rest of the short encounter futilely trying to spam Flash Heal.
Every "reasonable" idea I have given Thorn for our grand act of terror has been shot down quicker than an imp hit with a level 20 magic missile (and don't even get me started on how displeased I am with the fourth edition version of magic missile that requires an attack roll…I have enough on my mind!)  She has even gone so far as to put a moratorium on any suggestion of using my little sister's barbie beach party boombox or other such substitutions.  Can I help it if our resources are limited?
As it stands now Thorn has convinced me that a flaming pentagram to be revealed upon opening the stage curtains at the height of the dance is the only course of action for us.  And while that would be a truly harrowing image of ultimate evil to throw in the face of our school, I must admit: I am not yet ready for the solitude of dungeon life at our local police station that would most likely follow any perceived attempt to burn our school down.
But how to tell Thorn!  Hopefully the morrow will bring a solution to my problem, until then I have composed a simple Cinquain that speaks volumes on my predicament (the source of its inspiration should be obvious to anyone versed in Hyperborean lore and the days of high adventure):
Woe

(is me)
Upon this tree,
Longing to be free,
Woe
Would that I had Conan's resolve (not to mention Subotai's devotion, Mako's sorcery and Valeria's willingness to sacrifice everything for love) to see me through this dark time!  The local police station's dungeon is not for me, though I must admit Thorn's (potentially) sweet embrace is a powerful siren's call to the rogue's life.
9:27 PM
November 11th, 2006
The strength to stand up to Thorn's assuredly mad plan failed me once again last night as we spent the small hours of the night siphoning gasoline from cars into several large plastic buckets that we then deposited outside the maintenance entrance to the gymnasium's stage.  All is set and yet I fear that my cowardice has overwhelmed me.  I am ashamed to admit it, but when we get to the dance I am going to sneak away to the payphone in order to anonymously call the city guard at the police station and tell them where they might find the buckets of gasoline.  It seems the only way to avoid certain imprisonment for both Thorn and myself.
But now Thorn is impatiently waiting with my mother so I must go.  May the elder gods grant me fortune this night!  Provided my betrayal of my one true love works I will write to you my dear readers on the morrow to finish my story–hopefully without any arrests having been made!
Have I done the wrong thing?  Have I saved myself from certain imprisonment?  Most importantly, and most fearfully, has my alignment finally shifted from Chaotic Neutral to Lawful Neutral?  The horror…
5:46 PM
That's it for this week folks!  Khaine's story will return for its exciting conclusion in the Fall Formal Crossover Special Part 1!  But first, tune in next week to see just what really happened to the memorial tree and what Chet has planned for the fall formal in Jock Blog 3 – The Giving Tree!