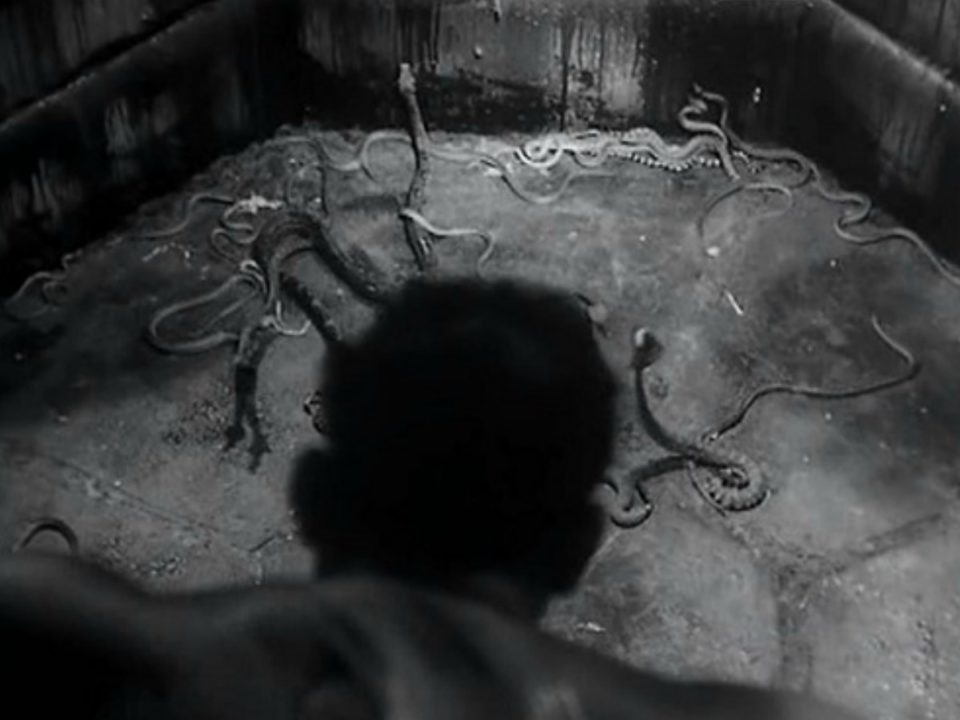 Exotic locales, daring displays of machismo, and high adventure–in addition to being the basic ingredients for a Bond movie, these are also some of my favorite things to watch in non-Bond movies as well.  Unfortunately, most of the time when you combine all those things, your end product might just end up being somewhat problematically racist and/or sexist.  And, everything is going to get especially problematic when you have a movie made in the 1930s that couples those things with a poem by Rudyard Kipling–a poet whose career might be summed up by the joke: "You might be a racist if Arghoslent uses your poetry as the title of one of their albums."  However, if you look past the cringe inducing imperialism, horrific non-white bodycount, and smug boys will be boys attitude, Gunga Din is one hell of a great adventure film!
Gunga Din is the kind of popcorn good old fashioned film that Spielberg was paying homage to with the Indiana Jones series (especially with Temple of Doom). Though the film takes place in India, the Hollywood conception of Imperial india was that of an exotic land full of mysterious golden temples, treasure hunts, and cults that chant "Kali-ma!"  It is the same land in which films like Morocco, Beau Geste, and The Thief of Baghdad are set. Even the soundtrack, a brilliant mix of Middle Eastern sonic stereotypes, has nothing to do with India specifically.
This is the kind of storybook land in which young boys dream of having adventures.  And, "young boys" is exactly how the "soldiers three" central characters are portrayed in this film.  It is as though Cary Grant, Douglas Fairbanks Jr. and Victor McLaglin were all afflicted with some type of Peter Pan style arrested development, but it affected their minds only.  And, as they grew into men's bodies, they acquired the ability to knock out anything wearing a turban in a single punch as a way to avoid dealing with some of their more confusing feelings about the opposite sex.
I don't mean for any of this to sound like a complete negative.  There is something charming about a film that is aimed at the mentality of a young boy without actually trying to "dumb itself down."  We've all got that thirst for adventure within us, that yearning to set out to conquer some strange land with nothing but your fists and a couple of your bros/bro-ettes. Then we use our grown-up brain and realize just how horrifying that dream actually is.  Gunga Din, refreshingly (or, fine, reprehensibly), is blissfully unaware of the long laundry list of ideological wrongs it commits in the name of mounting a rip-roaring adventure film.
Besides, like I said above, this isn't a movie about the actual English subjugation of the Indian peoples, it's about a fantasy land that just happens to be called India. And this fantasy land just happens to have something called the Taj Mahal–which Cary Grant expresses a desire to blow up in order to stay a soldier/"lost boy" for ever and ever. And, you really can't fault him for that, he's just a young boy after all, he doesn't know any better!