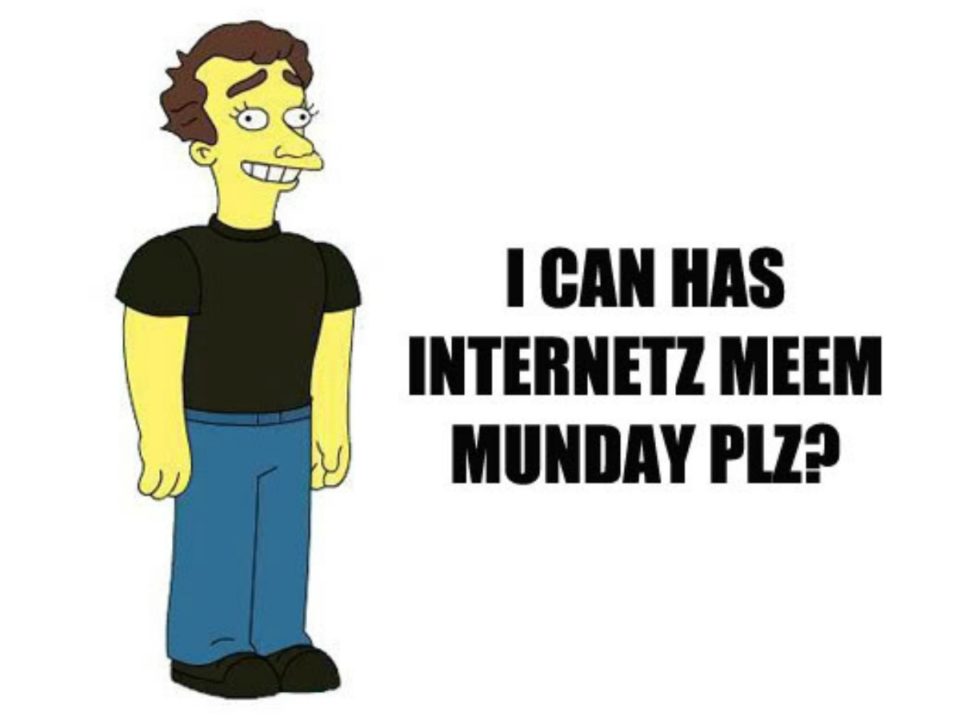 Welcome back to Internet Meme Monday!  What is a meme you say?  Well, as I understand it, a meme is similar to a gene, except instead of passing on genetic information it passes on cultural ideas.  A meme can take many forms, from a catch phrase to a hand gesture, but the type of memes I'll be looking at every second Monday of the month are "internet memes".
On the agenda this month?  I test how tired everyone is of The Lonely Island's "On a Boat"  by making a Buster Keaton music video for it!
I haven't watched Saturday Night Live regularly for years, but every time I have caught a bit of it I'm reminded how painfully unfunny it has become.  About the only skits I've seen that have been remotely amusing are the "digital shorts" where Andy Samberg and company sing pop songs like Lazy Sunday and Dick in a Box with ridiculous lyrics.  At some point they became the band The Lonely Island and released such internet phenomenons as Jizz in my Pants and I'm on a Boat.
Today we are taking a look at I'm on a Boat and the art of setting silly songs to new images on youtube.  I'm on a Boat is basically a send up of rap video cliches featuring dudes living large and acting hard.  The video is full of silly images of the guys doing ridiculous things while they sing lines like "I'm riding on a dolphin, doin flips and shit" and "fuck trees, I climb buoys motherfucker!"  Anyway, when I saw the video "Ponyo on a Boat" I finally had my meme to rip off.  Take a movie you like, pull out all the clips of people on boats and set them to the I'm on a Boat song!  Sure, it's not exactly a meme that is really burning up the internet, but I say it counts.
Thus, I present, Buster Keaton on a Boat:
Those are clips from The Navigator, Steamboat Bill Jr., The Boat and The Love Nest.  In case you couldn't tell from the video, Buster Keaton was a real comedic genius and I highly recommend checking his stuff out.  Our Hospitality, The General, and Steamboat Bill Jr. are probably his best, but really, almost all of his full length films are complete masterpieces.  He's just as brilliant as Chaplin, but with none of the eye rolling pathos…what could be better!?