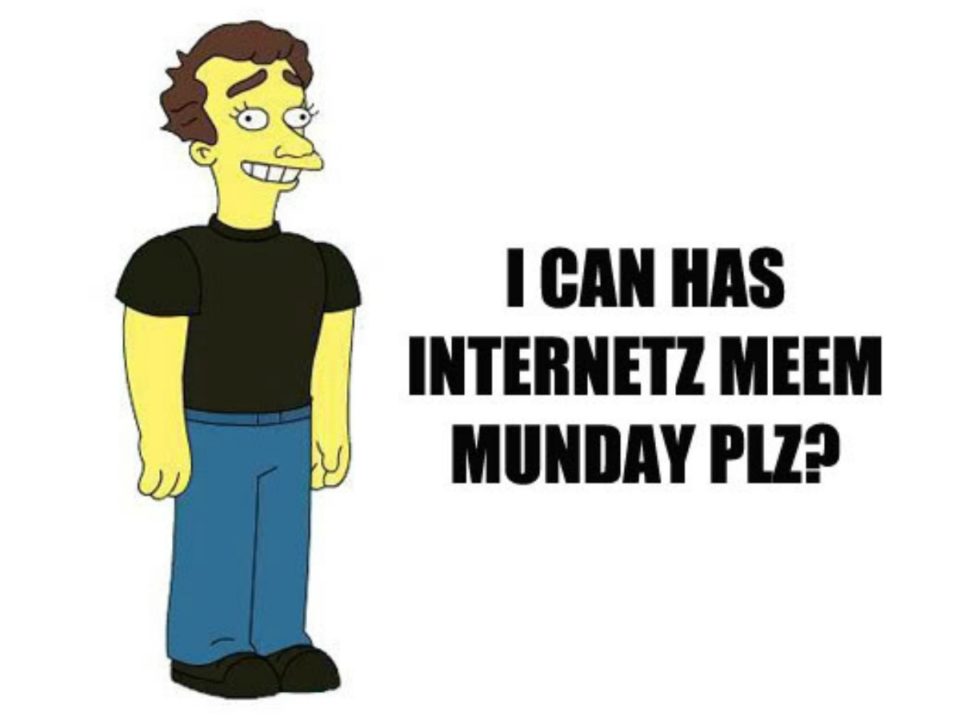 Welcome back to Internet Meme Monday!  What is a meme you say?  Well, as I understand it, a meme is similar to a gene, except instead of passing on genetic information it passes on cultural ideas.  A meme can take many forms, from a catch phrase to a hand gesture, but the type of memes I'll be looking at every second Monday of the month are "internet memes".
On the agenda this month?  I return to where this Monday feature started…Hitler!
So I'm afraid I'll have to start today with some bad news.  Due to the amount of time some of these Internet Meme Monday's took, I'm going to cancel this feature next year.  I mean, yes, I did still find time to make this video during finals week, but overall, stuff like (my personal favorite IMM feature) Buster Keaton on a Boat ended up being a bit too time intensive.  Still, the good news (for those of you who like Internet Meme Monday) is that I will continue to rip off internet memes as inspiration strikes me, just not in a regular monthly feature fashion.  The bad news is that now there will only be one funny post (Mailbag Monday) a month.  But we'll talk about next month's feature a month from now, until then, let's talk Hitler.
Granted, these Hitler videos have been done to death by now, but a year ago when I made my Hitler Reacts to www.isleyunruh.com's Top Ten Movies of the 2000s List Hitler video, I knew I could not really be done with the meme until I had made a "Hitler Smells a Fart" video.  I started with the idea to do a "whoever smelt it dealt it"/"he who denied it supplied it exchange" and figured the rest would just write itself.
Needless to say, I was horrified to find out that, not only did someone else already have a "Hitler Smells a Fart" video on youtube, but they had even had my same "dealt it"/"supplied it" joke!  Well, luckily their video wasn't all that funny, and they even screwed the "dealt it"/"supplied it" joke up, so I went ahead and made what I hope is the definitive Hitler fart joke video anyway:
So with that, I'm leaving the internet meme world for a while.  But don't worry, I'll be back as soon as I stumble across the next 2 year old meme that strikes my fancy!  Until then, you'll just have to wait in breathless anticipation for my new Monday feature:
OMG!  Two internet memes in one Internet Meme Monday post!
I'll miss this feature…click here to see all twelve from the last year in case you missed any!