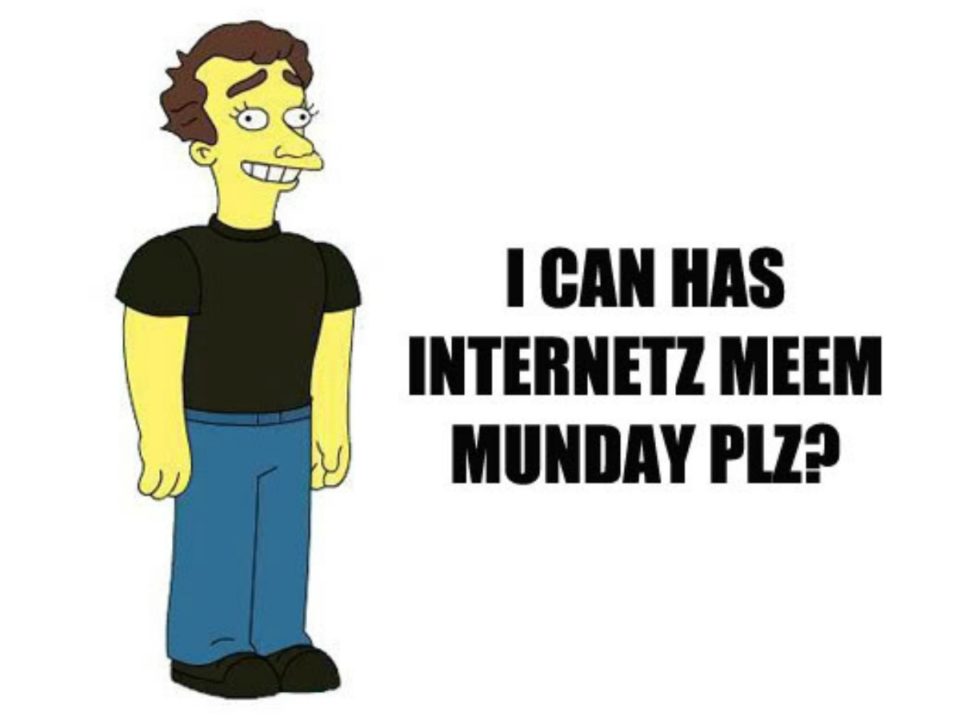 Welcome to the very first ever Internet Meme Monday!  What is a meme you say?  Well, as I understand it, a meme is similar to a gene, except instead of passing on genetic information it passes on cultural ideas.  A meme can take many forms, from a catch phrase to a hand gesture, but the type of memes I'll be looking at every second Monday of the month are "internet memes".  Of course all that was a fancy way of saying I'll be ripping off funny things I've seen on the internet.  See, the internet has almost as much funny stuff as porn, and while it isn't all comic gold, I catch myself thinking "I wish I'd thought of that!" on a fairly regular basis.  Thus, Internet Meme Monday is my way of ripping off all your favorite internet memes guilt free (guilt free because I've set myself up a forum where I freely admit that's what I intend to do).
Today we'll be copying one my my favorite recent internet memes, the "Downfall parody video".  In case you are not familiar with these videos, Downfall is an artsy fartsy German film about Hitler's last 3 days in his bunker with a monumental performance from Bruno Ganz as everyone's least favorite Austrian.  Admittedly, in and of itself, not all that hilarious.  But someone (as near as I can figure out, youtube user MOTURK49) had the brilliant idea to change the subtitles on a pivotal scene where Hitler screams at his generals and thus "Hitler gets banned from XBOX Live" was born June 7, 2007.
Since that day there have been HUNDREDS of copycat videos as everything from "Hitler learns of the Dragonball Live Action Movie" to "Hitler's reaction to the 2 girls 1 cup video" found their way onto youtube.  Well, since I created Internet Meme Monday especially so I could try my hand at copying things that have been done to death already, I figured what better way to start off this new monthly feature than to make my own Downfall video!  After deciding to spare my readers from something like "Hitler learns of the Magic rules changes", I decided to take a more self indulgent route.  Thus, we will now see how Hitler reacted when he read my Top Ten Movies of the 2000s post:
As you can see, Hitler is a real meanie!  My feelings are actually kind of hurt from what I wrote!  But, to quote my friend Shena, "He's mean because you wrote him mean! …and because he's Hitler."  Makes sense really, so I guess I'll get over it.
Anyway, that's it for this month, tune in the 2nd Monday of next month as I take a look at a brand new internet meme (Internet Meme Monday won't always be a video, or even a new meme…if I don't have the time, expect to see a couple of quick LOLCATS pictures or a new Downfall video or something)!