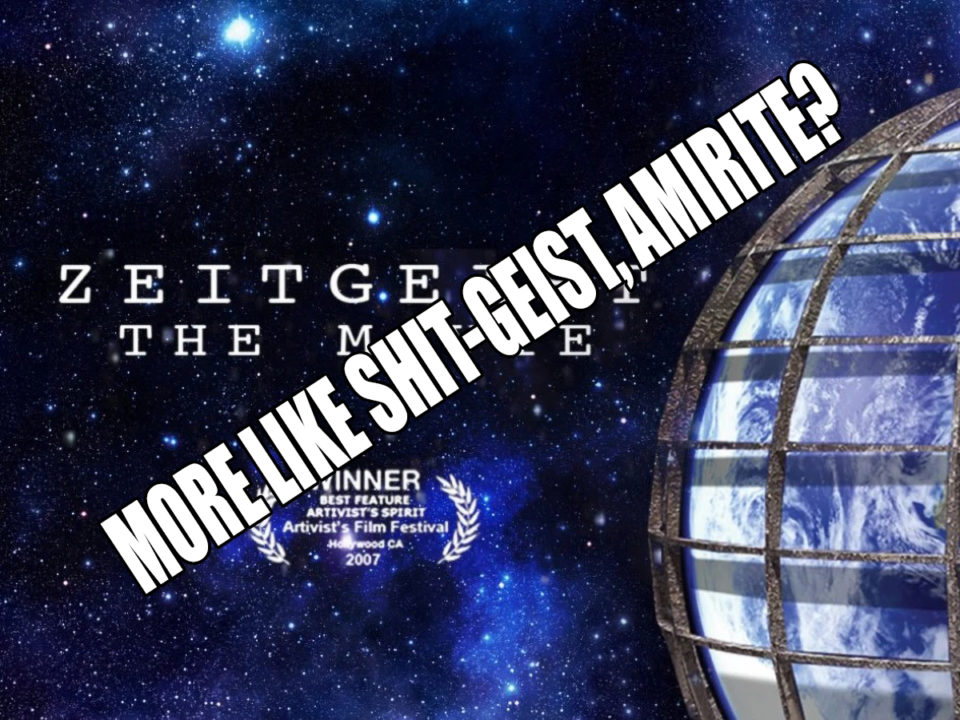 Eleven years ago or so I decided to start writing quick little movie reviews of the stuff I was watching. And, while I don't watch as much as I used to (my bachelor days of watching 7 Woody Allen films in a row in one day are long gone) I've still managed to collect around 2000 or so movie reviews in my ever growing database HERE.
Some I loved, half I marginally liked, half I mostly disliked, and a few I fucking haaaated. Today I took a quick scroll through memory lane and pulled a few of my most SCATHING movie reviews from the last 11 years.
So, please, whatever you do, don't ever watch these movies–not even for the purpose of writing a snarky mini movie review. Trust me, it wasn't worth it.
Legally Blonde 2: Red, White and Blonde (2003) – Like Miss Congeniality 2, this recycles the exact same fucking plot from the original, brings in Regina King for some color, and has the undeniable screen presence of the lead as its only saving grace. Unfortunately, this film is a lot more fucking stupid and preachy than Miss Congeniality 2, so I'm afraid it comes in an embarrassing second in the "shitty sequels to marginally decent movies" contest.
Notes: To be fair, I watched tons of worse movies than this, but this one just pissed me off the whole time. And, also to be fair, my level of disappointed rage when I wrote this reviews speaks to how much better than "marginally decent" Legally Blonde is.
Cannonball Run (1981) – You'd think the premise of a bunch of wackos competing in a car race across the United States would have been more fun than this incoherent, lazy, and fucking boring mess turns out to be. You'd also think it would be less rapey.
Notes: You want to talk disappointment, how do you fuck up this premise?? I watched this WAY late in life after having seen that VHS cover calling to me at Blockbuster for DECADES, and I don't even think Beat the Devil disappointed me as much as this one when I finally watched it.
Glumov's Diary (1923) – This plays like an art student's ill-advised film project that took 3 wrong turns into the land of self-indulgence (which I guess it, technically, is a pretty accurate description). I cringe even thinking about Eisenstein excitedly explaining to his peers whatever the fuck the clowns symbolized.
Notes: Maybe it's not fair to trash someone's 5 minute student film, but this was some of the worst shit I'd ever seen. This might have been the exact moment that I realized film school was not for me.
Barbie Fairytopia (2005) – All the elements of pre-teen straight to DVD trash are there: the requisite cute baby-talking side kick, the affected obnoxious teenage attitudes that only serve to reinforce such behavior at a later age, computer animation that is a bit too close to the uncanny valley for comfort and a shit ton of fairies and rainbows. While barbie is not rewarded at the end of her quest with the obligatory prince to complete her life, she is instead given wings to make her "just like everyone else" in fairytopia (thus giving kids everywhere the message that being different is something to be overcome)–this is in no way recommended and I will not be watching the Mermaidia sequel.
Notes: Maybe it's not fair to criticize straight to DVD kids films, but I love those Disney Fairy movies, so Barbie Fairytopia should have just stepped up its game. 2020 update: I still refuse to watch Barbie Mermaidia.
Zeitgeist (2007) – One of the most infuriating things I have ever seen, with so many twisted truths, distorted truths, decontextualized truths and just plain un-truths hidden among the easily verifiable information to make the whole thing about as full of bullshit as a fundamentalist explaining how Adam and Even used to ride Raptors. Because of this I was only able to make it about ten minutes in to the religious segment (the good points of which were nullified by the deceitful filmmaking) before I turned it off: I am no expert, but if the first ten minutes were already so obviously bullshit, then there was no way I was going to make it through two more hours of the director insulting my intelligence like a parent tricking a child into racing to bedtime.
Notes: In 2020 I suppose I wouldn't get nearly as fired up finding out someone made a documentary full of DELIBERATE obsfucation and half truths. I mean, this stuff is all over, from James Cameron's vegan documentary to whatever Jesus shit Kirk Cameron is pumping out. However, in 2007, I did not know what I was getting in to, and I hadn't even gotten to the 9-11 truther bullshit before I had to turn it off in self-righteous disgust.