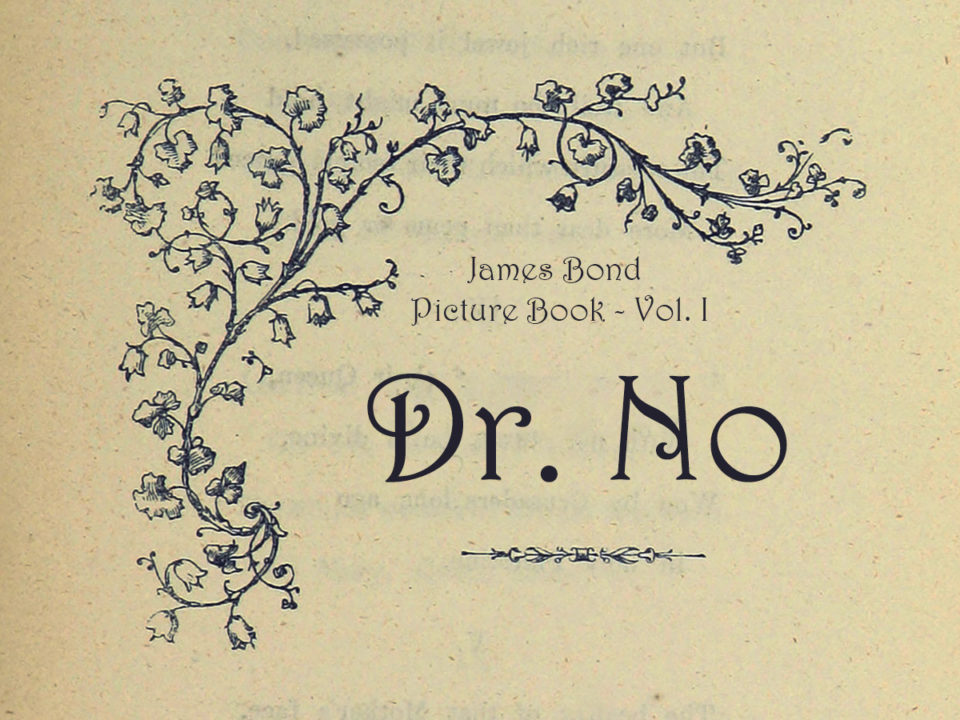 While the Bond films, with their jet packs and suitcase airplanes, seem like the would already be pretty accessible to children, I recently discovered that they also lend themselves quite well to the children's picture book format.  So, for those occasions when you don't have the time to watch the full movie, I give you James Bond Picture Book 1: Dr. No!  Follow carefully picked screenshots of everyone's favorite secret agent as he embarks on his very first adventure!  Enjoy all the intrigue, adventure, romance and drama of the Bond series in a concise picture book form!
It's just too bad Bond is way too misogynistic, rapey, cruel, and murderous for anyone to even think about reading this series to actual children:
And yes, when I say "kiss" I mean it in the Gone With the Wind sense.