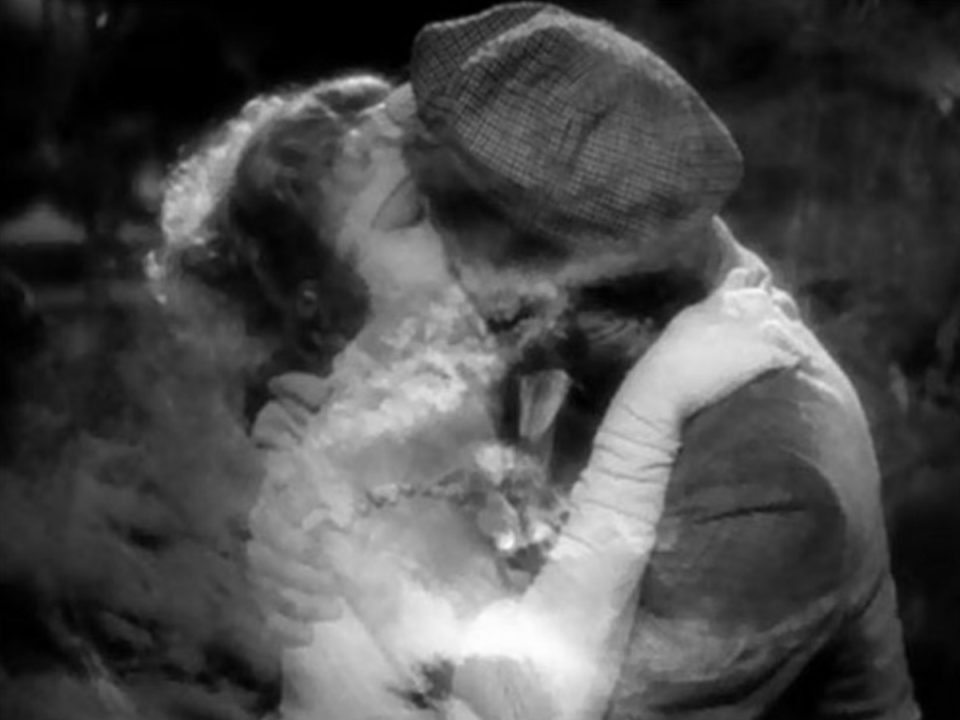 If Hollywood films are all merely bits of magical mythmaking, then the musicals of the 1930s are their apotheosis.  In a world of romantic comedies and westerns, it is not to much of a reach to add "breaking into song and dance" to what one is willing to accept in the name of suspension of disbelief.  Today's film might not have a single dance routine like the breathtaking numbers in Swing Time, but it might just be the greatest musical ever made anyway.
There is something special about the best musicals of the 1930s, something that makes me like them better than any other decade.  I can't quite put my finger on it, perhaps there is just no substitute for that which came first.  Love Me Tonight might, on the surface, seem to be a silly movie, full of wild leaps in plausibility, outrageous french accents and, of course, people constantly breaking into song.  And yet it works.
This is in large part due to Mamoulian's brilliantly inventive direction.  He doesn't just let the sparkling Rodgers and Hart score rest on its own merits, he actually uses it to both tie the scenes together and advance the story.  The "Isn't it Romantic" segment (fair warning, this song will be stuck in your head for days after watching this movie) is just one example, where Mamoulian's fluid camerawork (in an early sound film no less!) leads the song from Chevalier throughout town, and across the countryside to his soon to be lover MacDonald.
And it isn't just the songs, everything in the film just sparkles in a way that is so rarely seen in even the best musicals.  The pre-code script crackles, the supporting actors threaten to steal the show, Mamoulian keeps it moving like a freight train, and the disarmingly charming leads manage to make their romance convince despite the flimsiest of setups.
This romantic core of the film is perhaps the strongest element in Love Me Tonight.  Chevalier decides he loves the love starved MacDonald when he first meets her (and even goes on to sing a ridiculous song where he calls her Mimi) and then pretty much chases her like Pepe le Pew (who was rumored to have been based on Chevalier) for much of the film.  All this should be neither believable nor cute, and yet it is somehow both when filtered through the lens of a classic Hollywood musical firing on all cylinders.
There is genuine emotion on display too, hinting at all the pain and rapture that comes with love.  This is never more clearly portrayed than in the film's central sequence where Chevalier and MacDonald sneak away to steal kisses in a moonlit park while declaring their love for each other.  Chevalier knows MacDonald may never forgive him if she finds out he is not who he says he is. Thus, while the moon peeks at them from behind summer clouds, Chevalier says, in one of cinema's greatest lines, "whatever comes tomorrow, love me tonight!" And for that brief instant, they forget about the morning and everything that it might bring and abandon themselves to the euphoria of the moment.  Love Me Tonight will make you believe that such a thing might even happen in the cold hard light of the real world–no mean feat considering how decidedly unromantic the real world so often seems.