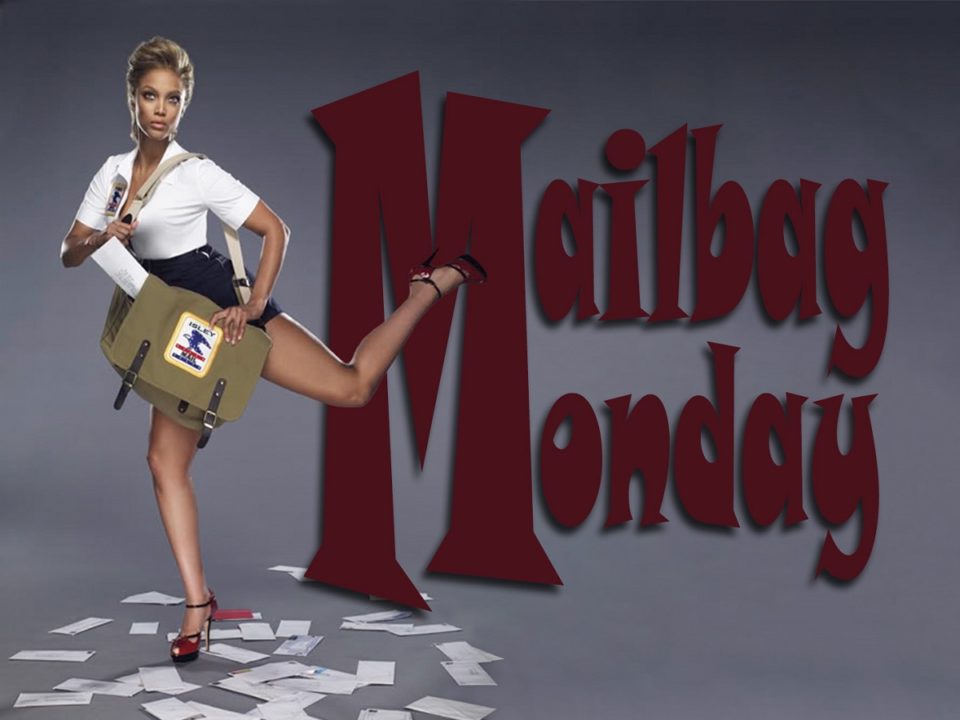 Hello dear readers, it's MAILBAG MONDAY again!  On this special day I will search through my mountain of reader mail and answer the five most pressing questions!
What's that you say?  Do I really get that much mail?  Well, I'll admit…the contact section of this website doesn't get used that often, but, one of the perks of wordpress stats is that I can see the google search terms that people use to find my site.  And I'm going to go ahead and pretend that these search terms will count as reader mail, since they are often entered in the form of a question.  So as you read these, remember that each "question" was something that someone actually typed into google that brought up my site as a hit which they then clicked on thus letting wordpress stats report to me the search they used to find my site.  I could make up the questions myself, but it turns out the actual google searches are far better than anything I could come up with!
This month I answer the following questions:
Fuuuuuu comics?
Long death metal song title?
Quidditch "worst sport"?
Moderation has never really been my thing.
What is best in life meme?
So, without further ado, it is time to dig into the old Mailbag to see what kind of things have been on my readers' minds in the last month!
Fuuuuuu comics?
I find these Fuuu comics (aka "rage guy") are pretty useful.  I've made a few of them in my time, usually after I experience something traumatic, like this one (a never before released gem from the www.isleyunruh.com vaults!) that I made after a particularly unpleasant episode of The Office from a few months back:
Anyway, I figured I'd go ahead and unveil my newest creation after a recent traumatic experience at Vietnam Cafe:
Based on a true story.  And yes, I also recently discovered how to pronounce Pho.
Long death metal song title?
Usually black metal song titles are the long ones, but I did a quick check through of my death metal cd collection to see what I could come up with.  I figured it would be one of the gore metal bands that would have the longest song title, but surprisingly the Carcass song "Swarming Vulgar Mass of Infected Virulency" from their classic Symphonies of Sickness was not the longest song title!
So, say hello to the new longest  death metal song title of all time (at least after a cursory examination of my death metal cds):
"Twisted Sacrilegious Journey into our Darkest Neurotic Delirium"
This epic song title is from Incantation's The Forsaken Mourning of Angelic Anquish (coincidentally, also my longest death metal album title!) Of course, Incantation, with their ties to Profanatica, Demoncy and Havohej always did kind of have a blacker soul than most death metal, so maybe that accounts for it.
Quidditch "worst sport"?
Short answer?  Yes, quidditch is fucking broken.
Slightly longer answer?  Why yes, don't mind if I do!
By making the quaffle goals only worth 10 points while the golden snitch capture is worth 150 points IN ADDITION to being the game win condition, Quidditch should really be called "watch the seekers while the other 6 players fly around with their thumbs up their asses."
Granted, Quidditch seasons are evaluated by total points, not wins (which in itself is totally broken…one team getting a huge scoring multiple month game (I won't even get into how ridiculous the fact that a month long game could exist is) under their belt would blow out all the other teams that had shorter games for their season) so you can't completely ignore the Quaffle scoring, but still, Quidditch really is the "worst sport."
Hell, even in the Harry Potter: Quidditch World Cup video game, they had to alter the rules to allow multiple Quaffle scoring (without possession passing to the keeper after each goal) in an attempt to make a playable game.  And even then, by all reports, the video game still blows.
Want a real fantasy game?  Ever heard of a little heard of game called "golf"?  That's right, that one was one of Tolkien's.  And to head off the smartasses in the comment section, yes, watching a golf game is about as exciting as reading a Tolkien forest description.  What else you got?
Moderation has never really been my thing.
Considering I watched 15 straight hours of True Blood yesterday instead of working on Mailbag Monday, I have to admit…it has never really been my thing either.
What is best in life meme?
I didn't find anything on google, so I figured I'd have to make up my own what is best in life meme.  When in doubt, always go with a four pane!
I could probably do the next year's worth of Mailbag Mondays only using screenshots of that opening sequence from Commando.