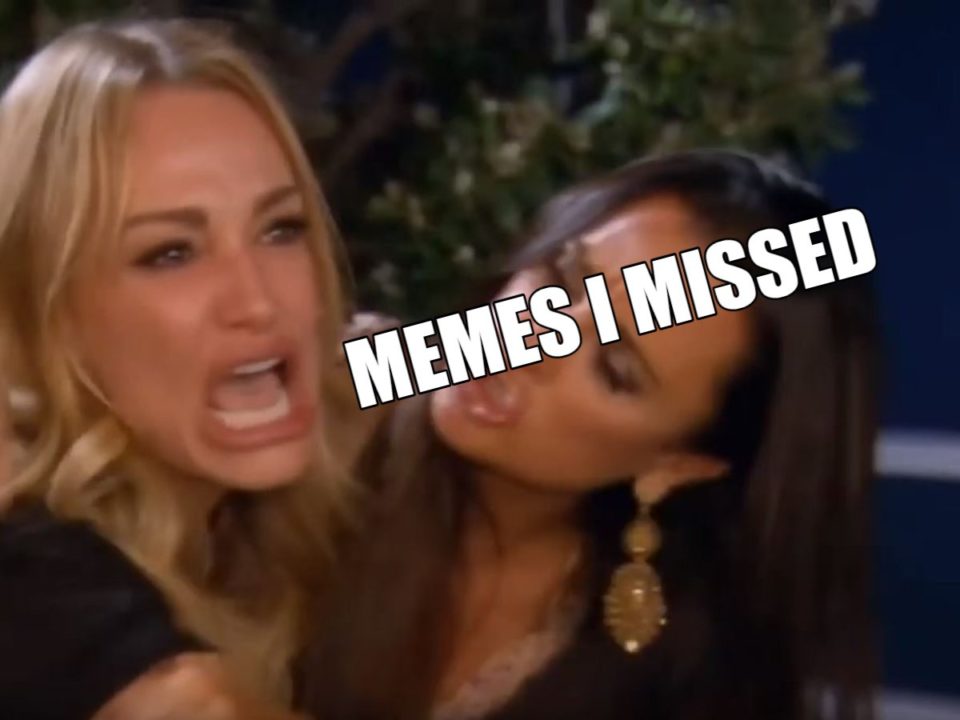 I'm a little further behind the times with this post than usual on the whole "woman yells at a cat" thing, but a while back I made a bunch of metal related variations, and today I've finally cobbled them together into a post. I haven't seen one of these for a while, but, for my money, this meme can probably still be considered "not dead" yet. Or, in the parlance of our times:
The basic idea here is that the screaming woman (from THIS cringe-worthy clip of Real Housewives of Beverly Hills) represents an emotional/knee-jerk/overworked response to the simple, unruffled declarations that the cat (internet sensation, Smudge the cat) makes. It's similar to the "Me Explaining to my Mom" meme with an added layer of inter-species absurdity.
In today's twist, we have the screaming woman representing elitist metal fans who can't take a joke, while the cat casually sits back and trolls them hard by mispronouncing the names of their favorite bands:
If you are unfamiliar with Goatse, google it. If you are unfamiliar with Goatsemen, you either don't work in the caprine selective breeding industry, or you didn't read my "Top 5 Best Bands with a Goat in their Name" post. Either way, pronouncing goatsemen this way cracks me up.
Speaking of goats:
Before the NWN Production forums got shut down for some Nazi bullshit, there was a famous "full NS" rant where some crazed Aryan warrior went on a forum rampage about bands not being REAL Nazis, prime example being Goatpenis, who he christened "GO AT PENIS." It was maybe the only intentionally amusing thing in his all caps tirade (that was otherwise quite unintentionally amusing) that came to characterize the kind of Nazi bullshit that eventually got those forums shut down.
Of course, Nazis aren't the only shitty things about the metal underground:
The dude being a Nazi (allegedly–in the loosest sense of the word allegedly) didn't hurt Inquisition one bit, but the subsequent child porn charges finally finished off everyone's favorite underground(ish) darling as I really don't see many Inquisition shirts at shows anymore, leaving everyone questioning if those frog vocals were even any good in the first place.
Of course, not everything has to be Nazis and pedophiles when it comes to the metal underground:
Sometimes it's nice to just make fun of a band naming themselves "cat" and then trying to make it cool through a bunch of pointy chrome letters and an intentional misspelling.
Or, for that matter, I think we can all agree the word "poop" is hilarious, specifically in the title of Xibalba's debut masterpiece Ah Dzam Poop Ek:
That's supposedly like, "ancient Mayan" or something, but come on Xibalba, I know you guys speak English… I mean, I'm not going to release an album with "caca" in the title for the Spanish-speaking market, so let's get your shit (poop) together, k?
Finally, what would a post making fun of silly black metal band names be without including that one German underground sensation that accidentally named themselves after menses:
Oh Moonblood, never change. Except for all the Nazi-curious stuff, feel free to drop that any time.