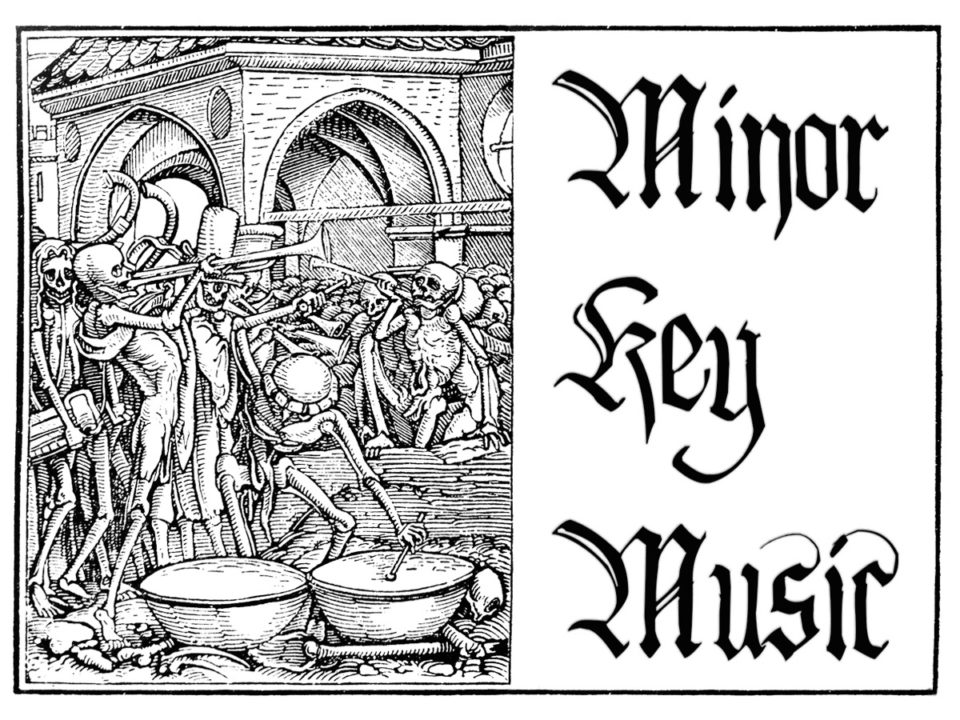 I always have to stop myself when I say I like "all kinds of music".  Because, honestly, that just isn't true, there is really only one kind of music I like.  No, not [just] Black Metal, I'm talking about music in a minor key.  I mean, I'm a pretty happy guy, but there is something about sad, sad songs that just does it for me.  I don't dislike Vivaldi's "Spring" and "Fall", but I far prefer "Summer" and "Winter" (guess which seasons he writes in a minor key).  "Satisfaction" is a fine song, but I'd rather listen to "Paint it Black" any day…you get the idea.  Basically, it don't mean a thing if it ain't got that sting [of soul crushing sorrow and sadness]
This month on Minor Key Monday I talk about one of the greatest singers of all time, and an angel if there ever was one on this earth.:
In this month's post on Harmony Korine's Gummo, I mentioned how similar his musical tastes are with my own.  I mean, really, the soundtrack for Gummo reads like a www.isleyunruh.com top 40 hitlist: Bach, Mystifier, Madonna, Burzum: pretty much everything awesome.  Still, I was somewhat skeptical about the soundtrack for his new movie, Spring Breakers; after all, I've wandered into the dubstep rooms on www.turntable.fm every now and then (you know, just to check out what the kids are listening to these days), and always wandered out just as quickly as I entered.
Much to my surprise, not only was the dubstep song surprisingly listenable, but there was a LOT of Britney Spears, thus ensuring that Korine's musical taste remained very high in my estimation.   That's right, it's not just Madonna, Kylie and that one X-tina song, I'm down with the B-R-itney too.  See, I discovered Britney a while ago, when, as is usually the case with my forays into pop music, Shena gave me a copy of Blackout on CD.  Let's just say 'ol Britney had me at "It's Britney, bitch."
I've since branched out and heard most of her more recent catalog, and honestly like it quite a bit.  Just a lot of nice, minor key dance music.  Sure she doesn't have the greatest range as a singer, she is often laughably /charmingly autotuned into oblivion, and she might overuse that moany/breathy inflection with which she delivers most of her lyrics, but there is something undeniably "Britney" about most of her songs that really makes them pretty enjoyable.
Still, I hadn't heard much of her earlier work (aside from that "Hit Me One More Time" song, also kind of great, also featured on Spring Breakers), so I didn't know what to expect in Spring Breakers when James Franco's character said:
 "This one is by a little known pop singer known by the name of Britney Spears. One of the greatest singers of all time, and an angel if there ever was one on this earth."
At first, as the opening strains of pop ballad piano began drifting out of the theater speakers, my immediate reaction was a resounding "NOooooooopppe."  If those Lady Gaga cds that Shena gave me were any indication, pop ballads fucking blow.  But as the song continued on, I realized that maybe it was just Lady Gaga that sucks at writing pop ballads, because this one fucking ruled (though it did help that it was part of the most cinematic sequence you'll probably see at movie theaters this year).
I mean, yes, "Everytime" is as calculated, synthetic, and lifeless as any other pop song, but there is an uncommonly dark edge to it.  I'm not talking about the suicide music video, or the rather obvious lyrics about flying without wings, I'm talking about the music itself, which, is most certainly in the key of C minor, not E flat major as Wikipedia claims (they really need to quit using musicnotes.com to cite their key signatures).
I don't mean to shit on the song too much with all that calculated/synthetic/lifeless stuff, there is more to it than its dark underbelly, it really is pretty thoughtfully composed, and Britney's breathy vocals actually complement it quite well.  She might have better (and darker) songs, and she definitely has plenty of worse songs, but "Everytime" is an excellent example of how even the most manufactured of pop ballads can actually still be a compelling piece of music when touched with just the right amount of minor key darkness.