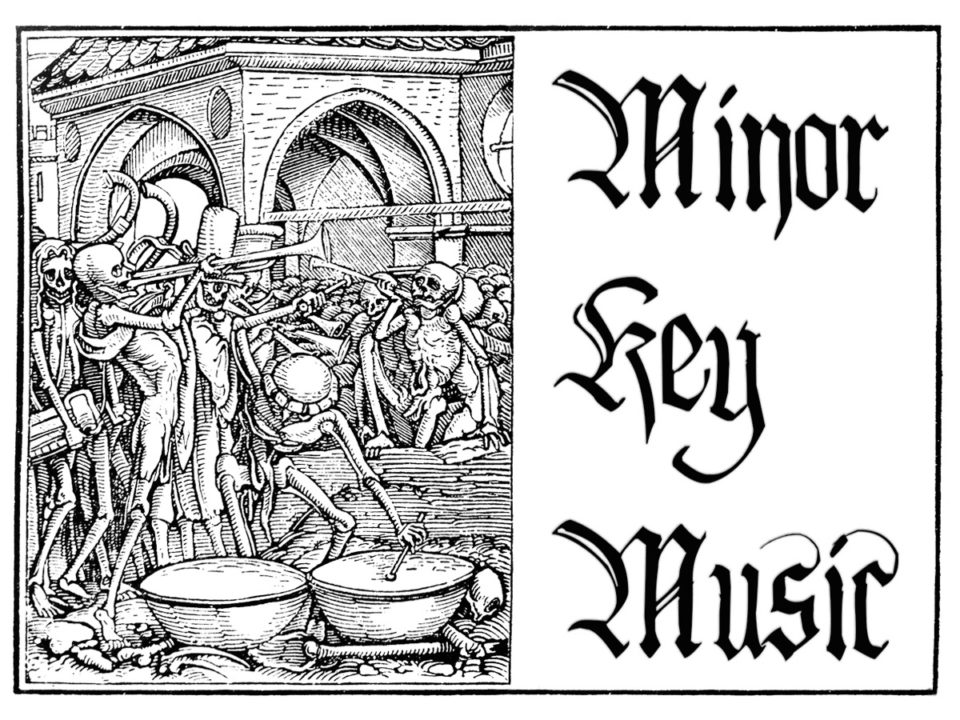 I always have to stop myself when I say I like "all kinds of music".  Because, honestly, that just isn't true, there is really only one kind of music I like.  No, not [just] Black Metal, I'm talking about music in a minor key.  I mean, I'm a pretty happy guy, but there is something about sad, sad songs that just does it for me.  I don't dislike Vivaldi's "Spring" and "Fall", but I far prefer "Summer" and "Winter" (guess which seasons he writes in a minor key).  "Satisfaction" is a fine song, but I'd rather listen to "Paint it Black" any day…you get the idea.  Basically, it don't mean a thing if it ain't got that sting [of soul crushing sorrow and sadness]
This month on Minor Key Monday I talk about one of those "older" country songs that are so much better than the "newer" country songs:
Honestly, today's song is really the only Dolly Parton song I know.  And based on me clicking around youtube, it's probably the one I'm bound to like the most.  Not that I hate the rest of her songs, but "Jolene" just seems to have just the right amount of minor key sorrow to it (which is to say, a whole shit ton of it). The mournful singing backed up by that energetic but downbeat guitar line is just perfect, and exactly the kind of thing I look for in this feature.
The lyrics might seem naive at first, essentially they mostly make one think that maybe rather than worry about Jolene, Dolly just needs to get a less unconstant lover (just like we were warned about in last month's song about about love  abattoirs). But, solutions like that are always obvious to everyone except for the one confronted with the problem, so, naive or not, the sentiment to which the lyrics speak is all too real. After all, the helpless longing for something over which one has no control is quite a powerful emotion, and it is an emotion that Dolly captures perfectly in her heartfelt lyrics.
This song seems to keep popping up lately, no matter where I'm at.  Most recently I came across it on a quiz going around Facebook where one can find out how "white" one is.  The quiz is mostly just a way for liberals to assuage white guilt by posting their "totally not white at all" results to their Facebook walls.  However, some of the questions were pretty funny, including one that said "Have you ever defended Miley Cyrus based solely on strength of her cover of Jolene?"  Which, full disclosure, based on how kickass her cover of Jolene is, I would now totally do:
Hell, I even like Miley's version better than the Sister's of Mercy version, and that's tough to admit: