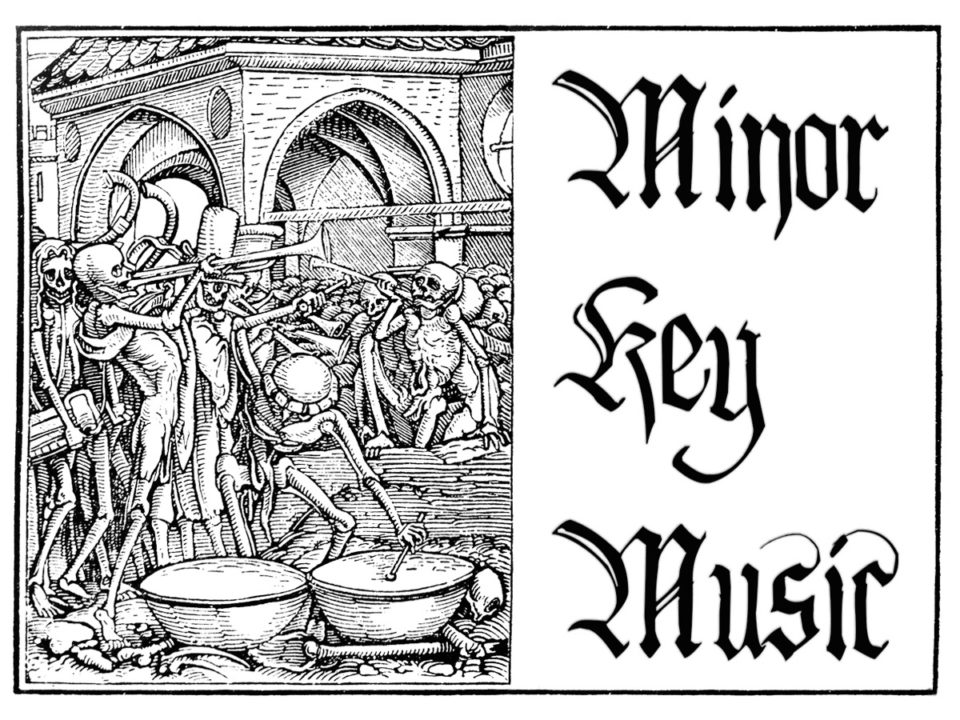 I always have to stop myself when I say I like "all kinds of music".  Because, honestly, that just isn't true, there is really only one kind of music I like.  No, not [just] Black Metal, I'm talking about music in a minor key.  I mean, I'm a pretty happy guy, but there is something about sad, sad songs that just does it for me.  I don't dislike Vivaldi's "Spring" and "Fall", but I far prefer "Summer" and "Winter" (guess which seasons he writes in a minor key).  "Satisfaction" is a fine song, but I'd rather listen to "Paint it Black" any day…you get the idea.  Basically, it don't mean a thing if it ain't got that sting [of soul crushing sorrow and sadness]
This month on Minor Key Monday I finally talk about NoJoy's favorite new wave/synthpop album of all time, and, of course, pick one of its simplest songs:
There was a time not so long ago where synthesized sounds were still a novelty in music.  Rather than being taken for granted, the listener could find something to appreciate in the alien tone of the music as well as the composition.  Thus, when a band was able to combine early synthesized sounds with some brilliant pop songwriting (something that is not, as some snoots will tell you, an oxymoron), the final product was bound to be something special.  The Human League's Dare was one such album, and, impressively, the synthesized sounds still sound fresh to this day.
There are tons of great songs on Dare, most in a minor key, but the one that for some reason struck me as the most fitting for today was actually "The Sound of the Crowd."  Like the rest of the album, it's not exactly the final word in soul crushing sorrow, but there is still a dark edge to it.
That simple, somewhat ominous, synth line that keeps leading into a chorus that would be almost upbeat (were it not for the synth chords under the vocals) really speaks to me on a Minor Key Monday level.  Again, this isn't the best song on this album, there are too many to pick just one (and I'm not just talking about the famous "Don't You Want Me"–which is almost as excellent as John C. Reilly thinks it is), but it is an excellent example of what The Human League accomplished with Dare.
With just a few notes and the right tone, "The Sound of the Crowd" was able to stand out as something unique and brilliant.  A song that, despite its anachronistic sound, hasn't aged a day since 1981.