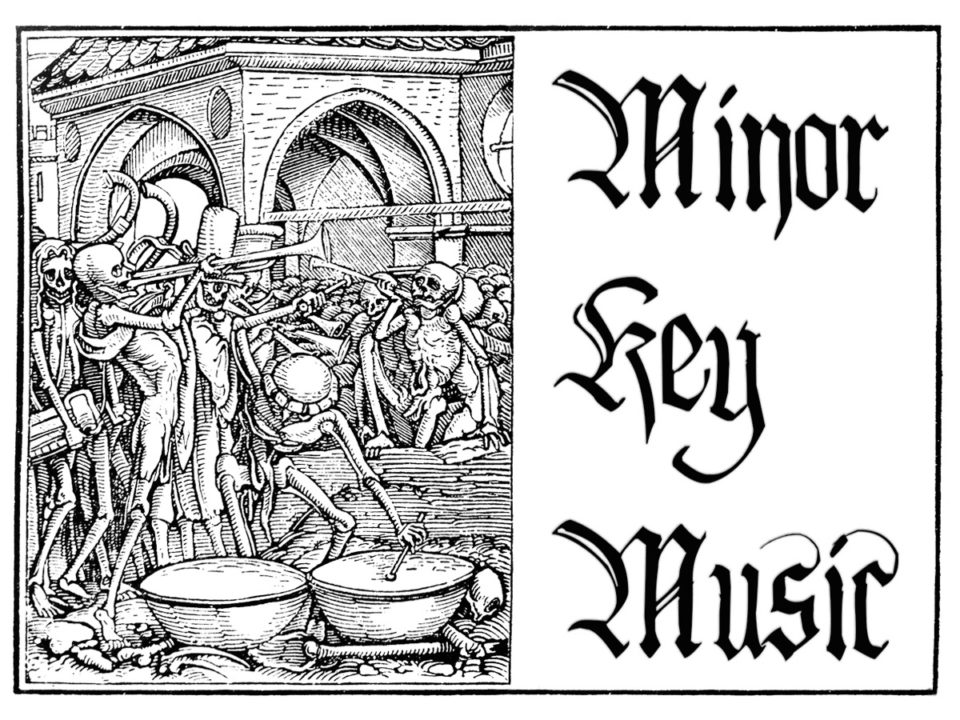 I always have to stop myself when I say I like "all kinds of music".  Because, honestly, that just isn't true, there is really only one kind of music I like.  No, not [just] Black Metal, I'm talking about music in a minor key.  I mean, I'm a pretty happy guy, but there is something about sad, sad songs that just does it for me.  I don't dislike Vivaldi's "Spring" and "Fall", but I far prefer "Summer" and "Winter" (guess which seasons he writes in a minor key).  "Satisfaction" is a fine song, but I'd rather listen to "Paint it Black" any day…you get the idea.  Basically, it don't mean a thing if it ain't got that sting [of soul crushing sorrow and sadness].
This month on Minor Key Monday I'll act like one of those guys who thinks he discovered Johnny Cash:
Johnny Cash had a long career with a lot of great songs.  Though, as is usually the case with even the "good" country, a lot of it was too upbeat for me.  However, when American VI: Ain't no Grave (a collection of songs that he finished recording just a week before he died at 71) was posthumously released earlier this year I knew I had found my Johnny Cash Minor Key Monday song.  I like "Ring of Fire" as much as the next guy, but American VI's title track, "Ain't no Grave", is a much darker song.
"Ain't no Grave" is another minimal, bare bones song (a frequent occurrence on Minor Key Monday), and it is a testament to the  talent of Johnny Cash that the simple arrangement of vocals, guitar and banjo (with "rattling chains" accompaniment) comes across so powerfully.
When I first heard it (on a public radio show) I didn't know the story behind it.  Cash's voice was obviously that of an old man, but I didn't know he was only a week from death (a death that he knew was imminent).  Yet the age in his voice lent a great deal of ballsy authenticity to a song that was all about facing one's own mortality
I also don't usually pay close attention to all the lyrics, so on that first listen I missed most of the Christian stuff (which, granted, is about the whole song); thus the repeated chorus gave me the image of a guy who refused to be conquered by Death and was going to punch out of his grave zombie-like and walk the earth in a sort of immortal half-life instead.
Yeah, I missed the point just a bit.  Or did I?  The vision of heaven in this song (originally written by the Pentecostal "Brother" Claude Ely in 1953) is a lot closer to an extension of earthly life as opposed to the life-denying "let's get through it and get to the good part" vibe you hear from a lot of the devout.  It is important that the message is not one of ascension, but rather "recension".
And regardless of my personal feelings on what value there is to a belief in an afterlife, there is an admirably rebellious air to his denial of the power of the grave.  Cash doesn't hope the grave won't keep him down, he wishes a motherfuckin' grave would try to keep him down!