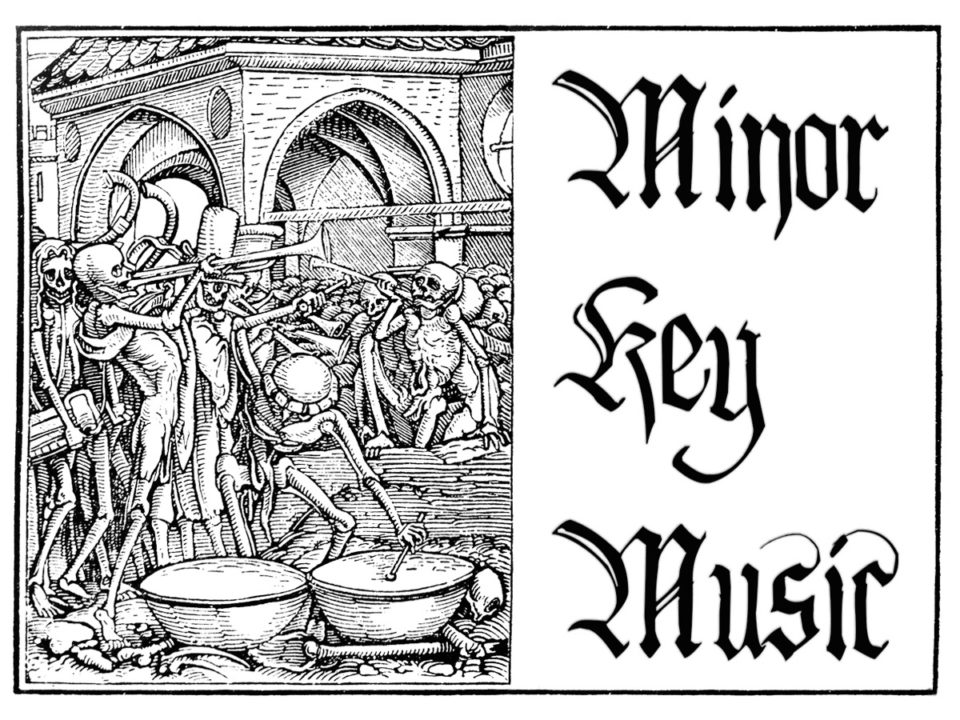 I always have to stop myself when I say I like "all kinds of music". Because, honestly, that just isn't true, there is really only one kind of music I like. No, not [just] Black Metal, I'm talking about music in a minor key. I mean, I'm a pretty happy guy, but there is something about sad, sad songs that just does it for me. I don't dislike Vivaldi's "Spring" and "Fall", but I far prefer "Summer" and "Winter" (guess which seasons he writes in a minor key). "Satisfaction" is a fine song, but I'd rather listen to "Paint it Black" any day…you get the idea. Basically, it don't mean a thing if it ain't got that sting [of soul crushing sorrow and sadness].
This month on Minor Key Monday I discuss one of the many songs that caught my ear from the Tron Legacy soundtrack:
I've never really been a Journey fan.  I mean, I guess I really don't know much about them beyond that one song from The Sopranos, and maybe a couple others.  Sure, that dude can sing, but they are just a little too poppy, a little too cheesy, and a little too lame (which, I know, describes an unsettlingly large percentage of the music to which I listen).  But after hearing today's song, first on the Tron Legacy soundtrack, and then when a Canadian heavy metal band covered it at a show, I finally relaxed my anti-Journey stance.
This song has everything I love.  A cheesy as hell keyboard intro, a galloping beat, lyrics about love and shit, a parenthetical song title, and minor key tonality.  And really, considering some of the more ridiculous realms of metal through which I have trodden, this song is pretty understated in comparison.  I was going to go on about how it had this awesome romantic message about how someday, love will find you, you just gotta keep the hope up!  But then I read the lyrics, and, once again, I realized that the song I was listening to was, apparently, not as romantically positive as I thought it was.
No worries though, that doesn't keep this song from galloping along at an excellently minor key clip just like that one King Diamond song I like off Abigail.