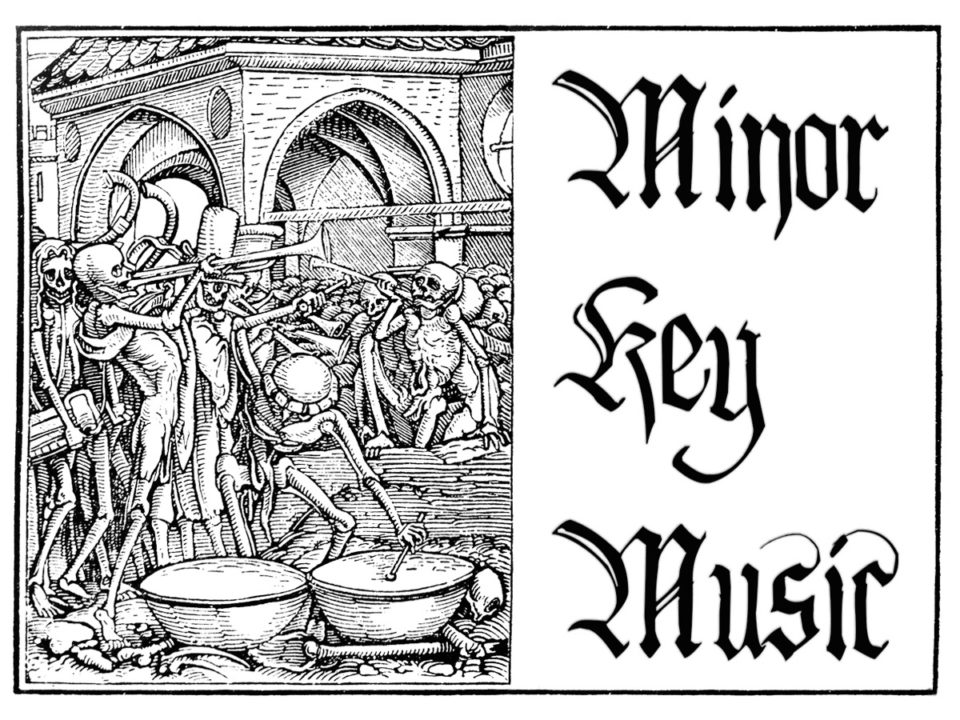 I always have to stop myself when I say I like "all kinds of music".  Because, honestly, that just isn't true, there is really only one kind of music I like.  No, not [just] Black Metal, I'm talking about music in a minor key.  I mean, I'm a pretty happy guy, but there is something about sad, sad songs that just does it for me.  I don't dislike Vivaldi's "Spring" and "Fall", but I far prefer "Summer" and "Winter" (guess which seasons he writes in a minor key).  "Satisfaction" is a fine song, but I'd rather listen to "Paint it Black" any day…you get the idea.  Basically, it don't mean a thing if it ain't got that sting [of soul crushing sorrow and sadness]
This month on Minor Key Monday I talk about Laibach's early theater work:
Slovenian band Laibach is primarily known for their subversive cover versions of popular songs (or, if you are a metalhead, for their Morbid Angel remixes).  However, my first introduction to Laibach was through their early theatrical soundtrack work.  I believe one of the first cds my dad bought after getting a CD player was a used copy of Laibach's Krst pod Triglavom-Baptism album.  The songs were very simple bits of experimental minimalism, but I loved them (more than my dad did anyway).  I don't even know if they were written by Laibach and weren't just Wagner samples.  But they were undeniably dark and epic with some dude shouting what sounded like "Rausch!" and "Tao Fee La!" over all the repeated Wagner worship.  Here's the 11 minute opening track:
Awesome y/y? (Skip ahead to around the 6 minute mark to get to the second riff of the song for those who don't like hearing one riff for 6 straight minutes).
And boy, if I thought that was epic, you can imagine my delight when I heard today's track, from a 1987 staging of Macbeth by Wilfried Minks.  Most of the thirty minute cd was relatively caustic industrial that didn't really interest me all that much.  But right in the middle was today's bit of neo-classical awesomness.  Maybe it was all sampled from somewhere else too, and maybe it was a little cheesy, but I sure don't care.  It's also rather astoundingly epic, and probably my favorite bit of Laibach music ever (including their minor key version of "Jesus Christ Superstar").