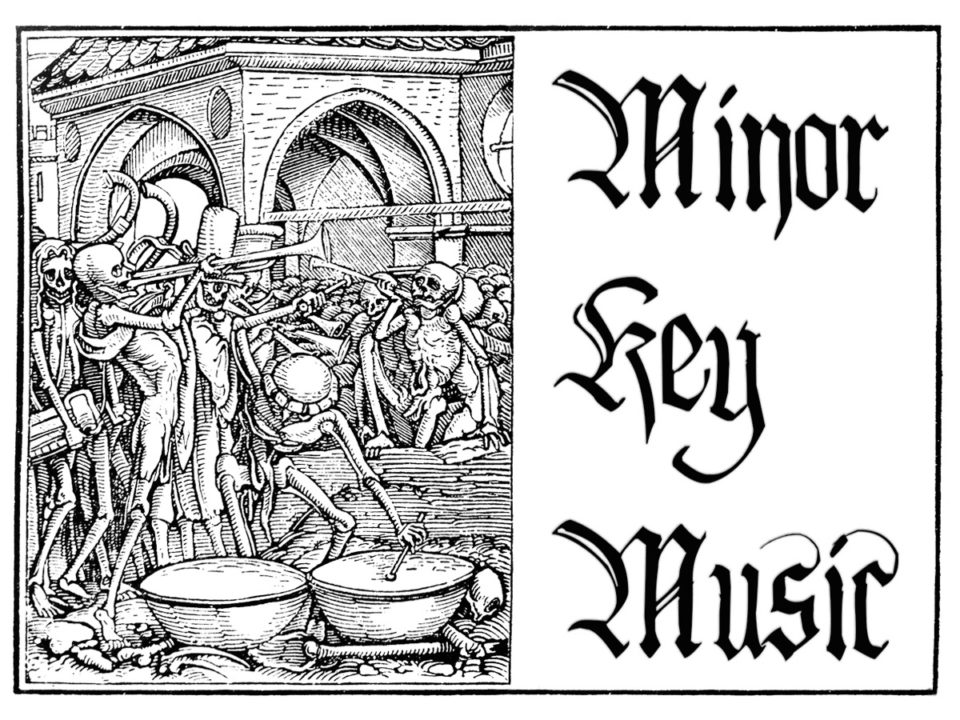 As an apology for last year's Christmas playlist of underground black/death metal songs, I thought I'd do a list this year of songs that actually celebrate the birth of Jesus, rather than decrying his lack of goatborn blood. I love all types of pre-classical Western music, but for today's list I wanted to limit my songs to pre-Baroque only. And, since I've been going (and saving the programs) to the local Collegium Musicum concert of early Christmas music for the past decade or so, I had plenty of good candidates for a list of Christmas songs that could also serve as a soundtrack for Monty Python and the Holy Grail!
So, let's not bury the lede, here is my playlist of chanty/medieval music celebrating the birth of Jesus. Enjoy!
And, here are the individual songs with a few quick thoughts on each!
Chantez à Dieu (Jan Sweelinck) – Late 16th Century
This song's canon-style makes it seem quite Christmas carol-y!
Adoramoste Senor (Francisco de la Torre) – Late 15th Century
Mid-paced and quite renaissance-y sounding, this arrangement includes a bit of percussion to good effect.
Il es Bel et Bon (Pierre Passereau) – Mid 16th Century
This one moves (a lot of early music is a bit slow for my tastes), and the way they say "Bon bon bon bon" is pretty damn cute.
Joseph est Bien Marie – 17th Century
This one takes a fairly straight-forward and catchy talk-sung melody and puts it through usual paces of alternating voices.
Ein Kind Geborn Zu Bethlehem (Leonhard Schroter) – 16th Century
I always appreciate when they throw a few instruments into the arrangements (if you count recorders as an "instrument"), and the song has a nice refreshing take on minor key tonality that really delivers.
Jesus-Christ s'habille en Pauvre – 17th Century
The arrangement here sounds almost folky with the acoustic guitar and clear mix. But, sounding like something from a Rohmer period film is only going to make me love it more!
Sit Nomen Domini (Josquin des Prez) – Early 16th Century
This song starts underwhelming but then builds in some really cool polyphony as it moves on.
Stella Splendens in Monte (from El Llibre Vermell de Montserrat) – 14th Century
This one is a bop. Taken from an anonymous collection of songs (all of which are great), this is the reason I love medieval music.
Fa Una Canzona (Orazio Vecchi) – Late 16th Century
This song is just kind of sounds like Christmas. So, merry Christmas one and all!
Dum Pater Familias (from the Codex Calixtinus) – 12th Century
This isn't really a Christmas song (best I can tell, it's something about the Apostle James spreading the good word to Spain–but, that good word includes the birth of our Christ, so, counts). The Codex Calixtinus has some of the earliest examples of polyphony in Western music. Which, makes me suspect there was large amount of artistic license taken with the arrangement here, as the low droning really compliments the great melody, and it all around sounds much more polished than most earliest examples of polyphony sound.