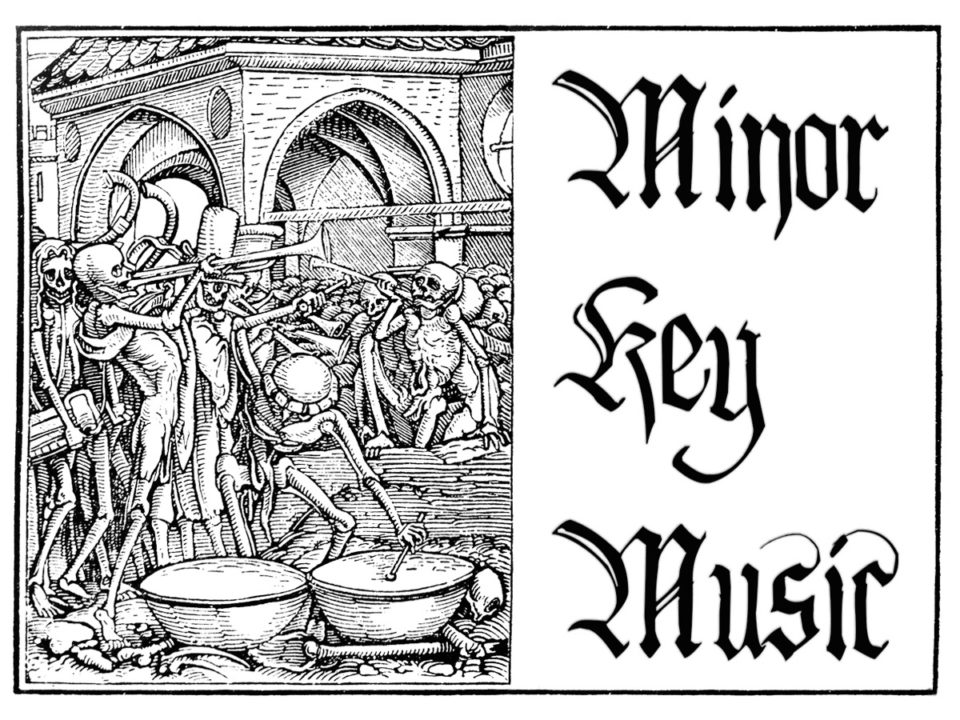 I always have to stop myself when I say I like "all kinds of music".  Because, honestly, that just isn't true, there is really only one kind of music I like.  No, not [just] Black Metal, I'm talking about music in a minor key.  I mean, I'm a pretty happy guy, but there is something about sad, sad songs that just does it for me.  I don't dislike Vivaldi's "Spring" and "Fall", but I far prefer "Summer" and "Winter" (guess which seasons he writes in a minor key).  "Satisfaction" is a fine song, but I'd rather listen to "Paint it Black" any day…you get the idea.  Basically, it don't mean a thing if it ain't got that sting [of soul crushing sorrow and sadness].
This month on Minor Key Monday I'll illustrate why even a little bit of a major key in a minor key song is unacceptable:
I've been wanting to feature this song for a while now, but I've never been able to get over those major key choruses.  Every time they kick in they make me cringe a little bit.  But, I decided that the song is awesome enough I'd go ahead and feature it anyway.
Quizás was written by the Cuban songwriter Osvaldo Farrés in 1947.  Since then, there have been many covers of both it and the American version "Perhaps, Perhaps, Perhaps."  While I am not familiar with many of them, the Nat King Cole version from 1958 (which may know from such movies as In the Mood for Love) always sounded pretty great to me.
I think part of the charm is that it is in Spanish, a language I know fairly well, but not well enough to fully understand every lyric of the song.  All I know is that he is talking about uncertainty, the passing of the days and despair in terms which are ambiguous enough to heighten the melancholic mood of the song.  It reminds me of a story a friend of my dad's told about how he grew up in a non english speaking country loving Led Zeppelin.  And when he finally learned english he was dissapointed because they lyrics didn't live up to his expectations.  For me, this song is like a nice mix of letting your imagination fill in the blanks while letting my partial knowledge of Spanish guide the process.
As for the chorus, I understand that sometimes having a relative major chord resolve in a minor chord can heighten the sorrowful effect of a piece of music, but in this case, it is an entire major section of the song.  And I just feel like it's a bit too much.  The song does need a chorus, but I guess I just would have preferred one that was a bit more epic and sorrowful.  Thus, I'll have to settle for the "flawed" version above, or, my personally preferred "epic-mix":
(It's just the same song with the choruses edited out…I may have just started a dangerous precedent of minor-key censoring future songs on here…)