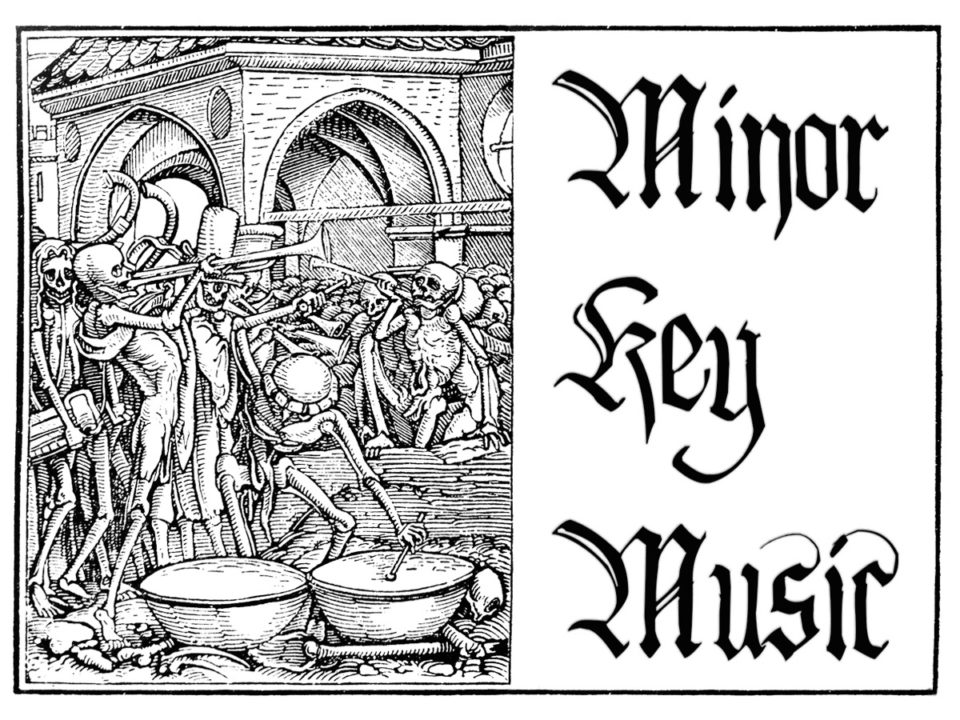 I always have to stop myself when I say I like "all kinds of music".  Because, honestly, that just isn't true, there is really only one kind of music I like.  No, not [just] Black Metal, I'm talking about music in a minor key.  I mean, I'm a pretty happy guy, but there is something about sad, sad songs that just does it for me.  I don't dislike Vivaldi's "Spring" and "Fall", but I far prefer "Summer" and "Winter" (guess which seasons he writes in a minor key).  "Satisfaction" is a fine song, but I'd rather listen to "Paint it Black" any day…you get the idea.  Basically, it don't mean a thing if it ain't got that sting [of soul crushing sorrow and sadness]
This month on Minor Key Monday I talk about the Iranian version of a Spanish Christmas tale of the world's first immaculate abortion:
Today's song was originally a Spanish cantiga from the mid to late 1200's.  Cantigas were a genre of early monophonic (where two voices would sing the main melody in unison) music that often honored the virgin Mary.  However, despite their sacred intent, the borrowed heavily from secular folk and troubadour melodies of the time.
This particular song, "Santa Maria Amar" is the story of an abbess who wound up pregnant at the hands of her Bolognese steward (sources were unclear as to how consensual the "indiscretion" was).  Either way, her nuns started gossiping and ratted her out to her bishop.  The bishop showed up and commanded her (as bishops do) to undress.  So, real quick like, the abbess prayed to the Virgin Mary to get rid of her baby and the Virgin Mary showed up and cast a high level "baby b gone" spell and when her dress hit the floor she was standing there with a hot, non-pregnant nun body.  Then the Bishop scolded all the other nuns and the abbess lived happily and baby free ever after.
Ok, fine, supposedly the Virgin Mary made the baby appear in Soissons to be raised by kindly folk, so maybe it's not really an abortion.  Still, quite a story right?
Either way, it's a great song, and many versions of it can be found on early music compilations (I especially like the ones that substitute various instruments for the other voice in the monophony while a third instrument plays a drone).  However, the version I picked for today's post is a little different.
This version was arranged and performed by the Nour Ensemble, a French/Iranian ensemble that plays European early music mixed with Persian and Kurdish folk music.  Being a man who likes all of those things quite a bit, I was naturally drawn to this arrangement.  Sure, it's long, but you have to give these kind of a songs time to get the squirrelly guitar and vocal bits out of the way.  Besides pentatonic Eastern scales have a lot of naturally occuring minor key tonality that I eat right up.  And, for peace of mind, I'll have to just ignore that one website that listed the Nour Ensemble as a"New Age" group.