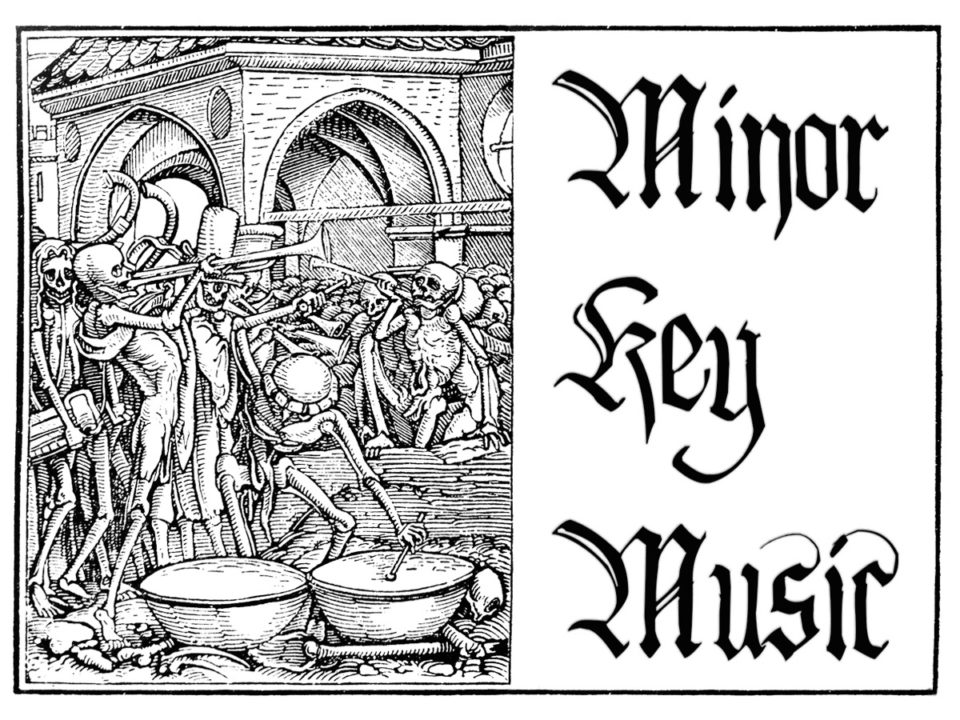 I always have to stop myself when I say I like "all kinds of music".  Because, honestly, that just isn't true, there is really only one kind of music I like.  No, not [just] Black Metal, I'm talking about music in a minor key.  I mean, I'm a pretty happy guy, but there is something about sad, sad songs that just does it for me.  I don't dislike Vivaldi's "Spring" and "Fall", but I far prefer "Summer" and "Winter" (guess which seasons he writes in a minor key).  "Satisfaction" is a fine song, but I'd rather listen to "Paint it Black" any day…you get the idea.  Basically, it don't mean a thing if it ain't got that sting [of soul crushing sorrow and sadness]
This month on Minor Key Monday I talk about one of my first pop music loves, Trance:
As someone who listens to electronica for the melodies rather than the beat, it's probably no surprise that my favorite style is the kind that is basically just really epic sounding house music.  And really, trance is all about that build, that epic feeling of wanting to put your hands in the air and dancing, as Brit-Brit says, until the world ends.  Or at least until the world changes into a futuristic Bladerunneresque dystopia.
I've known about Oakenfold for a while, I've even seen him in concert twice! Once opening for Madonna, and once at that show where the couple in front of me kept forgetting they'd already asked me if I had any Vicks all night.  However, I didn't hear today's song until last month when I figured I'd give Doctor Who a shot (it's just been ok so far) and came across an episode where they were trapped in a futuristic Big Brother game show and this song was blaring all over the house.  Obviously I perked up and took notice and immediately went to the googles to figure out what the song was.  Turns out, it was actually just the theme song to the UK Big Brother.  Still, despite the largely autobiographical Snob Blog, I'm sometimes not a snob about everything  and figured I'd go ahead an cover it this month anyway.
This is really just a six note melody repeated for 10 minutes, but those six notes are so insidiously epic that I haven't gotten tired of it yet, and let's just say I've listened to it a few times in the last month.  The synth embellishments really nail the atmosphere, and it just goes to show what can be accomplished with a minimal melodic backbone a synthesizer and the right six notes.  I'll definitely be listening for this one next time I see Oakenfold in concert!