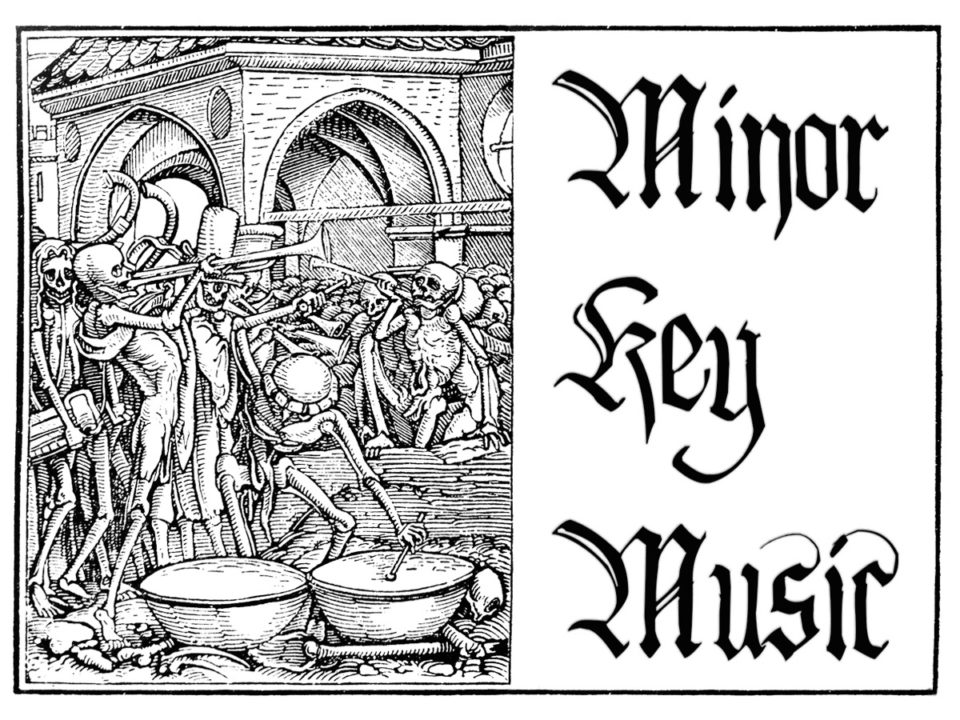 I always have to stop myself when I say I like "all kinds of music".  Because, honestly, that just isn't true, there is really only one kind of music I like.  No, not [just] Black Metal, I'm talking about music in a minor key.  I mean, I'm a pretty happy guy, but there is something about sad, sad songs that just does it for me.  I don't dislike Vivaldi's "Spring" and "Fall", but I far prefer "Summer" and "Winter" (guess which seasons he writes in a minor key).  "Satisfaction" is a fine song, but I'd rather listen to "Paint it Black" any day…you get the idea.  Basically, it don't mean a thing if it ain't got that sting [of soul crushing sorrow and sadness].
This month on Minor Key Monday I continue to explore the strange uncharted waters of pop music:
Now, I must admit that, unlike Michael Jackson from last week, even as far back as 2000 I had dabbled in Pet Shop Boys appreciation.  I'm speaking, naturally, of the rather awesome Thunderpuss remix of "New York City Boy" that I was introduced to by Chris and Ian:
Of course, any possible continued exploration of Pet Shop Boys' oeuvre stopped when I heard the actual version of "New York City Boy."  Cut to ten years later and I'm sitting around exploring the oeuvre of power metal band Gamma Ray (which, all things being equal, is no less embarrassing an admission than listening to Pet Shop Boys) and I came across the following song:
Needless to say, I was pretty hyped to find that Gamma Ray was finally writing songs as good as frontman Kai Hansen's previous band Helloween!  Thus, imagine my surprise to find that the Gamma Ray song I liked so much was actually a Pet Shop Boys cover!
Not that Pet Shop Boys' genre of choice, synthpop, was completely foreign to me.  As I continue to plumb the dark (in the loosest sense of the word) depths of electronica, I've wondered into the murky waters of synthpop before.  But, of course, it's nothing I'd ever discuss on Minor Key Monday in anything more than hyperlink form.
Still, for anyone who knows my love of eurotrash, today's song should come as no surprise.  "It's a Sin," from Pet Shop Boys' 1987 second album Actually is tastelessly over-dramatic and unabashedly a product of the 80s.  It's also pretty fucking epic and full of minor key awesomeness.  And even though I am fortunate enough to remain blissfully ignorant of such Christian constructs as sin and guilt, the lyrics are actually delivered with a good deal of heart.  I don't normally go for male vocalists in pop music, but this Pet Shop Boys guy might just be my favorite since Marty Balin!
Hell, the song is so good they've even got mediocre death metal bands covering it:
Of course, the Pet Shop Boys version is still better.