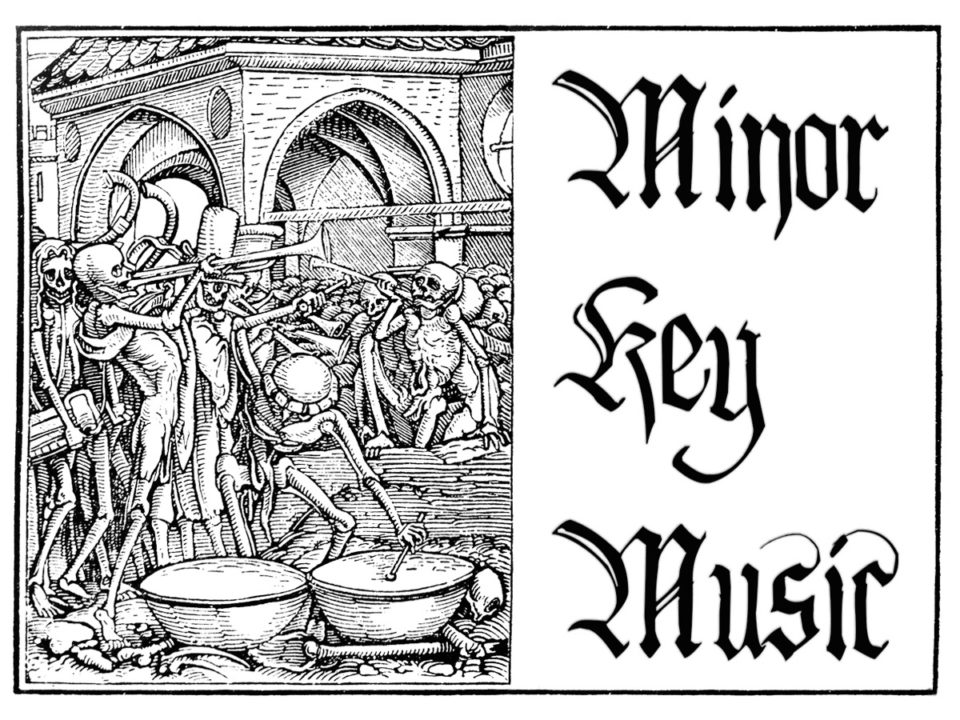 I always have to stop myself when I say I like "all kinds of music".  Because, honestly, that just isn't true, there is really only one kind of music I like.  No, not [just] Black Metal, I'm talking about music in a minor key.  I mean, I'm a pretty happy guy, but there is something about sad, sad songs that just does it for me.  I don't dislike Vivaldi's "Spring" and "Fall", but I far prefer "Summer" and "Winter" (guess which seasons he writes in a minor key).  "Satisfaction" is a fine song, but I'd rather listen to "Paint it Black" any day…you get the idea.  Basically, it don't mean a thing if it ain't got that sting [of soul crushing sorrow and sadness]
This month on Minor Key Monday I talk about my favorite jingle:
I know I'm getting into dangerous territory by conferring the elite Minor Key Monday status upon this "song."  I mean, it's pretty much just one guitar line with a vocal section sung over it three separate times.  Still, when has crushing simplicity every stopped me from lavishing a sorrowful song with praise?
And honestly, if you think about it, today's song really makes a lot of sense in Minor Key Monday terms.  It kind of plays like a "best of Minor Key Monday" hit list.  I mean, we have: the arpeggios of House of the Rising Sun, the scratchy old tyme record sound of God Rest Ye Merry Gentlemen and the female vocals of Nymphea (among others).  I was going to mention the bells, but oddly I don't think I've included many other MKM songs with bells.  A problem I will have to fix in the future.
As is often the case with Minor Key Monday songs, I checked out some other stuff by this J. Ralph guy…and wasn't super impressed.  I mean, the other stuff of his that I listened to was fine, just not the perfect storm of sorrow that today's song is.
All of this epicness and sorrow might make it a bit of a shock to find out that I first heard this song in a commercial.  The commercial (as good commercials do) stuck with me, and years later I tracked it down on youtube.  If you haven't seen the commercial, or don't remember it, I've gone ahead and included it here.  For anyone who knows my love of romantic comedies, it will quickly become obvious why the commercial was able to affect me so deeply (and the song was only half of it):
Check that shit out!  Grey mournful skies, true love, reasonably skillful editing…not bad eh?  Not to mention the fact that, in my book, the old "race to stop a wedding" is second only to "race to the airport" as far as my all time favorite romantic comedy tropes go.  And, also in my book, "One Million Miles" away is second only to those diamond commercials as far as sorrowfully kickass commercial songs go!  In fact, I should probably do one of these for that diamond commercial guy one of these days…