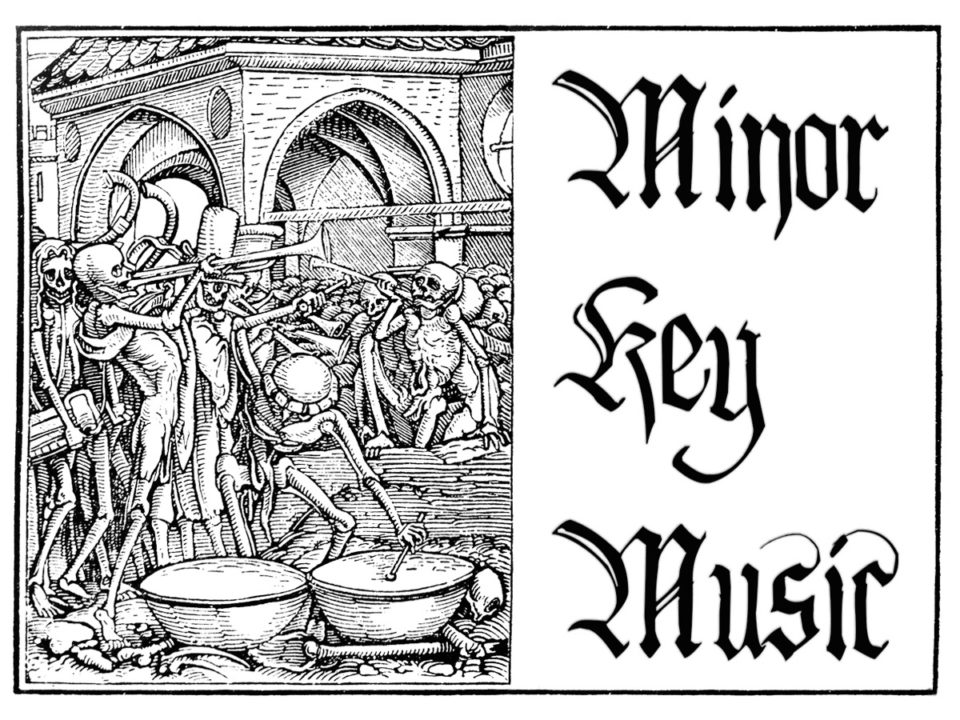 I always have to stop myself when I say I like "all kinds of music".  Because, honestly, that just isn't true, there is really only one kind of music I like.  No, not [just] Black Metal, I'm talking about music in a minor key.  I mean, I'm a pretty happy guy, but there is something about sad, sad songs that just does it for me.  I don't dislike Vivaldi's "Spring" and "Fall", but I far prefer "Summer" and "Winter" (guess which seasons he writes in a minor key).  "Satisfaction" is a fine song, but I'd rather listen to "Paint it Black" any day…you get the idea.  Basically, it don't mean a thing if it ain't got that sting [of soul crushing sorrow and sadness]
This month on Minor Key Monday I talk about a synth-pop/new-wave/one-hit-wonder bit of cheese:
Yes, I realize that this song represents a new depth for the the downward spiral that has been Minor Key Monday of late to plumb, but what the hell, I'm not going to pretend I don't like it just to save whatever shreds of musical dignity that I might have left after I covered that Britney ballad.  Besides, Minor Key Monday is a place for me to feature songs that have recently caught my ear, and today's song is yet another in a long line of "new to me" discoveries.  While watching the lazy www.collegehumor.com movie Coffee Town last week, I was immediately struck by today's song during the lazy homage to a BMX bike dancing scene from the movie Rad (if you aren't familiar, you will want to click on that).
Those opening keyboards were like a sexy alarm clock for my soul, shouting at me "you think you are better than this song but you're not!"  And then the chorus kicked in, grabbing me by the balls with its velvet glove, and at that point I knew I was going to have to feature this on MKM this week (though it was touch and go there during that unfortunate smooth rock guitar solo).
Why do I like this song so much?  Easy: minor key.  Also: dem keyboards.