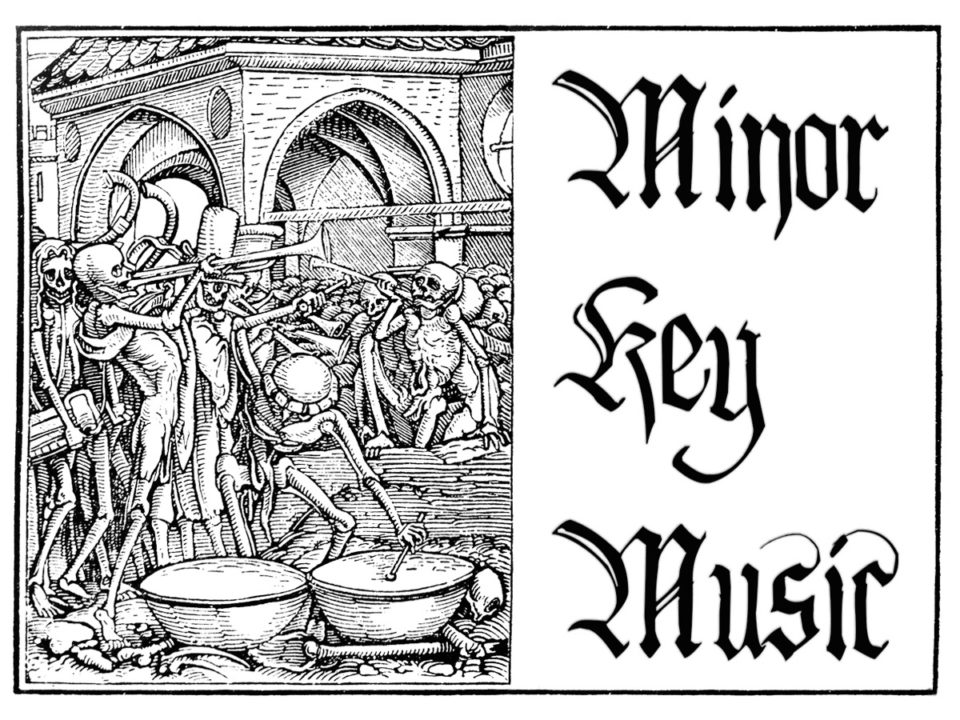 I always have to stop myself when I say I like "all kinds of music".  Because, honestly, that just isn't true, there is really only one kind of music I like.  No, not [just] Black Metal, I'm talking about music in a minor key.  I mean, I'm a pretty happy guy, but there is something about sad, sad songs that just does it for me.  I don't dislike Vivaldi's "Spring" and "Fall", but I far prefer "Summer" and "Winter" (guess which seasons he writes in a minor key).  "Satisfaction" is a fine song, but I'd rather listen to "Paint it Black" any day…you get the idea.  Basically, it don't mean a thing if it ain't got that sting [of soul crushing sorrow and sadness].
This month on Minor Key Monday I discuss one of those classic rock songs I love, but can never remember the name of:
I'd, of course, heard today's song on some classic rock station somewhere before I rediscovered it recently.  But it was my recent discovery of Hawkwind that led me back to "Ridin' the Storm Out." While listening to their rather great album Space Ritual, I came across this little gem:
I obviously loved the song, I mean, who wouldn't, it's a great one!  But something kept nagging at me, it seemed so familiar!  Cut to a year later, where that nagging feeling had never gone away because I couldn't figure out what song had ripped off Hawkwind, when, finally, a wedding band played "Ridin' the Storm Out" and, with a great "A-HA," I realized I had finally found the song I'd been looking for!
Listening to them now, I suppose R.E.O. didn't really rip off Hawkwind.  I mean, both songs have a totally awesome descending melody as the backbone to a quite simply structured song. Both songs were released in the early seventies, and then rereleased in live version that was superior to the original studio version.  And, both songs are pretty fucking epic.
I was a little disappointed to find out that the mystery song I couldn't quite remember was R.E.O. Speedwagon.  I mean, I don't really know R.E.O. at all, but they seem like they would maybe be a bit embarrassing to really get behind as a band.  But when has "embarrassing" ever stopped me on Minor Key Monday?  Besides, if likin' "Ridin' the Storm Out" is wrong…then I guess I could always have just written about that Hawkwind song.  Music snobs love Hawkwind.