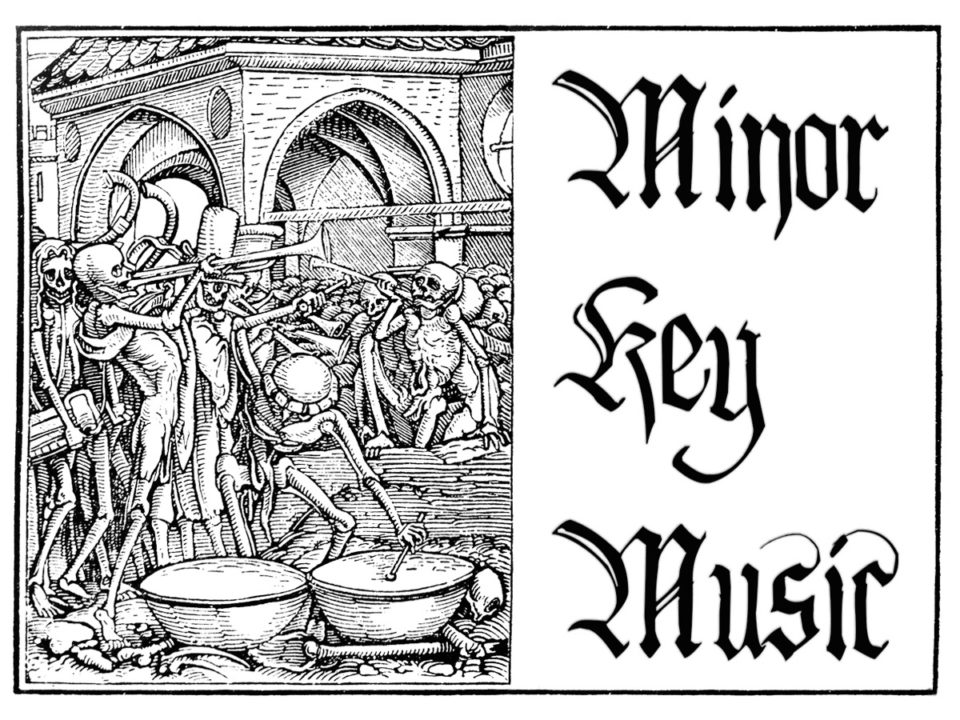 I always have to stop myself when I say I like "all kinds of music." Because, honestly, that just isn't true, there is really only one kind of music I like. No, not [just] black metal, I'm talking about music in a minor key. I mean, I'm a pretty happy guy, but there is something about sad, sad songs that just does it for me. I don't dislike Vivaldi's "Spring" and "Fall", but I far prefer "Summer" and "Winter" (guess which seasons he writes in a minor key). "Satisfaction" is a fine song, but I'd rather listen to "Paint it Black" any day…you get the idea. Basically, it don't mean a thing if it ain't got that sting [of soul crushing sorrow and sadness].
This month on Minor Key Monday I talk about my secret love of (the) Scorpions, and how, sometimes, a song doesn't have to be ALL minor key so long as it nails the chorus:
I honestly had heard very little from Scorpions (aside from their big hits, of which I grudgingly have to admit I also like quite a bit) until I randomly decided to check out Ozzy's Boneyard while in a Sirius radio equipped work vehicle recently.  Amidst a sea of middling mainstream metal I came across today's song, and as soon as the chorus kicked in for the first time I KNEW I had my Minor Key Monday song for next month.
Now, I wasn't entirely sold until that chorus hit.  This is because the verse that leads up to it, while not necessarily in a major key, sure as hell isn't in a minor key.  You might have seen this kind of thing before in other songs such as Ozzy's "Crazy Train" (which, apparently, gets played on Ozzy's Boneyard every three songs), and all those parts of classical songs that I wish would have stayed in a minor key.  I'm assuming that the chorus to "Catch Your Train" is in the relative minor key to the verse (basically they both use all the same notes, just the relative minor "key" keeps wanting to end on a white key two white keys lower than normal on a piano keyboard), but whatever key it is in, it's one of the most kick ass minor key rock choruses of all time.
I mean, like I said, I always liked the band, and the dude had some sweet vocals the way he belts out "no one but youuuu," but damn, his voice is on fire here! My top priority for the month is to learn the lyrics for the chorus in order to sing along in a high falsetto that in no way matches what the dude is doing on this song:
And you'd like to be another
A different guy and a better lover
For your love, for your life check your way.
And you like the Rock'n'Roller
A different life and Whisky Cola
But don't be low keep your own style
And catch your train!
Bottom line, this song kicks ass (as does a lot of Scorpions' 1970s work), and it's always nice to discover a hidden gem like this.  Though, seriously, what's up with the pedo cover on this album?