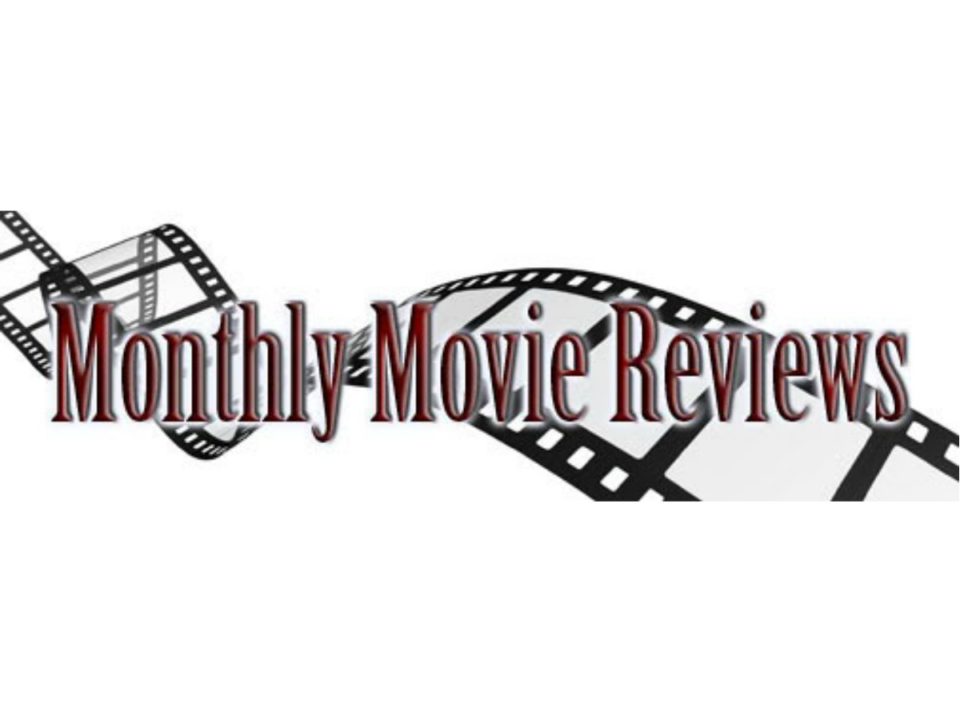 Here are some two sentence reviews of the movies I watched in April.
Stats
April 30
The Sword and the Sorcerer (1982) – Pretty weak stuff really, from the convoluted script to the nitpicky complaints about just how that three bladed sword shoots its blades out.  I guess the hero is slightly more interesting than the Clash of the Titans guy, but that's pretty faint praise.
The Fall of Sam Axe (2011) – Is it really a "movie" if it is full of commercial break cliffhangers?  Either way, amusing enough, but I've seen better episodes of Burn Notice, so it really can't be considered much of a success.
The Lady Eve (1941) – Henry Fonda's near halfwit goes up against Barbara Stanwyk's grifter and gets pwned over and over again for the length of the film.  Probably Sturges' best film (which, obviously, is saying a lot); the script positively crackles with energy.
April 24
Accepted (2006) – Not the best college humor comedy, but far from the worst.  Justin Long remains quite charming and there is enough fun to be had here that I'd even recommend it to the kind of person that in't sorry they watched Van Wilder.
Slap Shot (1977) – This is as homophobic and misogynistic as you've always heard, but honestly that's a fairly realistic portrayal of jock behavior and I suppose it isn't much different from modern male wish fulfillment fare like The Hangover.  In all, it is reasonably fun, with "The Hanson Brothers" practically stealing the show.
April 23
The Arizonian (1935) – Interesting OK Corral B-movie variant with a snappy pace and some well-mounted action scenes.  I've never been much of a Richard Dix fan, but the Doc Holiday character is pretty good.
My Darling Clementine (1946) – Superlative Ford film that doesn't put a single foot wrong.  It is episodic, doesn't care a whit for historical accuracy and is easily the best of the many versions of the OK Corral out there.
Clash of the Titans (1981) – Really not so bad as dated fantasy fare goes, some of the effects hold up rather well really.  It's just too bad the leading actor is so bland.
April 21
Berlin, Symphony of a City (1927) – Sure, it's just another city symphony film, but this is one of the good ones.  Also, this is thankfully message free unlike more modern variants on the genre like Koyaanisqatsi.
April 20
Waking Life (2001) – Linklater's talky, disorientingly-animated film needs a bit of patience and the right mood to get past the pretentiousness.  I'd never want to be on the receiving end of one of these conversations, but it is quite fascinating when watching from the outside.
April 8
Caddyshack (1980) – A rambling episodic comedy that shares the sloppy charm of its protagonists.  Ted Knight turns mugging into a good thing, Bill Murray is a riot and that "Smails kid" Spalding steals the show.
April 7
Fallen Angels (1995) – Kar-wai is really probably the only director that cad get away with this kind of explosion of style and not seem like a wannabe music video director.  I wasn't super impressed with the quirky storyline about the mute, but it hardly matters since the filmmaking is so breathlessly inventive.
April 3
Man's Favorite Sport (1964) – Hawks tries his hand at the Day/Hudson style romantic comedy (which are really just screwball variants in the first place) here with masterful results.  Lots of great stuff (you even forgive the bear on a motorcycle scene) with more than a few nods to Bringing Up Baby, including (in my only possible complaint) the "just on the wrong side of adorably batty" leading lady.