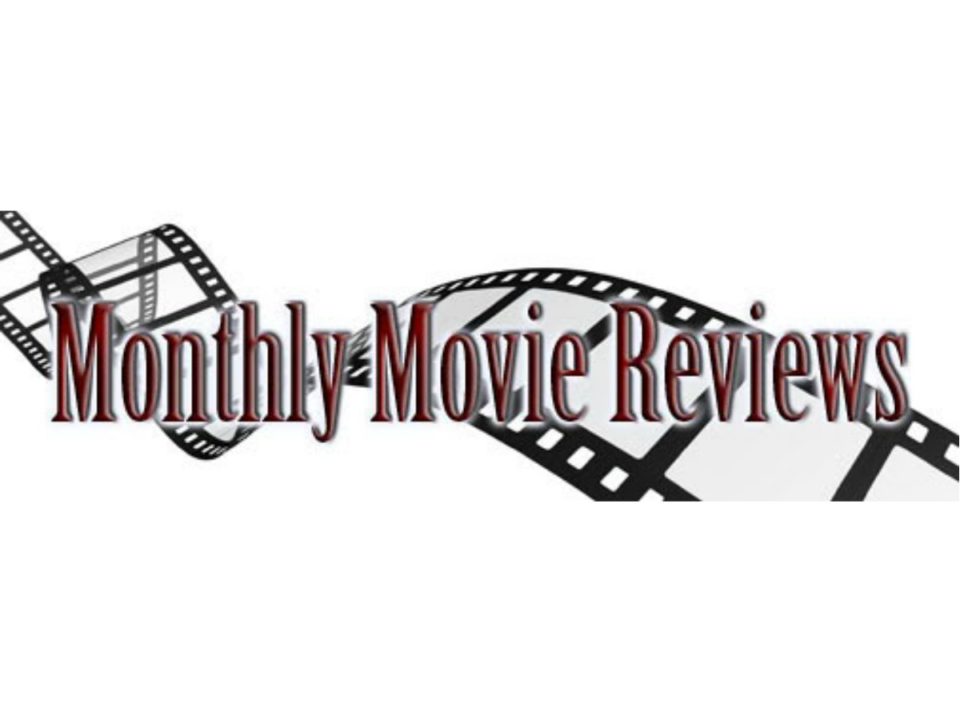 Here are some two sentence reviews of the movies I watched in December.
Stats
December 31
The White Ribbon (2009) –  This was quite a decade for Haneke, and this may just be the best film yet in his string of unsettling masterpieces as he puts his cold magnifying glass to similar (but richer) themes as were explored in Cache. It's odd to call such a brutally cruel film "restrained" and "mature", but it was undeniably that as well.
December 30
Glumov's Diary (1923) – This plays like an art student's project that took 3 wrong turns into the land of self-indulgence (which I guess it, technically, is).  Not a complete failure, but I cringe even thinking about Eisenstein excitedly explaining to his peer what the clowns symbolized.
Mother (1926) – Not quite as polished as The End of Saint Petersburg, but with plenty of striking scenes nonetheless.  I like how Pudovkin's narratives always rise above their propagandistic roots and are capable of sustaining interest on their own–something his peers are not quite as successful at.
Enthusiasm (1931) – We got Jolson singing mammy in the United States, but Vertov made sure that the first Russian foray into the sound film was quite a different beast.  It's easy to see why the Soviet montage style of filmmaking died out soon after this film as I can't imagine the general public filled up the seats for this one–which is a damn shame since this is almost as brilliant as Man with a Movie Camera.
December 29
The New World (2005) – I'm always a little wary of "extended editions" as extra footage was usually cut for a reason, but the fact that I was engrossed for the entire 3 hours after just having seen this movie a few weeks ago means they must have done something right with this one.  Probably the finest cinematic portrait of the wonder of discovery that I have ever seen–and with a great love story to boot!
December 28
The Road (2009) – "Relentlessly bleak" doesn't even begin to describe this post-apocalyptic movie, but at least it manages to handle the despair with an even hand and never really feels like it is trying to go for too cheap of a gut punch.  Still, for all its impressive craft, it remains a movie about a father trying to decide if life is so unbearable that he should just kill himself and his son to end their misery–so if that sounds like your idea of a good time then I highly recommend this one!
December 26
Let the Right One In (2008) – A great vampire film that goes beyond the usual vampire themes to explore the duality between the human need for companionship and the subconscious desire toward selfish manipulation.  The Vampire in this film, as a beast in human clothing (one of the most important tenets of the vampire genre in my opinion), has never presented a darker mirror into our own human psyches.
December 25
Rad (1986) – Ok, so this movie was as crappy as you might expect, but as a silly nostalgic trip to a land of big bangs and shitty music it is somewhat endearing too.  Some of the bike stunts are pretty good, and the lead guy even has a bit of charisma (though without the acting chops to back it up).
27 Dresses (2008) – To watch this is to be reminded of the state of the modern romantic comedy.  Cliche, by the numbers, without an original idea in its head, but with enough clever jokes, archetypical romantic elements and strong performances (from Heigel especially) that it is quite a lot of fun anyway.
It's a Wonderful Life (1946) – Capra's film about angels, do-gooding and the power of prayer defies all expectations and ends up as one of the greatest films ever made.  The secret, as I have said before, is that Capra plays it straight and presents George Bailey as a real person and not some cookie cutter ideal to live up to.
December 24
Lost in Translation (2003) – It might seem like the sillier stuff (like Bill Murray on a runaway elliptical machine) is a bit much, but those scenes quickly blend into the sweet framework of the story and manage to fit as well as every other part of this stunning film.  Each frame resonates with the loneliness of being a stranger in a strange land coupled with the melancholic happiness of finding one's soul mate 30 years too late.
December 23
Choose Me (1984) – There are some nice creative touches to the direction but the performances are a bit too "theatrical" (if that's the word I'm looking for) and the script a bit too implausible to really work.  Which was too bad as this is a movie that not only has something to say but also has an honest creative voice to say it with too.
Silent Light (2007) – It is rare to see naturalism like this in a modern film, let alone the restrained (some might call it "tedious") camerawork–I can even see the comparisons to Tarkovsky, Bresson and Dreyer (which is high praise indeed).  The only thing that really kept it out of masterpiece category for me was the ending that I feel is not incorporated nearly as well as the movie that originally did it and suspect it is more of an homage than the actual best possible ending for this film.
December 22
Adaptation (2002) – Kaufman is a smart guy, so just because his movie is based on the same premise that thousands of high school kids "discover" on their English essays each year doesn't necessarily mean it is guaranteed to end up as vapid as you would expect.  Unfortunately, he doesn't have anywhere to go with it (aside from a forced third act) and all the clever meta commentary in the world can't disguise the fact that this is a movie written by a guy who didn't have anything of import to say–if you want to watch a real movie about writer's block, go rent Barton Fink instead.
December 21
Ten (2002) – A bold cinematic experiment that mostly works because the performances meet the demands of the film (the kid especially is unsettlingly amazing).  My only complaint is that there are a few times where the attempt to provide commentary on women's rights in Iran becomes a little too obvious–which is a drawback for such a naturalistic movie.
December 20
Yi Yi (2000) – I often have a hard time really being drawn into Asian films because the culture is so different than what I am used to that I am unable to completely connect with the characters without the benefit of a common starting point.  That Yi Yi managed to overcome this without compromising its cultural setting makes it all the more impressive as a realistic portrait of an extended family and their issues over the course of a year.
Spirited Away (2001) – I was quite surprised to find that at least half of the superlative praise that has been heaped on this is actually true.  The spirit world only rarely feels like a cheap excuse to draw a bunch of bizarre creatures, and the storyline holds up far better as a complex whole than most modern animated films (and with a minimum of  the cutesy characters and one liners that plague American animated films of recent years).
Brokeback Mountain (2005) – It is easy to suspect foul play (ie, cheap manufactured "gut punch" drama) whenever a movie affects you this deeply on an emotional level, but I feel like Ang Lee by and large plays fair here.  The photography is beautiful, the 20 year narrative is handled well and the love story is one of the great portrayals of longing and doomed romance–with a truly heartbreaking performance from Ledger.
December 17
Gomorra (2008) – Very original mafia movie that is told from a couple of different bottom-up perspectives.  It definitely has a style all its own, but the fractured, frantic narrative, while breathtaking, is at times a bit perplexing, and the characters are painted with such cold brush strokes that at times it is hard to be drawn in.
December 16
Silent Light (2007) – I was kind of hoping it would stay in "Rohmer with ugly people" territory, but it is apparent by the end that the director had higher aspirations (well, you can't have higher aspirations than Rohmer, but different at least).  It is quite problematic that climax of this movie has already been done (and in my opinion should only be done once…I stay vague for fear of spoilers), but it is an undeniably unique masterpiece nonetheless.
December 15
Toy Story (1995) – It is a fun story that is sure to capture the imagination of children and adults alike.  However, it suffers from the same pitfall I see in most animated films of the past 30 years or so–it is half movie, half collection of one liners, catchphrases, and cutesy jokes for the grownups–which, as usual, makes it hard to take the whole thing seriously.
December 14
Storm over Asia (1928) – Pudovkin's editing seems less suited to this tale of wide open steppes, but there is no denying the power of the action scenes, especially the thunderous finale.  And I'd still pick him over Eisenstein any day since his narratives actually have a bit of soul to them at least.
December 13
The Lives of Others (2006) – Though it has a cruel exterior there is a sweet heart to this well-made tale of redemption.  The real trick for a film like this is to find a good middle ground between the two, and I feel like this one mostly does.
Almost Famous (2000) – A high school kid gets the best job ever in this alternately sweet and dramatic (but never cloyingly so) film.  Lots of great moments, and I finally understand why Kate Hudson is so highly thought of.
December 12
Talk to Her (2002) – Quite a complex story of love, friendship, obsession and loss.  The script is especially brilliant at weaving the myriad elements of the film into a unified whole.
December 9
The New World (2005) – A complet success both as a portrayal of the wonders of discovery in a new world and as a love story.  If the narrative lacks focus (and I'm not convinced this is the case) it is a minor quibble since "the narrative" is hardly what this film is about.
December 8
Cache (2005) – Haneke walks a dangerous path between great director and merely a provocateur, however, (unlike Trier) he seems to end up on the side of great director every time (though I haven't and don't care to see Funny Games).  The suspense is very real and the story is the most impressive Macguffin since Hitchcock–allowing Haneke to focus on the interactions and self-deceptions of his characters instead of mere plot.
December 7
Downfall (2004) – Fascinating portrait of not just Hitler's complete departure from reality, but also the extremes of denial of his entire staff as well.  The moments of compassion and lucidity from Hitler make the film that much more realistic (and terrifying) as a depiction of the all too real dangers of ultimate power in the hands of a madman.
December 6
December 4
Twilight: New Moon (2009) – The important plot element of "establishing why you care about Bella and Edward in the first place" is almost completely ignored as Edward is quickly whisked away to an eye rolling facepunch-obvious Romeo and Juliet "homage" (cheap ripoff) finale, thus making all the interim whining even more grating than you would think.  About the only parts I much care for are Bella's interactions with Jacob, and even those are riddled with some of the film's worst dialog and most ridiculous female fanservice moments.
December 3
City of God (2002) – Goodfellas comparisons will abound, but the simple thematic shift to a world of overarching poverty where everyone is helpless to the allure of crime makes this a quite different beast.  The script is a real powerhouse of narrative devices, the non-actor performances were amazing, and even the flashy editing and visual pyrotechnics don't seem too out of place in this very impressive movie.
December 1
George Washington (2000) – As a loose story built around improvised performances by nonactors, I don't feel like this really quite comes together.  As a piece of outside the box filmmaking, Gummo is far better, and as David Gordon Green films go, Pineapple Express is far better.