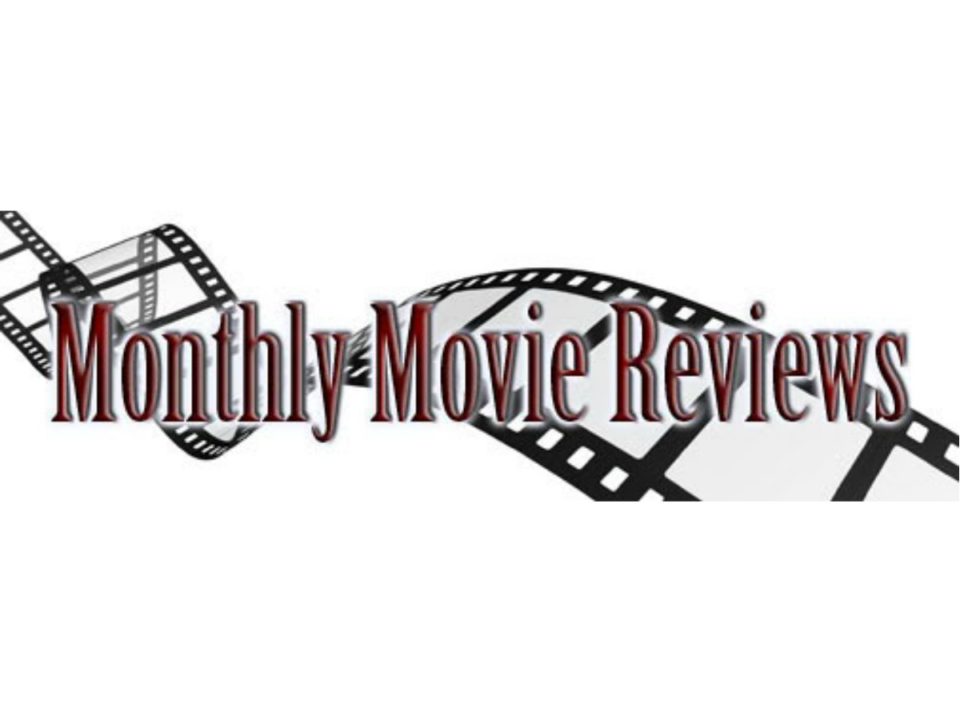 Here are some two sentence reviews of the movies I watched in January.
Stats
Movies watched – 30
Movies that were new to me – 23
Movies from my guilty pleasure bucket list watched and enjoyed – 2
Monthly Masterpieces – Wages of Fear, Blade Runner

February 27
February 26
Our Hitler (1977) – As far as the masterful way with which it treats "the Hitler problem" for Germany, it makes a complex film like Downfall seem shallow in comparison.  However, this is also 8 hours long and more pretentious than "Bach" pronounced without a hard K, which is to say,  I doubt I'll be sitting through it again any time soon.
February 23
Force of Evil (1948) – Great noir with a brutally bleak outlook and some truly virtuoso camerawork.  Really seems ahead of its time both thematically and in the way it mounts its set pieces.
February 21
Sahara (2005) – I know this got panned on its release, and there are some problems with tone (not to mention a few ridiculous plot elements…like how the Sahara was supposedly lush river farmlands 150 years ago), but damn if it isn't immensely enjoyable anyway.  Zahn is a great sidekick, the action scenes are all mounted well, and, even if McConaughey has never equaled the brilliance of his role in Dazed and Confused, he is at least a serviceable leading bimbo.
February 20
Taste of Cherry (1997) – I won't deny that Kiarostami possesses impressive filmcraft (and a way with actors), but something left me a little cold with this one–maybe just that I personally don't find a suicide storyline very interesting.  The ending also has some issues, but as I think about it more I can see some possible justifications for it.
WALL-E (2008) – Visually very impressive (though the relatively cartoonish humans seemed out of place), this is pretty well done despite a somewhat simplistic theme.  However, it shares the same problem that most other modern animated fare seems to have: the slapstick of the second half is too often meant to appeal to the instincts of juveniles, as opposed to the slapstick of someone like Chaplin (for instance) who appeals to the juvenile instinct.
February 19
The Beastmaster (1982) – Because I grew up without cable tv, I had actually never seen this before and was surprised that it wasn't as bad I as assumed it would be.  It is no Conan the Barbarian (which is itself no masterpiece despite my continual praise of it), but it is better than Red Sonja at least (which is to say, watchable)–also, I like that Charlie's Angels chick.
February 18
Sense and Sensibility (1995) – Very engaging and well done, I suspect movies like this (rather than the source material) are a lot of the reason for Jane Austin's continued popularity.  If I have a complaint it is that I don't really buy a lot of the love connections, but maybe that is part of the point.
February 17
The Blind Side (2009) – Though it is true that a homeless black boy from the inner city taken in by a rich white family will have a better chance at success in life, that doesn't make this supremely patronizing film any less infuriating.  Bullock carries the movie, but why anyone would identify with her self-righteous, ivory-tower, judgmental character (who doesn't realize the selfish root of her actions) is beyond me.
February 16
District 9 (2009)– There are flaws, most notably a few too many implausible coincidences and a rather heavy-handed portrayal of the "evil" humans (though the apartheid parable was thankfully not as strong as the reviews would have you believe).  However, those are really fairly minor gripes about a movie that is a whole hell of a lot of fun and even manages to stay interesting when it switches to "blowing shit up" mode in the second half.
February 14
The Hurt Locker (2009) – Quite well-done, it almost reminds me of a more serious Three Kings (in that it was an intelligent and suspenseful movie built around a series of entertaining set pieces).  I don't think it is all that deep, but I'm not really complaining: films don't always have to be profoundly thought provoking especially when they are as full of white knuckle suspense as this one is.
February 11
Koyaanisqatsi (1982)– Some very nice images and a cool (though overcopied) score, but the message has all the subtlety of a nitroglycerin truck in a china shop.  For movies about the intersection of technology and nature, Louisiana Story is a better bet if you would like to avoid detaching your retinas by rolling your eyes too far back in your head.
February 9
The Three Burials of Melquiades Estrada (2005) – Pretty well done, but I didn't really find myself drawn in.  Some interesting characters and situations are presented but mostly left undeveloped in favor of the less interesting "journey of redemption" storyline.
In Bruges (2008)– It's too bad that this was mostly overlooked when it came out, because the script is really very clever.  The performances are also pretty great, with Colin Farrel's childlike hitman being particularly amusing.
Gentleman's Agreement (1947) – Not only does this prefer to "tell" rather than "show", it also fails to address the problematic and potentially insulting nature of the central premise that living as another race for a month will tell you all you need to know about racism.  I understand that, like The Lost Weekend, this was ideologically ahead of its time and thus felt like it needed to lay it on thick to make the public understand its message, but that sure doesn't help it age very well.
February 8
Hoop Dreams (1994)– This epic portrait of growing up black in America (if you think that isn't the main issue, imagine how pointless it would be with white protagonists) manages to live up to the all the massive hype.  I was so drawn in to the narrative that I kept finding myself forgetting it was a documentary.
February 6
Hannah and Her Sisters (1986) – One of Woody Allen's best, this is also one of his best attempts at incorporating humor into a deadly serious movie.  The screenplay really is a marvel of interconnected stories and human insight.
February 5
Doctor Bull (1933) – Pretty weak early John Ford film, which is surprising considering it was made at the same time as the far more assured Judge Priest.  The sound track is especially bad–I had to resort to watching it with subtitles just to hear half of what they were saying.
February 4
Wages of Fear (1953)– I can't think of many movies that are more suspenseful than this one, which is perhaps Clouzot's most nihilistically cynical film (which is saying a lot).  The only complaint I have is that the white-knuckle-brilliant  final 2/3rds of the movie tends to overshadow the comparatively slow intro.
February 3
Judge Priest (1934)– Stepin Fetchit is almost as painful to watch as the finale with all the black folk singing Dixie.  Of course, that said, this is a superb movie with a great central performance from Will Rogers: corny sentimentalism has never been so poetic.
King of Kings (1961) – Though the characters are as one note as their bible counterparts, with few displaying much humanity, the narrative is thankfully free of the overbearing self-importance of most biblical epics.  What is left is still a rather engrossing movie filmed with style (a great soundtrack too).
February 2
Pépé le Moko (1936)– A french gangster movie from before they went all hardcore, thus, it is slightly different from the usual Melvilleian stuff (which wasn't necessarily a bad thing).  Also, the Algiers atmosphere (at least what I like to imagine Algiers was like back in the day) is captured with impressive effect.