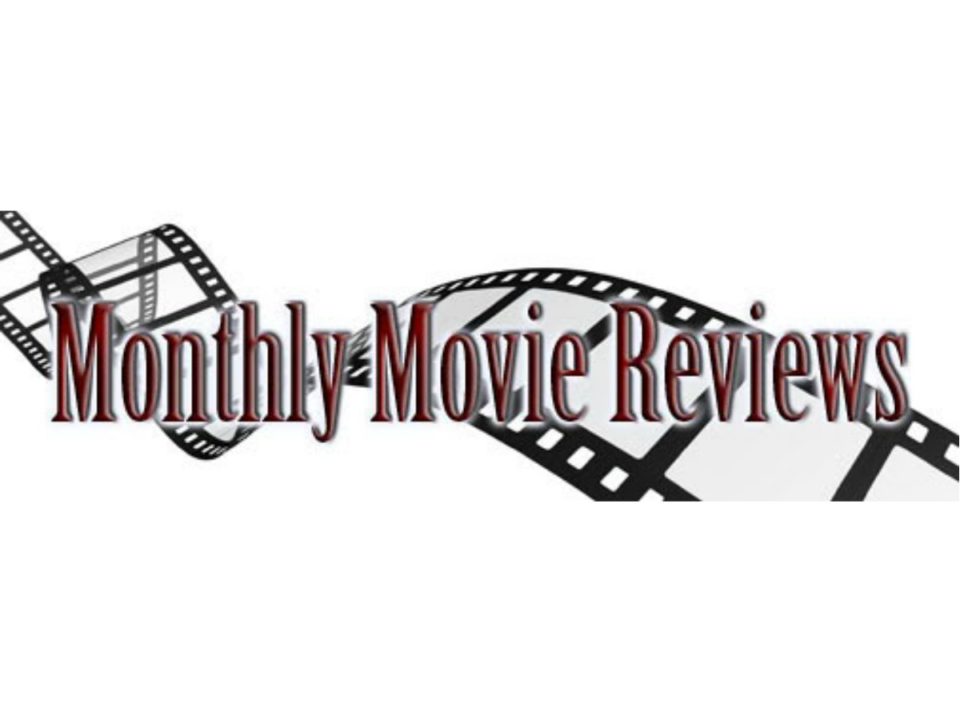 Here are some two sentence reviews of the movies I watched in July.
Stats
July 30
Lucy (2014) – There is some fun to be had in the more stylish set pieces, but overall this is so flagrantly idiotic that it is tough to maintain suspension of disbelief.  I'm not sure what else I can say other than "That's not how brains work, and no amount of copious exposition will convince me otherwise."
Dawn of the Planet of the Apes (2014) – A better movie than I expected it to be–pretty much just the tale of two warring factions in a post apocalyptic world.  That said, I found I was having a hard time getting invested in either side's cause, and I suspect this will be as quickly forgotten as the last one was.
July 28
Sherlock Holmes and the Secret Weapon (1942) – First of the Roy William Neill movies, and it is a step up from the previous Voice of Terror.  It helps having Moriarty back, but the more dynamic plot and atmospheric direction share much of the credit as well.
July 27
Thanks for Sharing (2012) – This is basically just the afterschool special version of Shame, with a rom-com tacked into the middle somewhere. Ruffallo is good as usual, but the complete lack of chemistry with Paltrow makes every one of their scenes (from the meet-cute to the beginning of the 3rd act breakup) pretty intensely awkward and uncomfortable.
July 26
In the Loop (2009) – Though the rest of the cast is great, this is, like the tv show it is based on, all about Peter Capaldi's performance.  As bleak as the cynical take on politics is, there is still some kind of feral thrill in watching Capaldi give someone a good bollocking.
July 25
Expendables 3 (2014) – More of the same from the Expendables franchise, though this one may even top the previous entries for the sheer amount of bro-moments and overall body count.  Still a pretty good time, and it is good to see Snipes back in action.
July 24
Obvious Child (2014) – The sweetest, funniest, and most charming abortion rom com of all time. The leads are great, nothing feels too heavy-handed, and the standup routines are actually really goddamn funny.
July 23
Sherlock Holmes and the Voice of Terror (1942) – The Holmes series gets updated to modern England and works just as well.  Though, the heavy-handed war-time plot brings everything down a few notches.
July 21
Minority Report (2002) – There are some cool bits of future gadgetry to be found, but ultimately this is just one long chase movie hiding inside a very fancy suit. Also, Tom Cruise's face just really makes you want to punch it for most of this film.
July 20
The Adventures of Sherlock Holmes (1939) – Second (and last) of the non-modern Sherlock Holmes films finds Moriarty showing up to distract Holmes while attempting to steal the Crown Jewels.  Stylishly filmed, and with a nicely chilling minor key flute melody throughout as well.
July 19
22 Jump Street (2014) – This got a fair amount of praise on its release, which is confusing considering the dearth of real laughs to be found here.  And all the wink wink/nudge nudge "we're making a sequel" stuff is way too obvious to come off as anything more than lowest common denominator audience-service.
The Hound of the Baskervilles (1939) – The first Rathbone Sherlock Holmes is a good film that only suffers from leaving Holmes out of the action for the middle third of the film.  When will they learn that, just like no one wants to see throwaway romantic subplots in Marx Brother's Films, and they sure as shit don't want to see them in Holmes movies.
July 17
The Life of Emile Zola (1937) – Heavy handed biopic about a self-righteous champion of the people and a trial he underwent to make himself feel good about himself.  Well made, but still just Oscar-bait bullshit at the end of the day.
July 16
Best Night Ever (2013) – Someone at a pitch somewhere described this as "a found footage Hangover except with ladies" and someone else must have thought that sounded like a great idea.  And, I can't really claim I was not entertained…I did see one of the actresses taser a mugger and then poop on his face after all.
July 15
The Right Kind of Wrong (2013) – Confusingly creepy rom com about a dude that stalks a married woman into true love with him instead of her husband.  I suppose I should give some credit to the True Blood guy for making his stalker character actually fairly likable.
July 13
This is Spinal Tap (1984) – Metalheads finally get a movie just for them, and I suppose it's only fitting it's a blisteringly funny satire of all our silliest impulses.  The improvisational nature of the jokes really pays off as this has to be one of the funniest films ever made.
July 12
The Firemen's Ball (1967) – Brilliant comedy about a Firemen's ball/raffle/beauty pageant that slowly descends into chaos.  The nice understated sense of humor really works for this very funny movie.
July 11
I Give it a Year (2013) – This plays more like a string of mostly funny ideas that someone tried to string a movie around.  Unfortunately, they are only mostly funny ideas, and the leads Are far too unlikable to carry the movie, let along make you root for them.
Maid in Manhattan (2002) – Classic modern rom com that proves J-Lo has the chops to carry a movie without breaking a sweat.  I prefer this one to The Wedding Planner mostly because it plays things a bit straighter.
July 10
D.O.A. (1950) – Excellent noir about a man trying to untangle the tangled conspiracy of who fatally poisoned him and why.  My only complaint is that the dude is kind of a shitty philanderer, but I guess we're supposed to give him a "you've been poisoned" sympathy pass on that one.
July 7
The Omen (1976) – This movie comes out far better than the tired "my child is evil" premise might make you think thanks to the freight train script that never pauses to catch its breath once.  Lots of fun stuff, the Satanic nanny is a highlight as well.
July 6
Young at Heart (1954) – Weird and largely unsuccessful attempt at combining light-hearted romantic comedy and heavy melodrama.  Day and Sinatra are game leads, but unfortunately lack in any real romantic chemistry.
July 4
Mud (2012) – Unassuming Mark Twain type story that actually seems to have some smart things to say about love, heroes, honesty, and moving on.  Mcconaughey and the child actors are great in this refreshingly pretension-free film.
July 3
Ed TV (1999) –  This is one of those rom coms that desperately wants you to believe it is a better movie–a type of hubris that is thoroughly unbecoming in this kind of film.  Still Mcconaughey's easy himbo charm carries the movie–allowing you to forgive most of its more calculated faults.