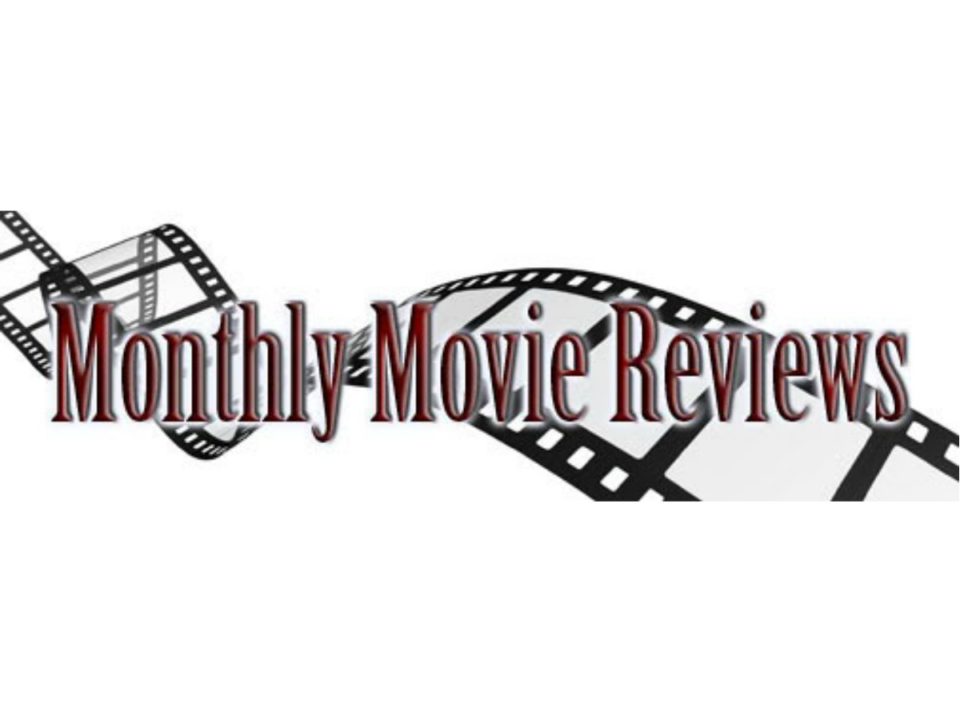 Here are some two sentence reviews of the movies I watched in June.
Stats
June 30
Pickpocket (1959) – Bresson once again manages to create a genuinely moving story from performances stylized to the point of abstraction.  He may claim this isn't a suspense film, but the act of pickpocketing being the most ballsy form of thievery that it is (and with it being filmed so well in this movie) you can't help but be on the edge of your seat for fear of the main character's incarceration at every second–great soundtrack too.
June 29
The Dark Glow of the Mountains (1985) – Amazing documentary about extreme mountain climbers that is a real eye-opener as to just how dangerous their "hobby" is.  The photography is amazing, and the film as a whole does a fantastic job of getting the viewer as close of a look at this kind of mountain climbing as any normal person is likely to get.
Ballad of the Little Soldier (1984) – Fascinating (if a bit overlong) look at the children soldiers of a Central American indian ethnic group.  I thought a more objective tone would have served the film better–the assistant director's story about how the child soldiers were just like the Hitler youth, while spot on, brought an unwelcome moralization to the narrative.
Precautions Against Fanatics (1969)– I've said it before, Germans should really stay out of "Komedy".  There are a few grand Herzogian ideas coming from the cast's monologues, but overall this attempt at humor was pretty much just plain awkward and incomprehensible.
June 28
Notting Hill (1999) – A fairy tale male wish-fulfillment story that is admittedly fairly entertaining.  It sure feels pretty calculated to push all the right buttons, but hell, I guess sometimes a well done "pop song" can be as fun as something with more artistic merit too.
June 27
10 Things I Hate About You (1999) – Smartly written and well put together, this deftly avoids every possible pitfall that might stand in the way of making a silly teenage Shakespearean adaptation.  It is also helped by the impressive screen presence of Ledger and Stiles, both of whom really shine.
June 26
How to Lose a Guy in 10 Days

(2003) – What seems like a good idea for a romantic comedy (one party wants to drive the other away, the other wants to make the first fall in love) doesn't really work since Kate Hudson acts so awful in the beginning that you can't imagine how the requisite "we love each other after all" ending could possibly happen.  Not horrible, but the general laziness and implausibility of the script take it down quite a few notches.

Scarface

(1932) – Seminal, violent and fast paced (we're talking about Howard Hawks after all) gangster film, Scarface is still pretty spectacular 80 years later.  Muni does a nice job as the brutal thug on his way up and the shootouts and chases are as exciting as they come.

His Girl Friday

(1940) – The cinematic equivalent of sensory overload: the dialogue is so fast and the plot so torturous that you almost feel exhausted when it is over.  Which is not to say it is anything less than a complete work of genius–when they say they don't make em like they used to, this is what they are talking about.
June 25
27 Dresses

(2008)– Considering the fact that they fully embrace their status as genre fare, it's not really the most insightful criticism to call rom-coms like this "formulaic and predictable."  And honestly, this one moves right along, Heigl displays her usual impeccable comic timing, and the script was pretty funny–overall one of the better ones if you are into this kind of thing.
June 24
The Last of the Mohicans

(1992) – Pretty epic old school romance/adventure with nice performances, soundtrack and photography.  The action scenes were particularly well done with some great large scale battles and smaller skirmishes.
June 22
North to Alaska

(1960) – As "fun" John Wayne movies go, McLintock(!) and Donovan's Reef are better, but this has its moments too.  Still, it is awfully silly at times (bird sounds when someone gets punched? srsly?) and makes its two hours felt.
June 19
The Ox-bow Incident

(1943) – Not really fair for me to criticize this one too much since I don't tend to enjoy movies that seem to only care about drawing attention to humanity's obvious capacity for brutality.  It is tautly constructed and well done, but not what I would call an enjoyable experience.
June 18
The Far Country

(1954) – Anthony Mann western with all the usual moral complications.  Sherriff Gannon is a fresh take on the bad guy, Brennan is great as usual, Stewart does his thing, and overall it is one of Mann's better films (though the ending felt like it laid it on a bit thick).
June 17
The Hangover

(2009) – Total male wish fulfillment fantasy…which I guess means that males wish they could get rufied and abused for three days straight in Vegas.  None of the characters are all that likeable, but the three leads do a great job, and the movie is actually quite funny.
June 16
Death Proof

(2007) – Tarantino's dialogue is way too cloyingly self aware to sustain an entire movie, but that is just what he tries to do with this one.  The film only really takes off for the two action scenes, but they are, unfortunately, too sadistically immature to really work (of course this kind of slasher stuff just isn't really my thing anyway).
June 15
The Station Agent

(2003) – Sure it's calculated to be heartwarming, but it thankfully doesn't lay it on too thick.  Lots of nice restrained scenes with only a small amount of manufactured drama.

High Sierra

(1941) – Walsh had created one of the definitive 30's gangster movies a few years earlier with The Roaring Twenties, and here he creates one of the first true "doomed gangster" (in the existentially nihilistic sense) films.  Bogart is fantastic, Walsh's direction is as crisp as ever, and all around this is one of the classics of the gangster genre.
June 14
Juno

(2007) – That cutesy dialog and cutesy music almost made me bail in the first ten minutes.  Still, I either got used to it, or they toned it down, because, the movie seemed more bearable (and even a tad insightful) by the end.
June 12
The Big Lebowski

(1998) – Tough to really evaluate when you watch it in a giant theater of superfans drunk on white russians shouting at the screen, but it was obviously still a great movie.  Rambling, hilarious and full of more quotable lines than pretty much any other movie ever, this is one of those films that just doesn't get old no matter how many times you've seen it.
June 11
Primer

(2004)– Inspiring to see how much movie can be made on such a small budget, this really makes your head hurt trying to figure it out (which isn't necessarily a bad thing).  That said, I'm not quite sure that the film is masterful enough to warrant the repeat viewings (and note-taking, diagrams, flowcharts, etc) necessary to figure out everything that goes on in the third act.
June 10
The African Queen

(1951) – This is a pretty straight ahead movie for John Huston without much of his trademark cynicism (except for the great opening "choir" scene).  Still, that isn't to say it isn't a lot of fun–even if Bogart plays kind of a goober.
June 5
Repo Man

(1984) – It's a mess, but a fun one that really builds a surreal and bizarre world for the unlikeable hero to progress through.  While probably not as meaningful as the director envisioned it, there is at least an interesting commentary on punks and "joining the man" threaded throughout the story.
June 3
Diamonds are Forever

(1971) – Sean Connery's final (official) outing as James Bond is a good one even if he is starting to look a bit old.  Just barely staying on the right side of the "too silly" line, this one is a lot of fun (and better than You Only Live Twice).
June 1
Reflections in a Golden Eye

(1967) – Utterly unique film about some very repressed people with some major issues on a military base.  Brando is brilliant as usual, but the rest of the great cast are more than capable in their own right, making this bizarre film last in your mind long after it is over.