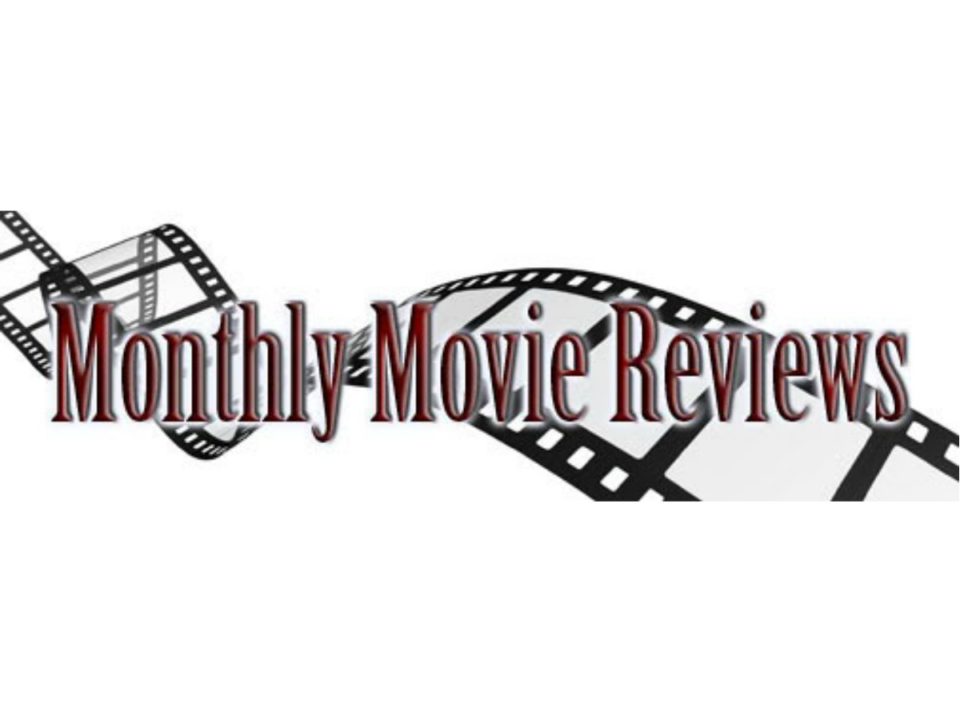 Here are some two sentence reviews of the movies I watched in March.
Stats
March 30
The Paradine Case (1947) – This film has too many flaws to really be counted a success, most notably the overbearing soundtrack and improbability of Peck's falling in love with Valli's ice queen.  Overall it is a decent courtroom melodrama with some nice camera flourishes, but sadly not even as good as something like Witness for the Prosecution.
March 27
Heathers (1988) – Though finally watching this one did not cause it to rocket to the top of my list of teen comedies (not that it can really be counted as the same kind of film as Ten Things I Hate About You and the like), I can still see the cause for all the praise.  Something about the ending/last half still feels off (and not just the compromised "upbeat" ending), but maybe that is just because I secretly wish it would be more like the films that it is skewering.
March 24
Serendipity (2001) – I knew from the ridiculous premise that this one was going to fucking suck, but, of course, because it was a rom com I watched it anyway.  Cusack is dependable as always, but there is no getting past the bullshit plot–Eric Rohmer's A Winter's Tale is the only movie to ever pull off the fate thing for me.[Original April Fool's Day review: This is a masterpiece that transcends its potential genre limitations to become a beautiful meditation on life, love and the inexorable power of fate.  Kate Beckinsale's flawless performance alongside John Cusack helps to convincingly deliver one of the great screen romances of all time–Eric Rohmer's A Winter's Tale has nothing on this one!]
March 22
Fever Pitch (2005) –  A decent rom com hurt by the simple fact that Jimmy Fallon is a playing a fucking idiot–of course sports obsession is the premise, so maybe I can't complain.  Also, the more I see of her, the more I think Barrymore's career is carried more by her screen presence and natural charm than any kind of acting ability.
March 19
Better off Dead (1985) – I should have known to avoid a film directed by someone called "Savage Steve Holland" and this mess of amateur hour fantasy comedy sequences had me closer to bailing on a movie than I had been in a long time.  I will say that the bizarre mood becomes slightly less grating by the end (I can even begin to understand the fans of this film), but that doesn't change the fact that I still rather fucking hated it.
March 17
This is Spinal Tap (1984) – Legendary metal "mockumentary" proves what the silent film comedians already knew: that a healthy dose of improvisation creates much funnier comedies.  Almost every segment is a classic of heavy metal humor–also, check out the commentary (done in character by the band) for plenty of extra laughs.
March 15
The Wickerman (1973) – This isn't quite as campy and silly as I remembered, which is a good thing.  Still not a story of great depth, but some amusingly anti-Christian sentiments along with a fair amount of "tatties" are to be found here if that sounds like your kind of thing.
March 13
Cabin in the Sky (1943) – I've always been fascinated by the Faust legend (live it up, get forgiven in the end), and this brilliantly directed film (Minelli crafting a debut equal to John Huston's) is one of my favorite versions.  Full of great performance and musical numbers throughout, especially the Busby Berkeley directed Shine sequence.
Touchez Pas au Grisbi (1954) – In addition to being an incredibly detailed examination of the mechanisms and inner workings of the mythical land of the gangster, this is also a quite gripping story of a bunch of old dudes saddling up and kicking ass one last time.  Cool, exciting, funny and all around brilliant, this is one of the true crime film masterpieces.
March 9
Waltzes from Vienna (1934) – Though this is an "ok" story of 19th century shenanigans, it is probably the worst Hitchcock movie I've seen yet.  Even the creative flourishes feel more like flailing than a master's touch.
March 8
Sixteen Candles (1984) – Despite some uncomfortable racism, homophobia, and date rape, this is still one of the great teen movies.  Half the credit goes towards the intelligent, believable script; the other half of the credit goes towards Molly Ringwald's facial expression of shocked teenage horror as she endures one angsty trial after another.
March 3
League of Gentlemen (1960) – One of the great heist films, and a nice bridge between the bleak nihilistic fare of the 50s and the more lighthearted farces of the 60s.  The two heist set pieces are superb, and, most importantly, the comedy bits are played straight which helps sell the whole thing much more realistically.
March 2
Trouble with Harry (1955) – Really pretty interesting experiment with a lighthearted misanthropic murder romp, even if it is ultimately a failure.  The comedy elements never really reach a level of realism sufficient to achieve suspension of disbelief.