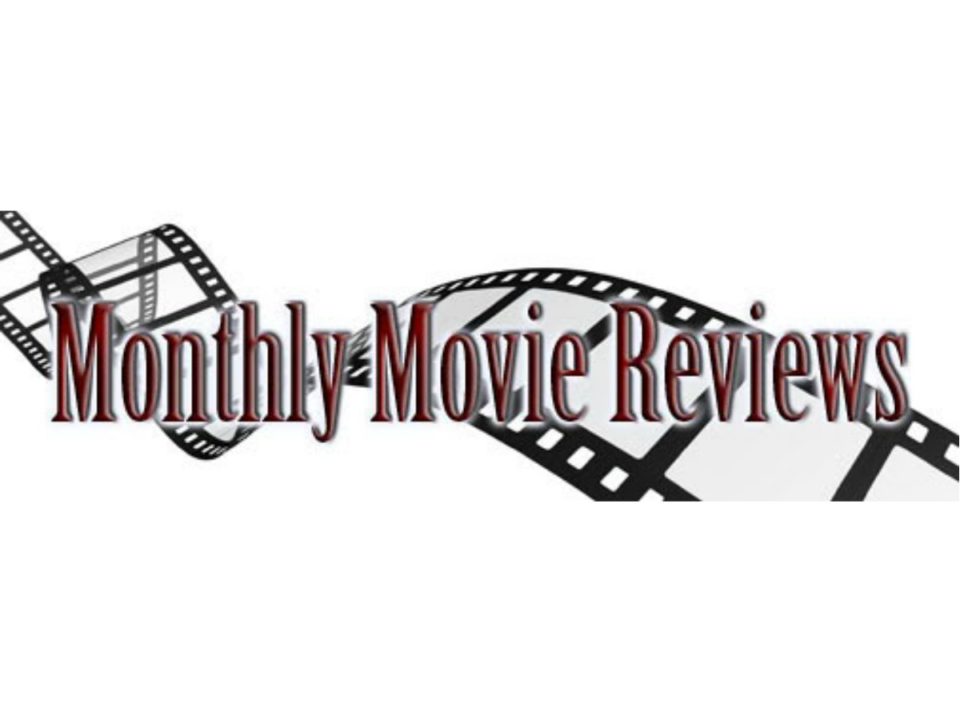 Here are some two sentence reviews of the movies I watched in May.
Stats
Movies watched – 19
Movies that were new to me – 18
80s teen comedies – 2
Monthly Masterpieces – none
May 31
Vixen (1968) – The editing isn't quite as insane as in Beyond the Valley of the Dolls, but you can tell it is getting there.  For a B Movie pseudo softcore porn this is actually made with quite a bit of style–I guess there is a reason Russ Meyer is sometimes so highly thought of.
Supervixens (1975) – More of the same from Meyer (by which I mean, mostly, tits) and still filmed with a lot more style than the material deserves.  Other than that, there isn't a lot to recommend this one–the ending especially grows tiresome.
May 30
Can't Buy Me Love (1987) – This seems to be pretty highly thought of as a piece of 80s fluff, but the whole tone (and especially the ending) just feels a little too pat.  The leads are appealing at least, but John Hughes on his worst day could do a lot better than this.
May 25
Pakeezah (1972) –  My first Bollywood film, and once I got past the low budget and almost campy level of drama, I really quite enjoyed it. Pakeezah has an almost mythological feel to it, and the overly dramatic tone works quite well for it–it's also nice seeing a musical set to traditional Indian music.
May 22
Drunken Angel (1948) – Very well done Japanese film that is stylistically a nice combination of Hollywood and Asian cinema.  If it wasn't for the typical Kurosawa moralizing tone it would be even better.
May 17
A Slight Case of Murder (1938) – Pretty agreeable farce about a group of cons having trouble adapting to the straight life.  I want to say it isn't as funny and doesn't quite accelerate into as madcap of a finale as something like Bringing up Baby, but most films tend to suffer in comparison to Hawks' work, so I suppose I really can't complain.
May 16
Iron Man 2 (2010) – The Avenger's stuff feels shoehorned in, and the second half is kind of a mess structure-wise.  Still, you don't come to this movie to see a masterpiece, and as far as Downey being amusing between a few cool robot fights, you'll find this movie delivers.
May  15
Iron Man (2008) – Aside from some suspiciously jingoistic scenes in Afghanistan, there really isn't a lot to complain about with this big budget superhero movie.  Downey pulls off the difficult task of portraying a "lovable dick" with aplomb (as usual), which leaves a lot of cute jokes and badass robot battles as icing on the cake.
May 14
Robin Hood (2010) – This movie is really quite good once you realize that this isn't a story about the Robin Hood we all know and love (despite the rather misleading title…), but is instead a solid historical action movie with great cinematography and acting.  The convoluted plot even holds together well enough, though by the time they shoehorn in the Magna Carta stuff it does start to bulge at the seams a bit.
May 12
Van Wilder 2: The Rise of Taj (2006) – I watch a lot of movies, and I can't think of many that are bigger wastes of my time than this one–even Still Waiting was better.  You would think ripping off Revenge of the Nerds would make a more redeemable movie than this one, but it is all just too lazy and stupid to even be worth it for the topless scenes.
May 11
Loves of a Blonde (1965) – This movie isn't as much of an uproarious farce as Fireman's Ball, but it isn't trying to be.  It is still very funny in its laid back way (with some very well mounted gag sequences)–another great early film from Forman.
May 10
The Man Who Came to Dinner (1942) – The titular "man" is one of the most horrifying assholes ever seen on screen, but you'll end up wanting to cut him some slack as he indulges the inner misanthrope hiding within us all.  Pretty cynical stuff, with a lot of really sparkling dialog and a nice performance from Betty Davis as about the only redeemable character in the whole menagerie.
May 8
Some Kind of Wonderful (1987) –  The love triangle is pretty lopsided which made the ending seem a little off.  Still, it is another superior story of teen angst from Hughes and team and is definitely worth watching.
Date Night (2010) – The script is as lazy as the trailer suggests, but it is also actually quite funny in many parts as well.  Really pretty entertaining overall; it even picks up a bit of steam for the second half.
May 7
The Invisible Man (1933) – Whale knocks another one out of the park here with his signature blend of humor, horror and a generous helping of atmosphere.  The effects are especially impressive, I don't think I was able to see the attached strings once!
May 6
The Little Foxes (1941) – Really pretty great film about the cynical machinations of a family of leeches in the old South.  The icing on the cake is Bette Davis proving once again that no one can play a better bitch than her.
May 4
Young and Innocent (1937) – If you've seen much Hitchcock, you won't find many surprises here in yet another wrong man on the run story.  It might not be his best British film, but there is still a lot going for it and I found it to be quite a lot of fun.
My Fair Lady (1964) – At least with Pygmalion there seems to be more of a commentary on a world where a fairly irredeemable dick like professor Henry Higgins can get the girl.  All My Fair Lady seems to have to say is that sometimes women just need to fetch the slippers and like it.
May 1
Romeo + Juliet (1996) – Even though it is probably a bit too flashy, it is hard not to be impressed by the energy and daring of the filmmaking–the production design especially is such a complete success that the only recent film I can think of that might rival it would be Bladerunner.  It's just too bad it is stuck with the cliche story and that dialog (which works about as well as any recited Shakespeare I guess).