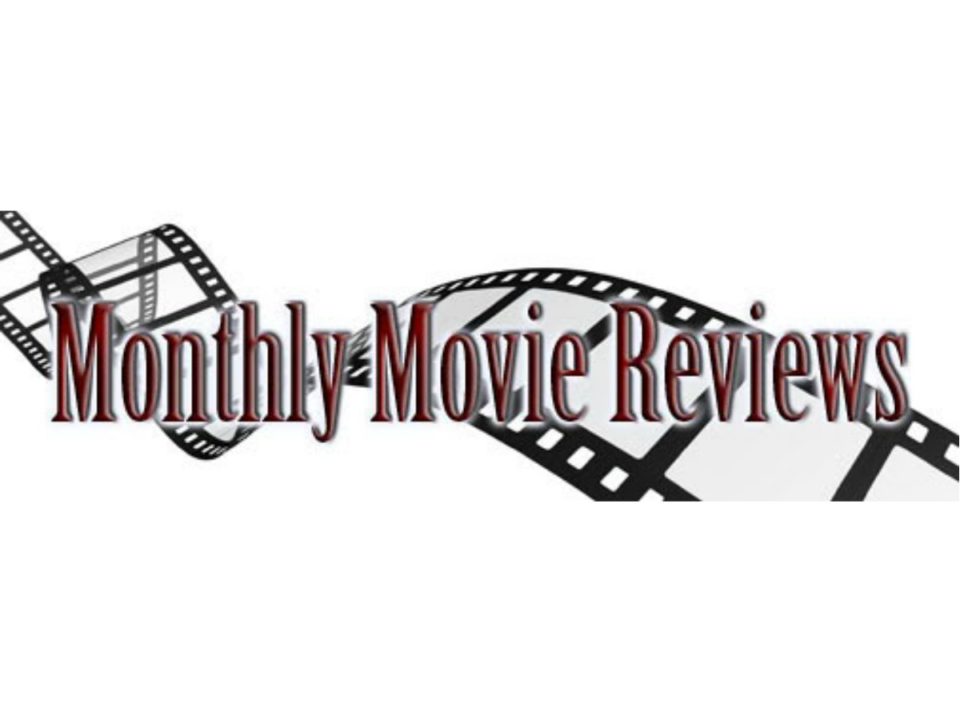 Here are some two sentence reviews of the movies I watched in September.
Stats
September 30
Triumph of the Will (1935) – Upon deeper reflection, aside from the mythic spectacle and imagery of the Third Reich's production design, this isn't all that convincing as a pure propaganda piece.  Still, you gotta hand it to Reifenstahl, I don't think anyone else could make a movie that was 2 hours of speeches and marching and make it as utterly engrossing as she did.
September 29
The Verdict (1982) – A good old-fashioned courtroom drama full of the usual surprise witnesses and "how can a jury forget what they've heard" moments.  It is good fun, but it kind of has the stink of a "Very Important Performance" vehicle for Newman.
Man Push Cart (2005) – Quite well done, this really makes you feel the day to day loneliness and struggle to make ends meet as a foreigner in the biggest city in America.  However, I wasn't completely drawn in for some reason, probably because the indie subject matter held very little interest for me.
September 28
She's All That (1999) – Never having seen Freddy Prinz Jr. in a film before, I was amazed that Paul Walker ends up seeming to exude charisma and screen presence in comparison.  The insipid leading man aside, this a slight cut above most of its ilk–though the story is pretty recycled, even for a teen romantic comedy.
Welcome to the Dollhouse (1995) – About as brutal of a portrait of the horrors of junior high as has ever been committed to film.  Still, impressive stuff (despite a script that wanders a bit in the final act) and I did appreciate it not going too far (ala the end of Fat Girl) with some of the more unpleasant parts of the script.
September 26
Un Flic (1972) – Melville's last film is built around two set piece robberies as Delon's thoroughly unlikeable cop chases Crenna's marginally more sympathetic criminal around Paris.  The in between stuff is stripped down to the bone leaving a "policier" that is more a fascinating abstract collection of the archetypes than actual plot.
The Asphalt Jungle (1950) – The cops are evil, the doublecrossers pathetic and the criminal hooligans the heroes in Huston's twisted vision of doomed gangsters trying to pull one last job.  This may be Huston's best movie–which should tell you all you need to know about how superlative this film is.
September 23
The River (1938) – This narration-heavy portrait of the Mississippi has some nice river shots and creative touches as it tries to deliver its "river conservation" message.  However, the borderline pompous narration at times feels like it is trying a bit too hard.
Power and the Land (1940) – Ivens has a very nice visual style that serves this propagandistic documentary quite well.  The heavy-handed approach kind of reminds me (in a good way) of some of those Soviet films about the farmers getting a tractor.
September 21
The Girl Who Played With Fire (2009) – The central story is less tightly structured than the first one, though the more focused beginning and ending make them about equal narrative-wise.  Any hopes for a less rape heavy plot are banished pretty quickly as I have come to realize that these movies are going to be all about evil men who hate women–which prompts the question as to whether or not a film full of rape scenes and lesbian softcore is really the best way to present the subject.
September 18
Big Jake (1971) – Wayne is getting on in years in this one, but his timeless appeal singlehandedly makes what would otherwise be a very average western quite a fun romp.  He's made better movies (and plenty of them), but it's still the Duke, and unless we're talking about that Ghengis Khan one, that's all you need to know.
September 17
Target for Tonight (1941) – The Royal Air Force takes time out from holding off the German menace to make a movie going over every facet of a bombing run in great detail. It really is pretty cool if you are a WW2 buff; the non-actor performances really aren't bad either (and give a nice authenticity to the whole thing).
Despicable Me (2010) – The premise of cute kids melting a curmudgeon's heart is as old as the hills but still pretty fun.  Unfortunately this is yet another modern animated film that tries to be hip for the adults and cloyingly juvenile for the kids and ends up losing me in the process.
Machete (2010) – After the train wreck of a script that was Planet Terror, this at least fulfills the most basic requirements of story and quality that I expect from a big dumb action movie.  The dialog is maybe too cute in places and the attempts at political commentary are a bit rich amidst the stereotyping, but overall there is a decent amount of amusement to be had here.
September 16
Granton Trawler (1934) – Quick document of a fishing boat heading out and catching some fish.  Watching the fishing is interesting, but the real draw is the beautiful camerawork on board the Trawler in the choppy seas.
Night Mail (1936) – Very informative documentary about the huge task of delivering England's Mail.  It isn't my favorite documentary of all time, but it is still a fascinating look behind the scenes of something that one rarely thinks about.
Industrial Britain (1933) – Flaherty's focus on hand crafted artistry seems out of place in a documentary that is supposed to be about "industrial" Britain.  Still both sets of images (craftsmen and the factories) are beautifully filmed and compelling in their own right.
September 15
Scott Pilgrim VS. the World (2010) – I think the biggest problem with this film is that the basic premise is pretty shallow and contrived and thus it makes me suspect that all the flash was just flash.  Of course this also isn't giving enough credit to just how entertaining this extremely enjoyable piece of fluff is.
September 14
Bells from the Deep (1995) – Really fantastic Herzog documentary full of fascinating images of superstition in Russia.  Such is the power of the images that you will find yourself not really caring what is fabricated and what isn't.
September 13
Le Boucher (1970) – Masterfully constructed "serial killer movie that isn't a serial killer movie" that displays a surprising warmth from Chabrol.  The focus is on the relationship of the two main characters, and even Rohmer couldn't have done it better (well, maybe he could, but it would be close).
September 11
Romancing the Stone (1984) – Very entertaining adventure story that follows the fish out of water playbook to good effect.  There are some silly bits and it is no great masterpiece, but it delivers exactly what you want it to, and thus, must be counted a success.
September 10
Punisher: War Zone (2008) – Though this thankfully eschews the hour long setup of the Punisher losing his family from the last movie before the killings start, this is otherwise pretty fucking stupid.  Stevenson makes a decent Punisher, but almost everything else in this film is straight to video amateur hour punctuated by ridiculous (and, I suppose, occasionally amusing) violence.
The Expendables (2010) – You know you are in trouble when you catch yourself marveling at the acting prowess of Jason Statham more than once in comparison to his costars.  Of course the film's real flaw is the wretched script that serves as a constant source of painful embarrassment between some admittedly pretty well done action sequences.
State and Main (2000) –  There is a lot to like about this screwballish story of a film production, but the theatrical dialog seems a little too cute for its own good.  Still, it is worth watching, and not just because Julia Stiles is in it.
September 9
September 7
Black Hawk Down (2001) – About as visceral as they come for war films, once this gets going, the 2 hour long fire fight never lets up (and, crucially, never gets boring).  There is a bit of a dubious ra-ra undercurrent to the killing of faceless black enemies for the spectator's enjoyment, but I think overall the film plays fair and doesn't have an agenda other than to show a thrilling real life "few standing against many" situation.
September 6
Hondo (1953) –  Wayne gives a nice understated performance (as he plays the stuff from which men are made) in this very satisfying Western that puts few feet wrong.  Hell, if you want the truth, I even like it better than Shane.
Pride and Prejudice (1995) – Mostly excellent casting (though a few of the minor characters are a bit broad) in this very faithful (and yet, at 5 hours, still engrossing) adaptation.  It also does a great job of realistically depicting the slow turnaround in the feelings of the two leads (perhaps because, with 5 hours to play with, it is able to take its time).
Pride and Prejudice (2005) – Parts of this version feel a bit rushed/crammed in and I wonder how clear things would be were I not familiar with the book.  Still, it is a handsomely filmed movie that, to my delight, focuses a bit more on the romance side of the story…though it still apparently can't move away from the hallowed text enough to work an actual kiss into the proceedings.
September 3
Hud (1963) – The great cinematography and cast (including Newman in a magnificent performance as a villain so charismatic you catch yourself rooting for him half the time anyway) are just a few reasons to like this excellent film.  Still, the uniformly fine performances aren't quite enough to completely hide the slight stink of pretension.
The Ghostwriter (2010) –  A really masterfully done slow burn thriller that is about as close as we are likely to get to Hitchcock this day and age.  If I have a complaint it is that the big reveal didn't really seem all that shocking and I just ended up wishing it had all added up to just a little be more (or that the MacGuffin would have been more compelling).
Hard Luck (1921) –  The plot is perfunctory, even for a short silent comedy, but the gags are really quite clever.  Nothing really special compared to Keaton's best work, just a lot of things that will make you giggle (including one of my favorites, a hilarious version of the old "necktie mustache" trick).
September 2
The Man with the Movie Camera (1929) – Vertov really pulls out all the stops with this "city symphony" as he runs the gamut from stop motion to slow motion in his chronicle of a day in the life of a Soviet city.  The energy on display is enough for ten movies and, impressively, Vertov has the artistic genius to assemble it all into something even greater than its parts.