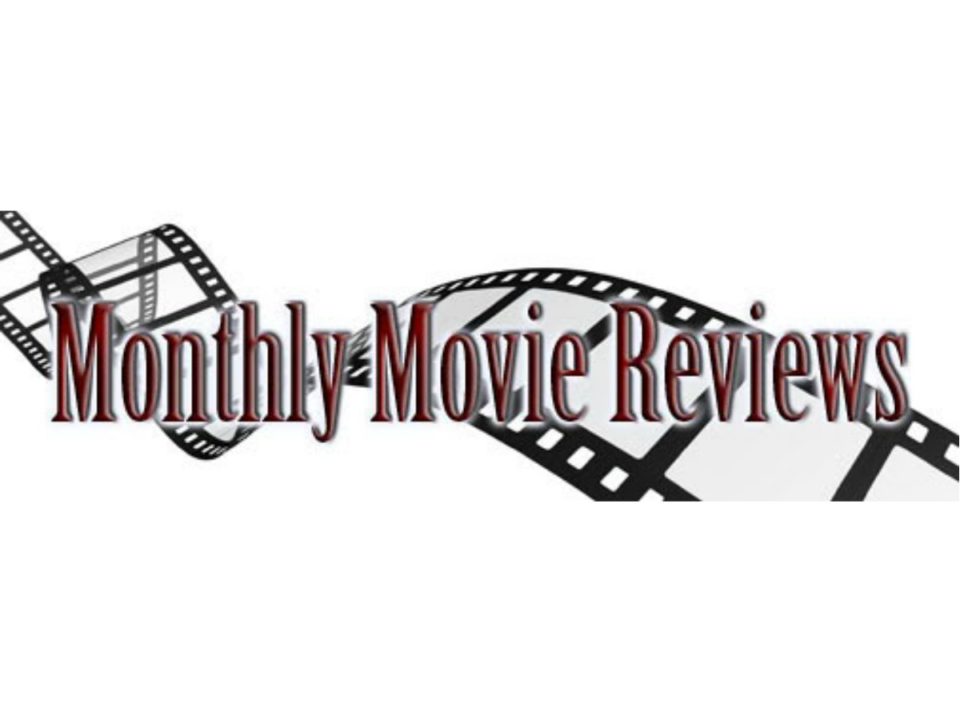 Here are some two sentence reviews of the movies I watched in September.
Stats
Movies watched – 22
Movies that were new to me – 14
Percent of The Big Sleep understood after 15th time watching it. – 83%
Monthly Masterpieces – M, The Big Sleep, Beware of a Holy Whore
September 30
Contagion (2011) – A disease breaks out and the world attempts to deal with it in this multi-narrative film from Soderbergh.  Which, if that sounds totally fascinating to you, by all means go see it, but don't expect much beyond that.
September 29
Bronson (2008) – Tom Hardy really gives a compelling performance in this story of Britain's most violent criminal.  The artsy narration segments between the very well done set pieces are a bit of a turn-off, but this is still a fascinating film about a semi-fascinating character.
September 28
You've Got Mail (1998) – Decent update of The Shop Around the Corner, even if it is a bit heavy on the sap.  The final act is a bit suspect however–where the guy discovers everything and then plays mind games with the woman until they fall in love.
September 27
The Devil Wears Prada (2006) –  Streep is very good, Hathaway is very spunky, but I can't help but be disgusted by the whole premise.  I'm fairly certain we are supposed to come away and kind of like the time Hathaway spent working with Streep, which makes me suspect the creators of this film are pretty severe masochists (or, at the very least, pretty spineless).
September 26
The Lady From Shanghai (1947) – A rather flawed film (and I'm not just talking about the blond hair and that accent) that makes you think it might just be a masterpiece anyway.  It is full of lots of great weirdness and a few of Welles' best set pieces (including the jaw dropping fun house finale!)
September 25
M (1931) – More of a procedural than a real movie (there really isn't much of a main character), this is the first film that really enabled Lang to move beyond the bloated and overlong silent epics he had been so famous for in the 20s.
Scarlet Street (1945) – A very mean spirited woman and her meaner boyfriend pull a Blue Angel on Robinson's helpless artist.  It has all the usual Lang style obsession with guilt, paranoia and suicide throughout, and, like the rest of his sound work, it is also quite brilliant.
September 24
Drive (2011) – Brilliant "contract driving" film in the style of Le Samourai or Walter Hill's Driver.  It is a slow paced exercise in cold noir style punctuated by brief bursts of incredible violence and car chases (not to mention the completely enthralling synthpop soundtrack).
September 23
Killer Elite (2011) –  Supposedly a "true story" which only means that there is a bunch of confusing exposition between the usual Statham fight set pieces.  It might make more sense on repeat viewings, but it sure as hell isn't worth watching twice to find out.
Columbiana (2011) –  This has a bunch of idiotic exposition between some reasonably well done Saldana assassin set pieces.  Unfortunately, like most modern action movies, it is a rather soulless affair that will be forgotten soon after its release.
September 19
The Big Sleep (1946) –  Utterly incomprehensible private eye film that almost plays like an abstract vision of an archetypal private eye wandering through a world constructed with dream logic and hot chicks.  That it is such an unqualified masterpiece as well has always astounded me considering how lost I get trying to follow the plot even halfway through the film.
September 16
It's Complicated (2009) – Everyone loves him, but Alex Baldwin's acting is a bit too close to mugging for my tastes.  Streep on the other hand is great, and there are enough well done bits to round out the family sap and Steve Martin's pathetic "nice guy" character.
September 13
Something Borrowed (2011) – This is the story of a guy stringing some girl along for so long that by the end (or even the first third) of the movie you don't want either of them to get together–him because he's a dick, her because she's so spineless.  Jim from The Office, doing a slightly more catty version of his shtick is fairly amusing at least, but not enough to save this film from itself.
September 12
The Killers (1946) – Excellent noir film that tells the story of Lancaster's dumb lug in flashback.  Highlights are the great opening and a nice early "one take" heist, but the rest of the film is pretty brilliant as well.
September 11
Send Me No Flowers (1964) – The clever script (with touches of dark comedy) makes this easily the best (and funniest) of the 3 Day/Hudson films.  You still have to get past some over-emphatic soundtrack cues, but if these kinds of movies are your thing, you can't go wrong with this one.
Pillow Talk (1959) – The 1960s look their most "1960ish" in the Doris Day screwball comedies, and this, one that starts the cycle, is no exception.  The love story is a little off since Rock acts like a huge dick and then changes his mind and Doris is supposed to just fall in love with him, but everything else is right on the button.
September 10
Return to Me (2000) – I always think I don't like Minnie Driver until I see her in a movie and am won over by the natural intelligence that hides behind all her characters.  Wildly sappy in places, this actually works fairly well based mostly on her charisma alone.
13 Assassins (2010) – Very well done samurai bloodbath that is essentially a remake of 7 Samurai despite whatever the movie it is actually remaking might have been about.  Of course, for all its nice touches, the final 60 minute bloodbath (after the slow burn of the first half) ends up becoming rather tiresome.
September 5
Our Idiot Brother (2011) – I have to hand it to Paul Rudd's likability–anyone else in the lead role and I would have immediately called their character irredeemably idiotic.  The supporting actors are unfortunately pretty one dimensional, but it is still an enjoyable (and intermittently funny) film.
Beware of a Holy Whore (1971) – Immediately following his production of Whity, Fassbinder made a film that told the story of making Whity (with various members of his commune playing each other).  I want to call this the greatest film about making a film ever, but that would sell it short since it is about far more than that.
September 3
Buchanan Rides Alone (1958) – This Scott/Boetticher Western reminds me a lot of Decision at Sundown–in that it is a preposterous story somehow saved by Scott's square jaw.  It moves right along, and has a lot of good stuff, but it is sorely missing the snap of a good Burt Kennedy script.
September 2
The Woman in the Window (1944) – A meek man gets caught up with a woman out of his league which begins a downward spiral that gets quite dark indeed before it is all over.  I want to say the ending ruins it, but given the nightmarish quality of the film, maybe it works better than I think.