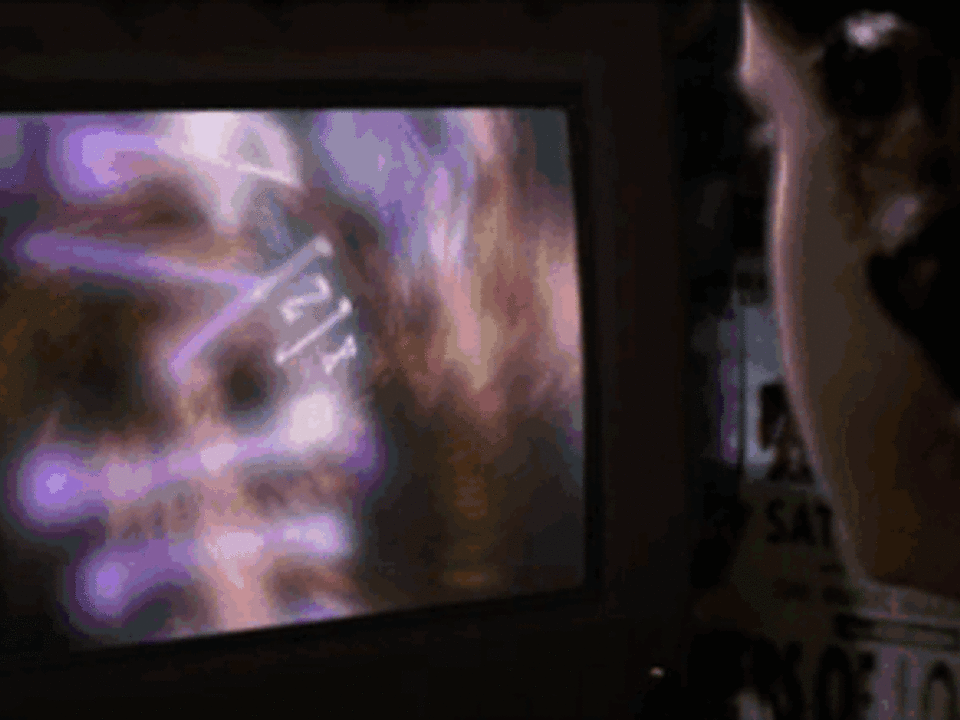 It's been over a year, but once again, www.isleyunruh.com was shut down due to internet maleficence. This time I was not shut down due to my own, alleged, forays into the high seas of copyright piracy, rather, I was shut down due to a far more insidious threat. That's right, in a story that could have been ripped straight from today's headlines, this time, my shit got totally HACKED, yo!
Some time in the nether hours of Friday, December 12th, a man known only as D@nger Kh4n (not, I believe, his Christian name) infiltrated the deepest levels of What is Best in Life security.  Who knows, maybe my password of "god" was not secure enough to prevent a total site hijacking!  Thus, for the next 4 days, I just had to sit there and let the following happen to my beloved site:
Thankfully, these Cyb3r Sw0rd fellows were the kinder, gentler hacker types.  Here is a photo taken of them deep in their hacking lair:
Because they were kinder, gentler hacker types, they thankfully only defaced my website.  Rather than harm, Cyb3r Sw0rd is in the business of making their power felt.  And feel it I did, every single late 1990s animated pixel was a dagger straight to the heart of www.isleyunruh.com:
And, though they were kinder, gentler hackers, they were also master trolls:
Seriously, that is some advanced trolling right there.  Level over 9000 if that meme is still a thing.  Honestly, that whole copyright notice at the bottom was the thing that made me just shake my head and admire the brilliance of these Cyb3r Sw0rd guys throughout the whole ordeal. It was like some kind of really nerdy version of Stockholm Syndrome combined with a healthy does of "troll envy."
Still, identifying with my troll captors aside, this aggression was not going to stand, man.  Minor Key Monday and Mid-month Metal Masterpiece deadlines were on the line!  It was time to Sherlock this shit and hack the hackers!
I started my hacking by googling "Cyb3r Sw0rd," which led me to Cyb3r Sw0rd's facebook page.  Not bad for a n00b, eh Cyb3r Sw0rd?  (In case everyone hasn't figured it out by now, this entire post is just a plea to be recruited into Cyb3r Sw0rd's army of hackers myself!)
As my investigation mounted, I was able to eventually unearth a rare photo of D@nger Kh4n himself (click for the large version):
Cyberpunks are apparently AKA "metalheads"…or at least they raid the same wardrobes.  Just sayin' Cyb3rsword–I've already got the clothes!
My quarry almost within reach, I redoubled my efforts!  After minutes of hard work doing more hacking on google, I found the following video, which showed D@nger Kh4n in the act of some serious hacking himself. I hope that there will be no retaliation from the hacker community for revealing the hacking secrets I am about to show you:
At this point, perhaps because he sensed I was closing in on him, or, perhaps because my buddy Chris finally found the file making my webpage redirect to the Cyb3r Sw0rd front page, What is Best in Life was finally returned, shaken up, but otherwise unharmed [edit: it was way fucking harmed…but WiBiL was eventually made whole again].  MKM and MmMM were late, but it was nothing a little wordpress hacking of my own wasn't able to take care of:
What do you say Cyb3r Sw0rd? Do I have what it takes??  Though, if I must be completely honest in this application, I'll admit, I don't have a handle yet…