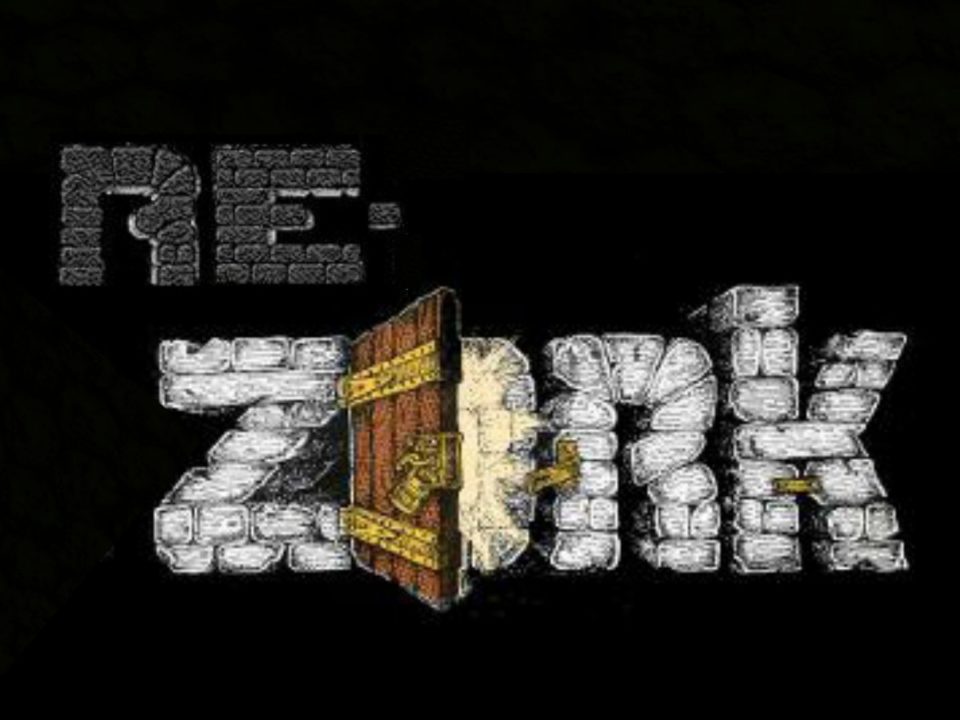 In the early days of computing, before Graphical User Interfaces were commonplace, nerds still needed games to play on their primitive computers. Thus the text based interactive fiction game was born. While the Zork series wasn't the very first instance of such a game, it was unquestionably the first success in interactive fiction, and phrases like "It is pitch black. You are likely to be eaten by a grue." remain popular throughout the internet to this day. If you are curious, you can play the original game here:
PLAY ZORK I: The Great Underground Empire
Anyway, in the nostalgic spirit of such games, I now pit my friends, via G-chat, against an interactive fiction AI played by, none other than, myself. For our tenth installment, we have a married couple, Alicia and Brady trying their hands. Alicia loves Halloween more than anything, and Brady likes Halloween a lot too, thus, it was obvious this would have to be a Halloween-focused tale. I initially figured I would do my usual switcheroo troll where I end up making it a Christmas story or something, but then decided to just play it straight and do a classic "old dark house" set up–which also happens to be both the set up and the title of my favorite Halloween movie. Having no other plans aside from the opening set up, I figured I'd just see where the story took us…and was NOT disappointed in the ridiculousness that ensued. Given that Brady and Alicia both passionately fight the good fight RE: the current state of our country, I was very pleased that I could somehow make a story about them taking down a Nazi linked Russian troll operation (along with a bunch of other silly shit) that was even semi-logically coherent. I wasn't able to work in any Bitcoin jokes, but Brady has a PowerPoint he'd love to show you if you are interested.
Also, in a Re-Zork first, I went ahead and put together a little playlist of the songs Alicia sings as she desperately tries to avoid all the forced poop jokes:
So, how long will they survive before either dying a gruesome death or rage quitting due to me starting up that old fight about the time Brady tried to wear sunglasses in a haunted house? Read on to find out!
RE-ZORK X: Alicia and Brady's Halloween Hitler-hunt
Copyright (c) 1981 WiBiL, Inc. All rights reserved.
Re-Zork is a registered trademark of WiBiL, Inc.
Revision 890 / Serial number 840726
Middle of nowhere – Rain-swept country road
The two of you have driven through the night right into the middle of one of the worst storms you've ever seen. Alicia, you are not normally the kind of person to pick up hitchhikers, especially not after what that fortune teller at the county fair told you all those years ago, but Brady's travelling salesman seemed innocent enough with his easy smile and suitcase full of vacuum cleaner bag samples. And, truth be told, neither of you felt like being alone on a night as DARK and STORMY as this one.
Unfortunately, since picking Brady up, one wrong turn led to another until you both have become completely and hopelessly lost. The gas tank has been on empty for the last 10 miles, and, as the car finally sputters to a stop in a washed out section of the road, rain lashing down in sheets on all sides, you both realize that neither of your phones has any cell reception in this desolate place.
A brilliant flash of lightning immediately followed by a deafening crack of thunder interrupts your ominous thoughts, revealing an OLD, DARK house about a hundred yards off the road to (what, for your current purposes, you might as well assume is) the north.
There is an exit to the "north." There are also exits to the "east," "south," and "west" if you consider "wandering off into the darkness in the middle of a rainstorm" to count as an exit.
Brady> I SAY: "THAT HOUSE LOOKS LIKE IT NEEDS A GOOD VACUUMING"
Alicia, you roll your eyes thinking "again with the fucking vacuuming." It's been nothing but vacuum cleaner bag talk ever since you picked this guy up!
Alicia> I GRAB A VACUUM BAG, PUT IT OVER MY HEAD AND START WALKING NORTH WHILE HUMMING "THERE'S A LIGHT OVER AT THE FRANKENSTEIN PLACE" FROM ROCKY HORROR PICTURE SHOW
Brady, do you want to follow Alicia? She has definitely NOT paid for that vacuum bag sample yet.
Brady> I SCRAMBLE AFTER ALICIA MUTTERING ABOUT WET VACUUM BAGS
The two of you dash through the rain, trying your best to avoid puddles of unusual size on the way up the treacherous path to the front door.
Old Dark House – Front Door
The house looms over you, very OLD and very DARK. You raise your hands to knock when the door suddenly swings open of its own accord. Quite spookily I might add.

There is an exit to the north. There is also a very wet, very out of gas car to the south.
Alicia> INVENTORY – DO WE HAVE A FLASHLIGHT?
You are not sure what Brady has in that suitcase of his (aside from an ungodly amount of vacuum cleaner bags), but, doing a quick mental check-in of your own personal stores, you see that you have, along with your out of service cell phone, the following items:
Your grandmother's locket, still locked after all these years.

Your trusty swiss army knife.

The three "death" tarot cards that fortune teller improbably dealt to you at the county fair.

A copy of Tobin's Spirit Guide, recently checked out from your local library.

A two pound bag of salt to help with the farm's slug problem.

$40,000 cash in a money belt around your waist.
Brady> INVENTORY
Brady, you notice Alicia patting herself down and mentally checking off each bulge in her pockets. You figure you may as well pat down your own pocket bulges. You have (along with your out of service cell phone):
(1) pack Bubble gum.

Your salesman suitcase full of vacuum bags, but not so many that you can just go giving out free samples to be used as makeshift rain hats without so much as a please and thank you.

A wide variety of moonshine samples concealed in the false bottom of your suitcase.

A pair of steel toed "door-stopper" boots.

(1) pair sunglasses.

Your trusty harmonica.

A well oiled 9mm Mauser Luger gun with a salt blue metal finish and checkered walnut grips that you took off that hobo when shit went south during the full moon about a month ago.
Alicia> I ENTER THE HOUSE
Just like that?
Brady> I PUT ON MY SUNGLASSES AND FOLLOW ALICIA
Huh, not even phased by that spooky door opening bit…the stones on you two!
Alicia> I SING: "HE WEARS HIS SUNGLASSES AT NIGHT. . SO HE CAN, SO HE CAN SEE NOTHING"
For all their impracticality, you have to admit that Brady looks pretty damn cool in those sunglasses. Perhaps you've got it made with the guy in the shades?
Either way, the two of you enter the house like a couple of bosses.
Old Dark House – Main Foyer
Alicia, you see an ancient room covered in cobwebs and with at least half a century of ancient detritus strewn about the floor–Brady was right, this place COULD use a good vacuuming. Cabinets full of strange curiosities line the walls, while all manner of candles flicker in the storm winds that surge behind you through the open door. A strange figure in a white lab coat with hair sticking out every which way stands in the middle of the room and begins to glide towards you as you enter.

Brady, you see nothing because you are wearing sunglasses at night like a fucking asshole. But you look super cool at least. Maybe your eyes just need to get used to the lighting.

There is a large stairwell to the north. There are doors to the east and the west. There are also probably like secret doors and stuff too, you know how these Old Dark Houses™ work.
Alicia> I QUICKLY POUR A RING OF SALT AND SAY: "THIS ISN'T MY FIRST SUPERNATURAL RODEO. HAIL AND WELL MET GHOST . . .. SCIENTIST"
The old man stares in horror at you pouring salt on his his priceless Prussian rug, smuggled out of Berchtesgaden at no small cost. "Egad's woman, I JUST had that dry cleaned! Boom Boom! Bring the vacuum cleaner!"

You hear a moan from the top of the staircase that sounds like "yes master" only much moanier than either of you would have said it.
Brady> I TAKE OFF MY SUNGLASSES AND LOOK EARNESTLY AT THE OLD MAN. I SAY: "SIR, MY NAME IS BRADY, AND MY ASSISTANT ALICIA HERE WAS JUST HELPING ME DEMONSTRATE AN INCREDIBLE NEW TECHNOLOGY. MAY I INTRODUCE YOU TO THE GROOVER, AN AUTONOMOUS ROBOTIC VACUUM THAT WILL ABSOLUTELY CHANGE YOUR LIFE?"
With an agility that seems almost…supernatural…for his years, the old man dismounts his skateboard with a SICK tail scraping power slide. "Ah, a man of science like myself! Well met Brady, I am Dr. 9, an explorer of the unknown just like yourself! I was once considered one of the greatest scientific minds in the world, though, in our current times, my skills have become rather…out of fashion. In times like these so many have turned their backs on our noble profession. Now it's all salt circles and climate change denial," he says, looking askance at Alicia, who is now standing rather awkwardly in the middle of her once impressive fortress of salt.

"By all means, let us see this wondrous automaton! Though, if I may be so bold, I fail to see where you might be hiding this technological marvel in your meager suitcase–but you would have a better idea of your inventory than I!"
Dr. 9's razor sharp scientific mind appears to have called your bluff.
Brady> I SAY: "YOUR KEEN SKILLS OF OBSERVATION ARE MOST RESPECTED, SIR. I INDEED DO NOT HAVE A GROOVER WITH ME AT THIS TIME, MY PROTOTYPE WAS STOLEN BY A HOBO THIS LAST FULL MOON. BUT I DID MANAGE TO PROCURE THIS LOVELY LUGER IN AN INADVERTENT EXCHANGE. NEVERTHELESS, I WOULD BE HAPPY TO EXPLAIN, IN AS MUCH DETAIL AS YOU WOULD LIKE, THIS WONDROUS AUTOMATON, AS YOU PUT IT."
At the sight of your tone deaf brandishing of an antique Nazi gun (especially in this climate!), you swear you notice Dr. 9's eyes briefly light up "Was ist das…er…what is this, a FIREARM? In my house?? Please put it away mien…er…my friend!"
Brady> I SAY: "YES OF COURSE. I ONLY HAD A FEELING YOU MIGHT APPRECIATE IT. NOW, GUNS AND VACUUMS ASIDE, I MUST ADMIT THAT WE HAVE IMPOSED UPON YOU TONIGHT BECAUSE OUR CAR IS STRANDED NOT FAR FROM HERE. MIGHT YOU BE ABLE TO HELP US, SIR? I THINK I COULD ARRANGE A HEFTY DISCOUNT ON A GROOVER IN RETURN."
Dr. 9 looks at Alicia suspiciously. "And you…witch? Can I expect you to shower the rest of my humble abode with superstitious prophylactics?"

Alicia> I SAY: "I APPRECIATE YOUR KIND COMPLIMENT! IT IS RARE TO BE RECOGNIZED FOR SUCH FEMININE POWERS OF THE DIVINE. I WILL RESTRAIN MY PROPHYLACTICS AS APPROPRIATE, AS ONE WOULD RESTRAIN ONE'S . . . NATIONAL HERITAGE.
Dr. 9's wizened eyes brighten and then narrow as he susses out the meaning of your "heritage" remark. "Mein got, everone's a "Nazi" these days if you don't agree with them… Still, I suppose I can't have you catching your death…outside. Please, come…inside. If you will excuse me, I must fetch something from the basement to make your stay a bit more…comfortable. If you will wait here, Boom Boom will show you to your rooms until I return. BOOM BOOM, where are you with the vacuum cleaner?!"

The frenzied moaning from the top of the stairs picks up in both power and pitch if not in proximity–this "fetch the vacuum cleaner" task appears to be getting the better of Boom Boom. Meanwhile Dr. 9 jumps on his skateboard and glides (in an almost supernatural way) to the staircase where he proceeds to do a PITTED rail grind all the way down the bannister into the darkness of the basement.

You are momentarily alone in the old, dark foyer.


Alicia> I INVESTIGATE THE CABINETS.
With Dr. 9 out of the room, Boom Boom still struggling with the vacuum cleaner issue, and Brady staring ruefully at the wet vacuum cleaner bag that you used as an ineffectual rain shield, you turn your attention to those uncommonly alluring cabinets.

Brushing aside the priceless relics, multi-headed taxidermied animals, and other items of little interest to you, you get down to brass tacks. Or, in this case, fine silver carpentry nails delicately hammered into what appears to be genuine Kentucky Yellowwood. These cabinets are masterpieces of both carpentry and taste. The one you are currently investigating also appears to have a false bottom under the main shelf.
Alicia> WITH THE DEFTNESS OF FINGERS WELL PRACTICED FROM POTION MAKING, I PRY AT THE FALSE BOTTOM.
You run your hand deftly across the sensuously mitered corners of the cabinet, depressing the hidden button with a gentle flick of your finger. The cabinet almost vibrates in response to your tender, yet urgent touch–your appreciation for this marvel of woodworking artisanship growing by the second.
The false bottom slides away revealing what has to be the filthiest collection of underground hentai DVDs you have ever seen, and you know from underground hentai DVDs. Titles like "Demon Earhole Penetration 14," and "Cyst-sac of Ass-Juice" assault your eyes–breaking you from your reverie, and killing the mood faster and more thoroughly than a cabinet made of warped pine boards that were obviously only measured once.
This appears to be a "well-used" collection. I'd advise at least using a protective vacuum cleaner bag over your hand if you are going to try to thumb through them…
Alicia> EWWWWWWW
Yeah, seriously, EVEN considering their abysmal reputations, Nazi scientists' tastes in underground hentai are fucking deplorable.
Alicia> I QUICKLY CLOSE THE FALSE BOTTOM WHILE HIDING DRY HEAVES. I SAY: "NOTHING TO SEE HERE. LET'S GO SEE IF BOOM BOOM NEEDS SOME OF YOUR ADVANCED SKILLS AT SUCKING AND BLOWING, BRADY." I HEAD TOWARDS THE VACUUM STRUGGLING NOISE.
Brady, it was too quick to tell, but it looked like that might have been the Demon Earhole Penetration sequel that your collection is missing. Either way, there is pretty much no way you are going to be able to open that drawer again without having to answer some seriously awkward questions as to your intent, so, it's probably best to follow Alicia.

Old Dark House – Top of Stairs

As the two of you arrive at the top of the stairs, which terminate in a long upper floor hallway, Brady's man-style explanation about how, "while vacuum cleaners suck, they most certainly do not blow…" trails off into stunned silence.

A huge monstrosity of a man looms before you. His misshapen body is so badly deformed it is as if he has been assembled from spare parts…and not the good stuff either. Of course, the stitches that zigzag back and forth across his exposed greyish skin are most likely the result of a recent accident rather than anything produced by the more nefarious realms of science. The monster's unnatural limbs are currently jerking and twitching in a grotesque dance with a vacuum cleaner that looks like a child's toy in his giant gnarled fingers. Something appears to be stuck in the hose as Boom Boom points frantically at the opening moaning "Boom Boom!" "Boom Boom!" over the screaming of the overworked motor.

Alicia, you notice (with no small amount of satisfaction) that, like all wet/dry vacuums, this one has a switch that can be set to "suck" or "blow." It is, apparently, currently set to "suck."
There is an exit to the the south. The exit to the north is blocked by Boom Boom.
Brady> I NOTICE ALICIA'S SMUG LOOK AND FOLLOW HER GAZE TO THE SUCK/BLOW SWITCH. I SAY: "WELL OBVIOUSLY I WAS NOT TALKING ABOUT WET/DRY VACUUMS." I FLIP THE SWITCH.
You attempt to outdo her smug look with your own smug look after pointing out that wet-dry vacuums totally don't count. Unfortunately, your smug look becomes much less smug when you are sprayed with a RIDICULOUS amount of feces from the now blowing instead of sucking vacuum hose.

You realize, too late, that Boom Boom was not pointing at the hose and saying "Boom Boom," he was, rather, pointing and saying "I make boom boom." A subtle, yet important, distinction.

You know how most people smell normal on the outside but their poop from the inside smells not so good? Well, Boom Boom smells horrible on the outside, so, you do the math on the olfactory state of his "boom boom."
Brady> I SAY: "OHHHH MYYYY GOODDDDD. BOOOOM BOOOOOOOOOM!" I LOOK FOR A BATHROOM IN WHICH TO CLEAN UP.
Boom Boom points at the floor and says "yessss Boom Boom's boooooom boooom!" while clapping delightedly (or at least doing a rough approximation of delighted clapping with those ham hocks he is using for hands) at your liberation of his boom boom. Contentedly, he "plops" down on the floor to do some finger painting.

You look around; there is a long hallway with doors on either side before you. It looks like the 3rd door on the right has a sign that says "BOOM BOOM ROOM", written out in some kind of crude finger-painted style. You figure it's a 50/50 shot as to whether this is the bathroom or not.
Brady> ENTER "BOOM BOOM ROOM"
Feeling confident you have sussed out Boom Boom's code for "Bathroom," you head down the hall.
Old Dark House – First Floor – Boom Boom Room
Welp, true to the signage, this room is full of boom boom–the poop kind. Boom Boom has an unnervingly large collection of excrement in here, some of these dumps obviously going back quite a while based on the dates under each fecal trophy. You try to push your way in to look for a sink, but both the smell and a large unlabeled pile in front of the door quite effectively block your entrance.

You do notice, through a smeared, shit-splattered window on the far wall, that the rainstorm appears to be clearing up. The moon is even beginning to peek out from where it was hidden beneath a cloud. It looks quite full.
Alicia>WHILE DRY HEAVING FROM THE SMELL, I RUN DOWNSTAIRS AND TRY THE FRONT DOOR, AS MUCH TO GET AWAY FROM THE ASSAULT ON MY NOSE AS TO FIND SOMETHING INTERESTING.
At the sight of Brady willingly trying to enter a room that was obviously just going to be full of more stupid poop jokes, you say a quick mental "noooooope, I'm out" and head back down the stairs.

Old Dark House – Main Foyer

Unable to look at the beautifully constructed cabinet in the same way (now that you know the horrors it conceals), you bolt towards the door, desperate to get out of this scatological shit show and into the assuredly slasher-esque delights of the Old Dark Forest surrounding Old Dark House.

As you reach for the front door, you discover, to your horror, that it is locked. A familiar, German accented voice from the basement of the house calls out "Brady? Alicia? I'll be right up mein fruende!"

There are exits to the east and west…and to the north if you want to go down those stairs. There's no way you are going back up those stairs.
Brady>I EXIT THE BOOM BOOM ROOM WHILE SIGHING. I ASK BOOM BOOM WHERE THE DOCTOR'S BOOM BOOM ROOM IS.
Old Dark House – Top of Stairs
Boom Boom whimpers at the mention of Dr. 9 and points to the door at the far end of the hall.

The vacuum powered shitblast is starting to dry on your face. You are really regretting being shamed into taking off those sweet-ass sunglasses, as they would have helped prevent what is definitely going to be the mother of all cases of pink-eye.
Brady>THANKS, ISLEY AI, BUT I HAD ALREADY THOUGHT OF THAT. WHEN WILL AI'S LEARN THAT NO ONE LIKES A KNOW-IT-ALL?
I would threaten further humiliation for insulting this simulation's AI, but there is really nowhere to go but up after getting Frankenstein shit-blasted in the face, so I suppose I'll have to let that pass.

You do feel a strange, primal tingling in the hairs on the back of your neck. Odd…
Alicia>I HEAD TO THE EAST DOOR OF THE MAIN FOYER AND TRY IT.
Based on the clanking and grinding of gears drifting up from the basement, you fail to see how whatever Dr. 9 is doing down there will in any way make your stay "more comfortable." Thus, you dash to the east door and throw it open. The room is quite dark, do you want to enter?
Alicia>ENTER DARK ROOM.
Singing (as is your wont):
Fear of the dark,
Fear of the dark,
I have a constant fear that something's always near…
…you enter the room.
Old Dark House – Main Floor – Dark Room
Your excellent choice of song appears to have been prophetic. Dozens of glowing eyes stare back at you from out of the darkness.
The only exit, that you can see, is behind you.
Brady>I PUT ON MY SUNGLASSES AND HEAD FOR THE DOOR AT THE END OF THE HALL. I SLOWLY OPEN THE DOOR AND PEEK IN, WISHING I HAD MY GROOVER.
You put your sunglasses back on, you'll be damned if you are going to let societal mores dictate when and where you can wear your sunglasses.

You bump into the wall a few times as you make your way down the hall in complete, sunglass-induced darkness, but eventually you make it to the far end and open the door.

As your eyes finally become accustomed to your new, dark reality, you see that the room is almost completely full of what appear to be yard signs. Each has a single word printed on it, from the door you can make out: OBEY, CONSUME, REPRODUCE, and CONFORM. Weird.
You feel oddly turned on while looking at the REPRODUCE sign–a low growl building from deep within your throat that feels like the start of, of all things, a howl.

Alicia>I REACH AROUND TO FEEL FOR A LIGHT SWITCH, ALWAYS KEEPING MY EYES ON THE EYES. I SHOUT: "BRADY?!? GET DOWN HERE DUDE!"
You reach out, finding a shelf containing what feels like a row of dolls. However, as you go to "reach around" the first doll and feel along the wall, its tiny hands grab your wrist and you feel tiny teeth sink into the exposed flesh of your forearm. You hear the pattering of many tiny feet, approaching you from all sides!

Brady, from far away, over the sounds of the blood rushing to your increasingly fuzzy ears, you hear Alicia call out your name. Maybe she wants to apologize for trashing your sweet-ass sunglasses?
Brady> TRYING TO IGNORE THE RUSHING BLOOD AND CONCERNING HAIR GROWTH I RUN TOWARD ALICIA'S SCREAMS. I YELL: "THANKS SO SO MUCH BOOM BOOM! IT'S BEEN GREAT" AS I PASS HIM.
Brady, you bound as quickly as you can towards Alicia, finding running on all fours to be more efficient that your usual bipedal tomfoolery.

As you pass Boom Boom, you give him a warm pat on the back as you politely explain how all of his past excretory transgressions are forgiven.

Alicia, you hear a terrifying howling and the sound of rending flesh from the top of the stairs.
Alicia>TORN BETWEEN TOO MUCH FLESHY BUSINESS, I DECIDE TO GO TOWARDS THE SOUND OF RIPPING FLESH AND AWAY FROM MY OWN RIPPING FLESH. BUT FIRST I DO A QUICK SHAKE AND DROP KICK THAT LIL MOFO WHILE HUMMING UNDER MY BREATH "THERE'S A SHEWOLF IN YOUR CLOSET, OPEN UP AND LET HER FREE." SINGING IS A COPING MECHANISM, AND I'VE HEARD RUMORS ABOUT SHAKIRA'S RECENT POSSIBLE NAZI MERCHANDISE–I FIGURE MAYBE IT'LL ENDEAR ME TO THE MAD DOCTOR UNTIL WE CAN ESCAPE.
While being attacked by a room full of dolls is horrifying, these little fuckers can, what, bench press like 5 pounds…MAX? You drop kick that weak-ass doll into the swarm of approaching eyes, and bolt out of the room.

Old Dark House – Main Foyer
You see an enormous wolf bounding down the stairs 5 at a time, its furry face completely covered in dried feces. With an eye roll you see that the wolf is wearing sunglasses, INDOORS. In the Wolf's bloody right hand is what appears to be one of Boom Boom's enormous arms, still moving and attempting to get a grip on the wolf's neck.

From the basement, you hear the sound of something very large making its way up the stairs. Each step shakes the entire house as, over the sound of tortured metal and grinding gears, a strange (and surprisingly expressive) robotic voice answers your Shakira "dog whistle" with German-accented furor: "There's a she-wolf in the closet/Let it out so it can breathe!"
Brady, you see Alicia run out of a side door and into the main foyer, arms over her head. Perhaps she wants a high five? From the basement, you hear someone singing Shakira–the quality of the song reminding you how much you wish Shakira would have stuck with electropop.
Brady> LIKE IT'S A WOLF-WHISTLE, I RUN TOWARD THE GERMAN-ACCENTED SHAKIRA. THE IDEA OF HIGH-FIVING WHO EVER IS SINGING IT WITH THIS BLOODY ARM I'M HOLDING ENTERS MY CONSCIOUSNESS.
You run towards the stairs, anxious for an opportunity for a sweet high five. Suddenly you are thrown backwards as, with a great splintering of the floor boards all around it, a gigantic bipedal (you note, with a roll of your eyes) machine, forces its way out of the basement stairwell. It is dressed quite smartly (if you count red arm-bands as "smart dressing"). Pistons and gears cover its carapace, while each arm has what appear to be authentic WWII era anti-tank guns mounted over their mechanical fingers. At the center of the automaton is a brain in a jar, pierced on all sides by electrodes and wires. Someone appears to have smeared a tiny mustache upon the jar with some kind of brownish finger paint.

The robot towers over you, rotating its eye sensors in your direction. A thick German accented robotic voice says "who DARES stand against our new 1000-year REIC…" Breaking off mid-sentence, as its sensors detect your shit-encrusted face, it says: "Oh Jesus dude, even *I* know that blackface is totally NOT acceptable, come on man…"
Alicia> I RUN UP AND GRAB A HANDFUL OF VACUUM BAGS OUT OF THE CASE WHILE SHOUTING "DISTRACT HIM!" I RUN BACK INTO THE HORRIFIC DOLL ROOM AND FILL THE BAGS WITH WILD DOLLS.
While the Hitler-bot is busy sharing a teachable moment with the prone Werewolf-Brady, you dash over and root through his briefcase (where it was, um…still clutched in one of his paws I guess).

Filling your hands with more free vacuum bag samples, you dash into the doll room and start stuffing the bags with what you come to realize are cheaply made Russian American Girl Doll knock offs. Excuse me, demonically possessed cheaply made Russian American Girl Doll knock offs.

This plan seems so crazy it just might…actually, no, this just seems kind of crazy.
Brady> COMING BACK TO MY SENSES A BIT, I OFFER THE GOOD DOCTOR MY COMPLIMENTS ON HIS LOVELY AUTOMATON AND A TOAST OF THE BEST OF MY MOONSHINE AS A TOKEN OF APPRECIATION.
As you look at Dr. 9 through your sunglasses, you realize that he no longer looks like an old man, but rather is some kind of disgusting be-tentacled alien monster. Well, I guess that explains the hentai collection. You prepare to offer him a glass of your "best" moonshine…the stuff you usually use to clean your luger. If this doesn't stop Dr. 9, nothing will.

Alicia, you see Brady jump up and charge Dr. 9 (still looking like a mean old man on a skateboard to you), howling in rage, and brandishing his suitcase over his head in one paw.

Dr. 9 jumps behind the Hitler-bot shouting "Destroy them!"

The Hitler-bot slowly brings one ridiculously long 88mm Pak43 to bear on Brady, taking out half of the east wall with one swipe (the foyer being far to small to accommodate someone dual wielding 9 foot artillery barrels), including that beautiful Yellow Wood cabinet.

Hentai DVDs of mind-bogglingly reprehensible nature patter down like filthy rotten drops of demonic ejaculate. You guys could probably make out a few more titles if you took a moment to examine them…
Alicia>THOSE 18 INCH DOLLS HAVE SOME HEFT, I CHARGE THE MACHINE'S JAR, HOPING FOR A COMBO DISTRACTION AND GLASS CRACK. I ALSO POP OUT THE BIGGEST BLADE ON MY SWISS ARMY KNIFE AND CLINCH IT IN MY TEETH. AS I PASS THE SPLINTERED CABINET, I GRAB THE BIGGEST CHUNK OF WOOD I CAN. MY GOAL IS A SWING WITH THE DOLLS, THEN A GRACEFUL FULL CIRCLE SPIN AND FOLLOW IT UP WITH A WOODEN CRACK TO THE JAR. I HOPE TO CRACK IT OPEN AND THEN SLICE AS MANY ELECTRODES OFF AS I CAN. AS I RUN, I SING: "LET'S GET A JOLT FROM THESE ELECTRODES AND MASH THIS MONSTER!"
You aren't sure how graceful it all ended up, but, at the very least, you manage to bash the shit out of that jar, your one-two "Кирстен" doll/wooden plank combo attack first cracking and then shattering the glass!

With a scream of "MIEN MIND IS GOING" the Hitler-bot lurches out of control as you ravage its electrodes in a far more aggressive display than the Swiss are usually known for.

From the top of the stairs you hear a monstrous moan come from Boom Boom "My furher!"

Suddenly you feel dozens of tiny teeth sink into your thighs, back, neck and arms. Apparently these dolls are done being punted around like a bunch of…well…dolls.

At the same moment, Brady slams into Dr. 9 and they roll back into the hole in the floor.
Brady>I BRANDISH MY LUGER… AND MY TEETH. ONE OF THESE WEAPONS WILL END THIS EVIL EVEN AS WE FALL INTO HIS OBLIVION.
You decide, at this point, that maybe you should just stick with your teeth.
Alicia, you see Brady promptly eat his Luger before falling into the basement, the old man in his talons.

Old Dark House – Basement Launch Pad.

The two of you land with a thud on the top of some kind of large, saucer shaped aircraft, briefly stunning you. Dr. 9 jumps up, apparently unhurt, and slithers off to a control panel on top of the flying saucer, where he begins screaming into a microphone:
"COME IN VRIL MOON BASE BETA! This is Müller, Earth operations have been compromised! The fuhrer has fallen! They have discovered our Russian friend's fluoridation dolls and mind control campaign yard signs! Inputting immediate evacuation coordinates!"
There are no exits from this basement room.
Alicia> I DECIDE A CONTROLLED STYLE ROLL (I'VE BEEN PRACTICING MY WHOLE LIFE ROLLING DOWN EVERY HILL I PASS, AFTER ALL, AND A BIG REASON WHY I CHOOSE GREENS FOR MY CLOTHING COLOR PALETTE: GRASS STAINS ARE AN ASS) DOWN THE STAIRS WILL INCAPACITATE THE DOLLS AND CUSHION MY BLOWS, HOPEFULLY KNOCKING MOST OFF BY THE END.
You find it very difficult to put your dubious claim of mastering controlled rolls to the test due to the swarm of vicious little american girl dolls attempting to sap and impurify all of your precious bodily fluids. However, a VERY distraught (and one-armed) Boom Boom slams into you, grasping at your throat with his one good arm (which, you notice with horror, he has not washed since you last saw him), knocking you, the dolls, and the Hitler-bot back into the hole in the floor.

Old Dark House – Vril Saucer Launch pad

All of you land with a thud on top of Dr. 9 with a very satisfying "SPLAT." Brackish green blood begins to leak out from under the Hitler-bot, dripping down the curved slope of the saucer, the controls of which are doing some kind of countdown.

Boom Boom appears to be desperately trying to fix the Hitler-bot's mustache, while the Hitler-bot itself struggles weakly like an overturned tortoise.

Brady appears momentarily confused by the sudden demise of Dr. 9.
You notice on the back of the Hitler-bot, a switch that says "Vemork Fail-safe." It's probably nothing.

Brady> TOO THE MOOOOOOOOOOOOOOOOON!
Brady, you just went from 6 to witching hour at the thought of actually going to the FREAKING MOON ITSELF.

Alicia> "TIME FOR THIS TO GO OUT LIKE HITLER! A BAD ARTIST WITH AN INFERIORITY COMPLEX THAT TURNS INTO DISGUSTING HORRORS FUELED BY TOXIC MASCULINITY!" I SING IN FULL BRITNEY GLORY: "YOU'RE TOXIC AND SLIPPING UNDER!!" AS I LUNGE FOR THE FAIL-SAFE.
With the last gasp of his dying brain, the Hitler-bot croaks out "I'll grant you the rest of it, but that art stuff was just meaaaaaaannnnnnnnnn0000011001011….."

You flip the switch just as the UFO's countdown finishes. Powering up with a low pitched hum, the UFO suddenly lurches upwards and crashes through the upper structures of the house, the Hitler-bot's massive size shielding you and Brady from most of the damage. As it clears the roof, it begins accelerating upwards at unbelievable speed.

Night sky – Vril Flying Saucer
The moon looms closer and closer as you and Brady catch each other's eyes, here, on top of a Nazi UFO at the top of the world. You both say it at the same time as you move closer to each other, you in a dulcet soprano, Brady in an incomprehensible howling falsetto:
"With a taste of your lips I'm on a ride…"
Alicia, thankfully, at this moment the Hitler-bot's prototype nuclear reactor (the target of that fail-safe switch you flipped) blows up–most likely saving you from having your face accidentally eaten off due to you somehow thinking making out with a werewolf would be a good idea.
***You have both died.***
***But you have also killed Hitler, so, you've got that going for you. Which is nice.***