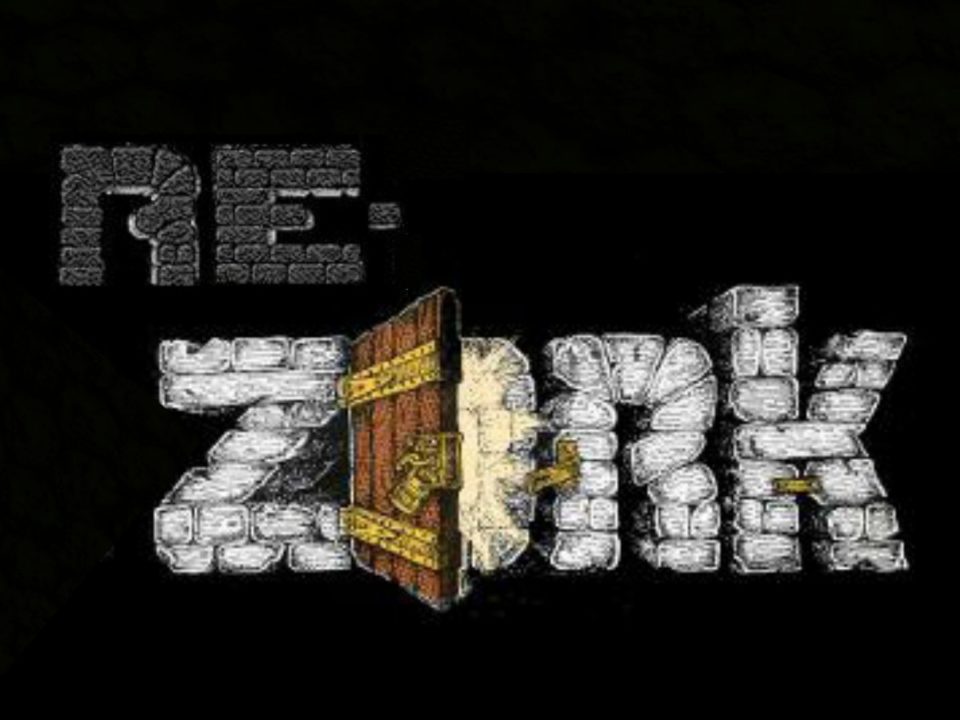 In the early days of computing, before Graphical User Interfaces were commonplace, nerds still needed games to play on their primitive computers.  Thus the text based interactive fiction game was born.  While the Zork series wasn't the very first instance of such a game, it was unquestionably the first success in interactive fiction, and phrases like "It is pitch black. You are likely to be eaten by a grue." remain popular throughout the internet to this day.  If you are curious, you can play the original game here:
PLAY ZORK I: The Great Underground Empire
Anyway, in the nostalgic spirit of such games, I now pit my friends, via G-chat, against an interactive fiction AI played by, none other than, myself. For our ninth installment, we have Nadine.  Nadine has been putting up with my shit for many years now–through countless board, role playing, werewolf, and Magic games.  Somehow she keeps coming back for more, as is evidenced by her willingness to take part in this latest edition of RE-ZORK.  Perhaps our mutual bond of both being firmly on team Lannister has kept our friendship strong all these years.  Or maybe it is our similarly high levels of snobbiness.  Or maybe it's just that she, deep down, appreciates a good "that's what she said" joke just as much as I do.  Though, the friendship has its rocky moments, partly because she claims Harry Potter is better than Lord of the Rings, but mostly because of the fact that Nadine claims to "hate" movies.  In fact, she claims to hate movies so much that she's never even seen classics like Blade Runner, and isn't even sure she's seen all of Die Hard.  "The horror.  The horror." <–This is a movie quote, Nadine. -ed.
How long will Nadine survive before either dying a gruesome death or rage quitting at what will assuredly be an endless stream of movie references?  Read on to find out!
RE-ZORK IX: Nadine's Hogwarts Hunt
Copyright (c) 1981 WiBiL, Inc. All rights reserved.
Re-Zork is a registered trademark of WiBiL, Inc.
Revision 889 / Serial number 840726
Hogwarts – Great Hall
You stand at the front (stupid "A" last names!) of a line of breathless first-years in the storied Great Hall of the storied Hogwarts School of Witchcraft and Wizardry. All around you thousands of floating candles reveal a room of uncommon magnificence in their flickering, bewitched light. Four long tables of youth are spread out before you underneath a roof of starlight and magic. The stern woman who has introduced herself as Professor McGonnagal has just set a very ragged hat upon a stool in front of you. A reverent hush falls upon the room.
There is an exit to the west.
>INVENTORY
You check over your long sea-blue robe and pointed hat, articles of clothing for which you have received much ridicule from the other first-years on your long train ride to Hogwarts. You didn't so much "read" as "skim" your acceptance letter, and it appears that you missed the note that BLACK was the robe color of choice for aspiring first year wizards. Of course, as bad as your robe color was, apparently your decision to bring along your trusty staff in lieu of one of their dainty wands was the cause for even greater merriment among your soon to be classmates. Still, the joke is on them. While they were all in the lunch car, you went through their bags, and now your pockets are bulging with pilfered items that seemed to be, if not useful, at the very least, valuable.  You have:
1 wand
1 cauldron (pewter, standard size 2)
1 set crystal phials
1 telescope
1 set brass scales
1 notebook marked "useful spells," which, seems useful, despite being full of poorly conjugated Latin
1 book titled "Muggle Science"
1 crystal phial with an unknown murky liquid inside
1 box jelly beans (though, based on the one you tried, you are afraid they are spoiled)
1 box marked "Can you smell something?" Which, given your years of experience, you are not about to fall for that trick by opening it.
1 package marked "Saunders Invisible Silk," though it appears to be empty
1 small collection of dragon erotica
1 miniature glass spinning top that has been going crazy with non-stop shrill noises ever since you filched it on the train.
The hat upon the stool (which, you notice larcenously, is black and would be a nice replacement for your sea-blue hat) suddenly clears its throat as if to speak.
>LISTEN TO TALKING HAT
The old battered hat opens a crease in its folds, a long blue feather stuck into its band wagging with the movement, and begins to sing!
Hey there dol! You merry dol!
ring a dongle derro!
I'm a hat, a derry hat,
Big as a sombrero!

Oh I sorter and quarter,
You dilly students new,
Into Hogwarts' quad foursorts,
A ruh duh do do Grue.

Gryffindor ah pyffindor,
Is the place you will go,
If you're a knave, swingin brave,
A derry dal, just so!

For those fellows who follow,
With duffs not up to snuff,
I'm 'fraid t'say, a lilly lay,
It's off to Hufflepuff!

It's the law, in Ravenclaw,
That books are for learnin',
Tis a house, a sage old grouse,
Fer brilliant minds ayearnin'

And if you're a lolly lad,
Whose gaze is witherin',
Well then might will make it right,
In good old Slytherin!

So hey dol! You merry dol!
rap a dap flap flatto!
Put me on, you sea prawn,
I'm the sorting hatto!
You roll your eyes at the laziness of anyone who would rhyme flatto with hatto–especially when flat and hat already rhymed! Also, you get the distinct sense that you have heard this kind of nonsense before, but you can't quite place where.
All eyes in the great hall are focused on you.
>SIGH AND PUT ON SORTING HAT
No amount of shitty poetry is going to stop you from accomplishing your mission of getting admitted to Hogwarts. As you slide the hat over your white hair, you hear its voice whisper in your ear:
"Ah, a nontraditional student I see! Wait, what is this? You mind is a blank to me. If you'll forgive me, I must ask you a few questions before the sorting can begin. Just questions. A test designed to provoke an emotional response. May I begin?"
> TELEPATHICALLY SEND HAT IMAGE OF NODDING GRUE
You are not sure if the image goes through or not, but either way the hat asks its first question:
"You're in a desert walking along in the sand when all of the sudden you look down and you see a tortoise. It's crawling toward you. You reach down, you flip the tortoise over on its back. The tortoise lays on its back, its belly baking in the hot sun, beating its legs trying to turn itself over, but it can't, not without your help. But you're not helping. Why is that?"
>TELL THE HAT: I KIND OF WANT TO SEE WHEN IT WILL STOP STRUGGLING, AND THEN I'LL FLIP IT OVER. BUT AFTER A MINUTE I'LL PROBABLY FLIP IT OVER ANYWAY. I GUESS IT'S MY NATURAL SENSE OF WONDER.
You can feel the hat psychically making a tally mark in front of one of four boxes on a psychic tally sheet.
"Good, good," says the hat. "Just one more question to confirm my choice of house: You're reading a magazine. You come across a full-page nude photo of a woman. You show it to your husband. He likes it so much, he hangs it on your bedroom wall. The woman in the photo is lying on a bearskin rug. How does this make you feel?"
> TELL THE HAT: I FEEL NOTHING
The hat scribbles for a good long while on its psychic tally sheet.
While it does so you look across at the four tables in front of you. You feel especially drawn to one in particular. The students about it just seem to have a natural sense of wonder that will serve them well in the days to come. You can tell that these kids are no strangers to the joys of discovery and unshakeable faith in the scientific method. Even their scarves seem to match your blue robes!
Your reverie is interrupted when the hat says "Well, I'm still unable to determine if you are human, but the case of which house you belong in is obvious. What kind of person doesn't understand which side of a tortoise goes down? And for the love of god, have some self respect, your husband needs to take that shit down! You should be enough for him! You shall be… HUFFLEPUFF!"
Like watching an eagle-crash in slow motion, you shift your gaze to the table of outcast mouth-breathers in the back as the room falls silent. The one at the head of the table with the ironically misspelled prefect badge stands frozen with a large non-jellybean booger on his finger halfway to his mouth, while behind him someone at the back of the table breaks the silence with a long slow fart.
All together, this was not the best outcome from your first sorting.
>FLIP HUFFLEPUFF TABLE
Though, while in your brief time returned to these Western lands, you have forgotten much that you thought you knew, and learned again much that you had forgotten, you do at least remember the words of advice your father gave you before he returned you here on your quest: "Kick someone's ass the first day or be someone's bitch." Well, at least it shouldn't be a problem putting a scare into this table of nerds. You walk right up, push the booger eater aside, and flip the Hufflepuff table before Professor Sprout can even finish cutting up the steak she was carving into bite sized pieces for one of the third year Hufflepuffs!
Of course, by doing so, you do send the vast majority of the Hufflepuff's food flying onto the Slytherin students at the neighboring table! They all slowly stand up, brushing peppermint humbugs off of their robes and looking armed for badger. From somewhere on the Gryffindor side, one of those over-privileged little bastards yells "Food Fight!" and suddenly the stars over head are blotted out by the flying shitty British food.
>RUN OUT OF GREAT HALL
Just the distraction you needed! Ducking beneath the world's worst cuisine as it flies wildly through the air on all sides, you flee west.
Hogwarts – Entrance Hall
You are in the enormous entrance hall. Its south side is dominated by two of the largest doors you have ever seen, even larger than the gates of the White City. In front of you, to the west, is a corridor beyond which lies a spiral staircase heading down. To the north is a massive staircase, that seems to break off into many moving staircases that reach up to the highest levels of Hogwarts. To the northwest is a sign that reads "Hufflepuff Bassment" [sic].
There are exits to the south, east, northeast, north, and west.
>EXAMINE NORTHEAST EXIT
Resigned to your fate as a Hufflepuff (no matter how poor their spelling), you decide to check out the sign. It is handwritten on a piece of paper, and has an arrow that points to a set of stairs heading down. You can smell the underwhelming aroma of British cooking coming from below.
>GO SOUTH
Perhaps the purpose of the southern doors was not clear, they are the entrance doors to Hogwarts itself! To go south through them would be to turn your back on the great adventure that lies before you! Are you sure you want to go south?
>UGH, FINE. GO NORTH
Of course, now you are wondering what kind of wizard you would be if you were so easily dissuaded from going in the direction your heart truly desires. Are you sure you want to go north?
>GO NORTH FOR SERIOUS
Hanging your head, you once again fall back to your familiar pattern of abandoning your hopes, dreams, and sense of free will in order to do what your dad says. As far back as you can remember, it has always been "I think it's time you left home and headed out on your own." "I think you should head east." "I think you should come back home." "I think you should move out again and go to Hogwarts." "When you get to Hogwarts, go north up the grand staircase." Oh well, they don't call him the All-father for nothing, best not question his will. You head north.
Hogwarts – Grand Staircase
A great set of stairs twists and turns before you, both up into the hazy heights of Hogwarts, and down into darkness below you. All about you separate staircases branch off, leading to every floor of Hogwarts, though which staircase leads to which floor is a difficult thing to make out as all the staircases seem to be constantly shifting and moving from wall to wall.
The sounds of battle and the screams of the wounded suddenly begin to echo through the Entrance Hall behind you as the food fight breaks out of the Great Hall.
There are exits to the South, and, pretty much everywhere else above and below you.
>GO UP STAIRS AND EXIT ON FIRST AVAILABLE FLOOR
You don't like the sound of the commotion behind you, so you go to head up the stairs posthaste!
Unfortunately, after the first step, you find your right foot firmly stuck. It must be some kind of trick stair or something–specifically designed to trap unsuspecting feet. Your mind boggles at the purpose of having such a step in a school for children–the liability issues alone…
Your confusion is interrupted when an arrow with a flaming Crêpes Suzette attached to it flies past your head from the Entrance Hall behind you.  It buries itself into the picture to your right, the occupant of the frame giving out a stomach churning scream of pain.
>CAST SPELL: GLISSEO
As a spirit-being of great power, this kind of low magic really doesn't take a whole lot to get the hang of, so, grasping your staff in your hands, you call out one of the "useful spells" from your notebook.  Rather than just the stairs at your feet, the Grand Staircase–and every other staircase in Hogwarts–turns into a perfectly smooth slide. These "wizards" and their wands–only a STAFF has REAL power, you think, as you plunge down the slide into the shadowy depths below you, picking up speed as you go.
>LOOK (ALSO AM I STILL ALIVE?)
Nice try, but no, this adventure will continue.
Things are rushing by you pretty quickly as you slip and slide into the depths of Hogwarts. The walls are still covered with portraits, the occupants of which seem curious as to what manner of student you might be, though they do seem to also be casting quite a few nervous glances upward as the sickening sounds of battle violence from the Entrance Hall continue to grow in both volume and urgency.
>CAST SPELL: ARRESTO MOMENTUM
Holding your staff out in front of you in one hand, and your pilfered notebook of "spells" in the other, you mouth the words "Arresto Momentum" in order to, as the notebook says, "gently slow the descent of a falling object."
Like a hammer striking an anvil you instantly stop sliding down. Additionally, every rotating stairca…er, slide around you stops moving as well. A great silence descends over the stairwell, punctuated only by the sounds of foodborne carnage from the Entrance hall.
Perhaps this is why these wizards use wands. Obviously your staff's power is having unpredictable results with their puny spells. Speaking of your staff, it is beginning to tremble and grow alarmingly hot to the touch. You do remember reading something in your Muggle Science book about the "conservation of momentum"–you suppose all that kinetic energy had to go somewhere…
>LOOK
Things look much the same as the last time you looked, except you are not plummeting downwards at an alarming pace. You daren't move your feet as the surface of the slide is still quite slippery and you don't want to start your headlong plummet again, but by leaning forward you can make out the name "George von Rheticus" on the painting closest to you.
Your staff is really starting to vibrate now.
>THAT'S WHAT SHE SAID
"EXCUSE ME young…er…old lady?" the man in the portrait asks.
>POINT STAFF AROUND AT THINGS IN DESPERATION
You point the staff at various portraits, their occupants cowering in fear as your vibrating rod passes over them. You point your staff up into the heights of the grand stairwell, and then over the side into the black depths of the dungeons. Oddly enough, randomly pointing your staff seems to have no effect on anything other than to hasten your growing sense of panic.
George von Rheticus speaks up from his portrait: "Excuse me ma'am, but you should take it under advisement that the skin on your palms is beginning to smoke."
>DROP STAFF
With a cry of "Let's see you take this under advisement, Jerkweed!" you drop the staff over the edge of the staircase. It falls for a good long while before, with a great rumbling, it explodes at the bottom of the shaft, covering the Slytherin dungeon in broken glass as a great fireball begins barreling up the stairwell towards you!
>AM I DEAD YET
Nope, but that fireball boiling up from the dungeons isn't gonna help your cause if you don't figure out a way out of this mess. Though, you would guess that your story is probably only about half over, so it's probably safe to assume that, rather than kill you, the fireball will probably just make things even more annoying should you stand here and let it engulf you.  Your kind is known to die hard after all.
>APPARATE TO THE FORBIDDEN FOREST
You are obviously not well-versed enough in the wizarding world of Hogwarts to know that many of its portraits conceal secret passages that would offer easy escape from a situation such as this. Also, you are obviously not well-versed enough in the wizarding world of Hogwarts to know that apparition is not possible within Hogwarts.  And yet, you have a feeling such rules to not apply to one of your ilk, so you try anyway.
Your mind reverts to a place as far away from this mess as possible, a place in the Middle of the Earth, in that old dark forest full of giant spiders where your friend Aiwendil once lived. As the fireball below you races up, heat blasting your robes up over your head like a subway vent under a dress, your body twists and is sort of stretched, like butter scraped over too much bread. With a popping noise, you disappear.
Forbidden Forest – Acromantula Lair
Your eyes open as you swallow down a wave of bile.  You are in a clearing surrounded by dark, twisted trees, covered in webs. This is not the forest you were picturing, but it's close enough that it might as well be the same thing. That was pretty dangerous trying to pull off apparition like that without your staff, but the only parts of your body that seem splinched are your eyebrows, which, truth be told, were getting pretty dang unruly anyway.
There is an exit to the south.
>LOOK
The spawn of Ungoliant (or whatever she is called in this place and time) seem to be momentarily absent, though their webs thickly coat every tree that borders the clearing. A great mound of webbing, sticks, and bones dominates the center of the clearing. There is refuse all around you, and at your feet is a large Centaur hoofprint with a small round object poking out of the dirt at its center.
In the distance you hear what you first mistake for thunder only to realize it is the sound of cracking and crumbling stone on large scale, punctuated by faint screams.
The exit to the south is covered in webs.
>INVESTIGATE ROUND OBJECT
Gingerly digging around the object, you unearth a small round stone, upon the surface of which is inscribed a circle and a line bounded by a triangle. Yes, this must be it! The object your father sent you to find! It wasn't in the room of requirement on the 7th floor after all! Some all-father Illuvatar is to not even know that an object this powerful was just kind of laying around in Mirk–the Forbidden Forest. Now all that is left is to steal that puny wand from the tomb of the stupidly named wizard (people around here seem to be named by attempting to phonetically reproduce the gruntings of baby orcs), beat down and disarm that nerdy kid, and then steal his cloak.
This quest of yours is feeling more doable by the minute!
>GO SOUTH
You are so giddy at the prospect of completing your adventure that you walk right into the middle of that giant mass of spider webs that cover the south exit. You totally remember seeing them when you LOOKed around, must have just been a Hufflepuff moment to have forgotten about them already.
Either way, you are stuck fast. You hear a rustling in the leaves on all sides around you.
>CAST SPELL: MAGIC MISSILE
Enough with this Hogwarts bullshit, it's time for some REAL magic. You clear your voice and shout "Magic Missile!" Nothing happens. Apparently this Vancian stuff is a little more strict than waving a twig around and mumbling some pseudo latin. Specifically, you find yourself unable to properly create the Somatic component of this spell while tightly bound in this web. Which, isn't the greatest loss since, at this moment, there is nothing to attack but the darkness. For now. That rustling in the leaves is getting closer.
>USE WAND TO CUT AN OPENING IN WEB
These wizards and their wands…if nothing else, you can perhaps use the silly thing to cut yourself free of this web. After a few minutes of grunting and weak-ass sawing you manage to get one arm mostly free (though, if you must admit, it was more due to your old-lady strength than any inherent cutting properties of wands).
Suddenly, the rustling in the trees before you stops. The air grows cold while a great darkness, darker than the pits of Utumno, wells out of the forest before you, followed by the most massive spider you have seen since your birth in the time before all else was made. It is Ungoliant, servant of Melkor, mother of wickedness! A thousand eyed head, larger than your torso extends towards you, leering at your predicament.
"I've been waiting for you, Nadine Alatar. We meet again, at last. The circle is now complete. When I met you I was but the learner. Now, *I* am the master. I see you have my Resurrection Stone.  I must ask it back to prepare for the time when Master Morgoth shall come back through the Door of the Night from out of the Timeless Void and blacken the Sun and the Moon with his malevolence."
You shit your robe in most unwizardly fashion.
>THROW SNEAKOSCOPE AS A DISTRACTION
With only one free hand, it is difficult, but you manage to stick your wand onto your back with a wad of spiderweb, freeing your hand to dig into your pocket for the whistling glass top. It is currently shrieking at a volume somewhere between ear piercing and Nazgul dental exam. Something in the vicinity must be setting it off. You decide to throw it at the face of your best guess as to what that something might be.
Time seems to slow as the Sneakoscope strikes Ungoliant in her 285th eye on the right. With an ear-splitting blast louder than anything since Melkor added those sweet electric guitar tracks to The Music of the Ainur, the Sneakoscope, overloaded from too much sneakiness in its vicinity, explodes, tearing a great hole in the side of Ungoliant's face. Darkness bubbles out of the shattered black mirror of the eye's surface, making none more black than the forest about you.
The force of the explosion has shredded the webs (and most of what is left of your sea-blue wizard robes) leaving you bloody and battered in the center of the clearing. Cracking your neck, you shout out a challenge of "Ungoliaaaant!"
>CAST SPELL: STUPEFY (LIKE A TYPICAL FIRST-YEAR)
Ungoliant lumbers into view, oozing malevolence like a perforated colon.  Seeing you without wand or staff she pauses, long enough for you to reach back like a badass and grab your hidden wand off your back while shouting "Stupefy ki-yay mother fucker!"
A puny dribble of mana spurts from the end of your wand to weakly splat against the ample chest of the monster before you.  Maybe if you had your staff…or another 4 Maiar at your side, you could have made a dent, but as it is, you are now experiencing a rapid loss of confidence in your brilliant stupefy plan.
Ungoliant, apparently unfazed, nonchalantly spears you through the chest with her right pedipalp. Your torso fills with darkness like a colostomy bag after Taco Tuesday as you desperately try to hang on to your last vestiges of consciousness through a suffocating wave of black pain.
>SUMMON HELP FROM GANDALF'S GREAT EAGLES
The great eagles, first of all, do not belong to Gandalf, or any other Maiar, yourself included. Secondly, eagles can not be summoned at a whim like some cheap parlor trick with a moth. If such a thing were possible, why wouldn't your father have just had the eagles fly around to collect the deathly hallows themselves instead of sending you on this absurd quest??
That said, your predicament has not gone unnoticed from your great feathered friends where they watch in the heights in the unseen places above the sky. And, as Ungoliant prepares to suck the very fëa from your temporary hröa, you hear a great screeching from the edge of darkness beyond the lights of heaven.
There above you, great wings beating back the darkness, is Thorondor the golden, father of all eagles! His massive talons sink into your shoulders as he pulls you free from Ungoliant's impaling pedipalp with a redundantly disgusting spray of ichor and viscera. As you are born aloft, white blood falling down to the trees below you like rain on a mountain, a ropy blob, shooting up from the forest below, hits your lower half with a dull splat, wrapping around your legs and halfway up your chest. It is a web of Ungoliant, still attached to her opisthosoma, thicker than a baby's arm, and harder than a beam of mithril. The great monster is slowly pulling herself up the strand while your ruined torso threatens to break apart at every beat of Thorondor's ridiculous 15 fathom long wings.
>PRAY TO TOM BOMBADIL (JESUS) FOR MERCY IN THE AFTERLIFE
Sighing at the sad fact that there really probably is no better choice, you recite the hallowed and ridiculous words of old:
Ho there Fathernor up in Valinor,
Hallowed be your name-a-dang-dor.
Your lilly kingdomy come,
Your silly willy be done,
On Arda, as it is in Aman.
From the great pile of masonry, rubble and broken bodies that was the former site of the storied Hogwarts School of Witchcraft and Wizardry you see a small poof of dust as a tiny dark shape with a wagging blue feather fluttering in the wind bursts from the rubble and begins to make a beeline straight for you. It is the Sorting Hat! As it comes, you can make out yet another ridiculous answering song:
Old Tom Bombadil is a angry hat,
Torn his brim is, and his crown is flat.
None has afooled him yet, for(e)seeing he's mastered,
He's gotalot you now, you replicant bastard.
For some reason, this Tom Bombadil guy does not seem too happy about you bringing down an entire school of witchcraft and wizardry upon his head. Nor does he seem too happy about the nature of your current body, your current body that is currently leaking white fluid and sparking wires from the gaping wound in your chest. Now that you think of it, you do sort of remember father saying something about the hröa he was sending you back in being of a more temporary sort than the last one he gave you.
>CAST SPELL: ARANIA EXUMAI
Ah yes, you think, now that I've verified Stupefy was all but useless, and summoned forth a really pissed off hat of uncertain origin, maybe now I'll actually try my actual "anti-spider" spell.  Summoning forth the last of your strength, you point your wand at Ungoliant and shout "Arania Exumai!"
Due to the fact that your target is precariously climbing a spider web, the spell actually manages to dislodge Ungoliant as she comes within mere hands from your foot!
As she begins to fall towards the canopy, with 2 to 3 chains worth of webbing still connecting her to your lower torso, you desperately try to remember what you read in that muggle science book about the force exerted by falling bodies with a high mass. You are pretty sure it was F=m/a, and, considering Ungoliant is falling pretty quickly now, you figure you will be fine.
>CAST SPELL: ARRESTO MOMENTUM AGAIN BECAUSE WHY NOT
Rather than ask Thorondor to simply descend, you once again cast the spell Arresto Momentum in order to slow the fall of Ungoliant just in case your F=m/a equation was wrong and you end up drawn and bisected. Somehow, despite Ungoliant's great size, the spell seems to have worked as she slows to a gentle slow motion descent! However, without your staff, you are unable to arresto the momentum of the incoming super pissed off sorting hat as well. It slams into your midsection at a supersonic velocity, severing your torso in a great spray of robotic effluvium as your lower body falls down into Ungoliant's waiting chelicerae. Thorondor sensing that something has gone wrong, bears you to the nearest eyrie, as is his wont.
Eagles Eyrie
You lay upon the rocks, gripping your wand in a trembling hand, Thorondor looking on worriedly as a congealing mixture of gears, wires, and milky fluid pours our of your chest cavity. Perhaps your time has come at last. Looking into Thorondor's golden eyes you say, "I've seen things you eagles wouldn't believe. Corsair ships on fire off the shoulder of Osgiliath. I watched Arkenstones glitter in the dark near the Erebor Gate. All those moments will be lost in time, like tears in rain. Time to die." Though, now that you think of it, it might have been Gandalf that saw all that stuff…either way, you've seen some shit, no point clarifying now, Thorondor looks pretty impressed enough as it is. You shut your eyes and prepare to leave your broken husk of a body.
And yet…some part of your body's programming refuses to quit. Your cerebral data centers continue to process information. Like, for instance, when you cast Arresto Momentum, where did Ungoliant's lost momemtum go? At this point, your wand explodes.
***You have died***