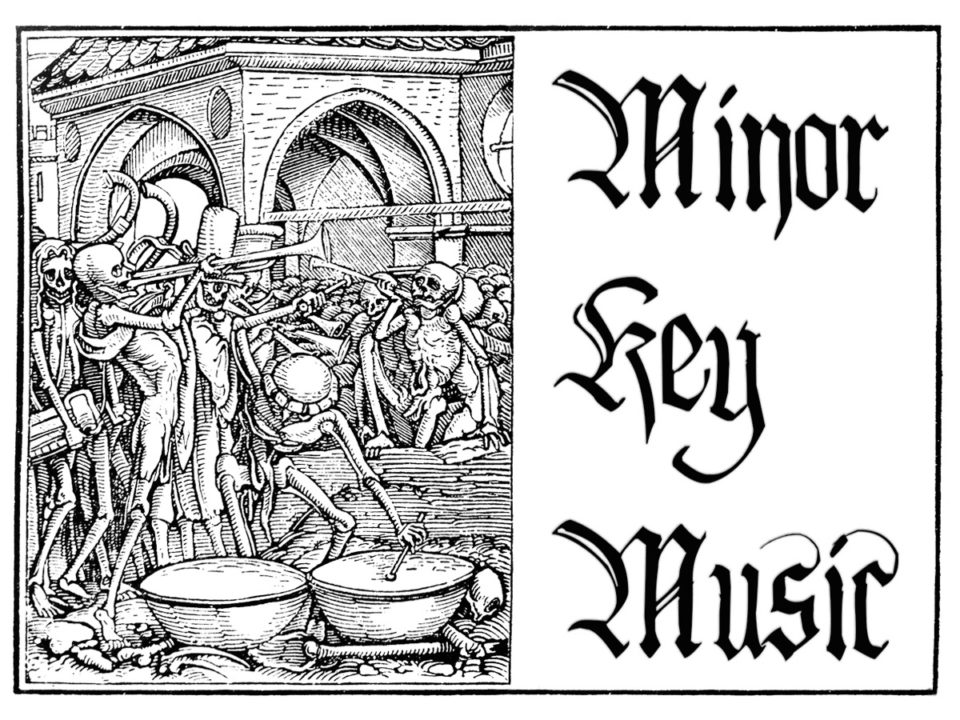 I always have to stop myself when I say I like "all kinds of music". Because, honestly, that just isn't true, there is really only one kind of music I like. No, not [just] Black Metal, I'm talking about music in a minor key. I mean, I'm a pretty happy guy, but there is something about sad, sad songs that just does it for me. I don't dislike Vivaldi's "Spring" and "Fall", but I far prefer "Summer" and "Winter" (guess which seasons he writes in a minor key). "Satisfaction" is a fine song, but I'd rather listen to "Paint it Black" any day…you get the idea. Basically, it don't mean a thing if it ain't got that sting [of soul crushing sorrow and sadness].
This month on Minor Key Monday I discuss a relatively early goth song I recently discovered:
Sisters of Mercy is one of my favorite "proper" (ie, not that second/third wave stuff I love even though I realize how lame it is) goth bands, especially their debut album First and Last and Always (Floodland is great too, but it's trying to hard to be sophisticated and, I think, suffers for it).  Still, no one can listen to every song from every genre ever, and I somehow missed their first big single that predated that album by a year.  Missed that is until last week when I stumbled across the song and was all "oh heeeeeyyy….what do we have here!??"
As usual, it's a simple little tune.  Starting with a tinny (and totally 80s) synth line that is just the perfect mixture of cheesy and dark, and the perfect compliment to Andrew Eldritch's (not his Christian name) quintessential goth vocals, it slams into a plaintively wailing synth-driven chorus…and that's about it!  But man, they really milk every last ounce of goth energy out of these simple elements, solidifying both the sound of a burgeoning genre, and their place at the forefront of that same genre.
The lyrics, at a casual listen uplifting (at least if you are a lyrical imbecile like me), actually match the darkness contained within the song's minor key melodies:
With the fire from the fireworks up above me
With a gun for a lover and a shot for the pain at hand
You run for cover in the temple of love
You run for another but still the same
For the wind will blow my name across this land

In the temple of love you hide together
Still believing pain and fear outside
But someone near you rides the weather
And the tears he cried will rain
On walls as wide as lovers' eyes

In the temple of love, shine like thunder
In the temple of love, cry like rain
In the temple of love, hear my calling
In the temple of love, hear my name
What am I saying, I haven't heard such a melancholy take on love since that Sol Invictus song  I featured on here exactly one year ago.  You will know from the first notes whether this song, or goth music in general is for you.  And, if you don't immediately say "yes, THIS is a song for me at exactly 70 seconds into today's song, frankly, I'm not sure what you are doing still reading Minor Key Monday.