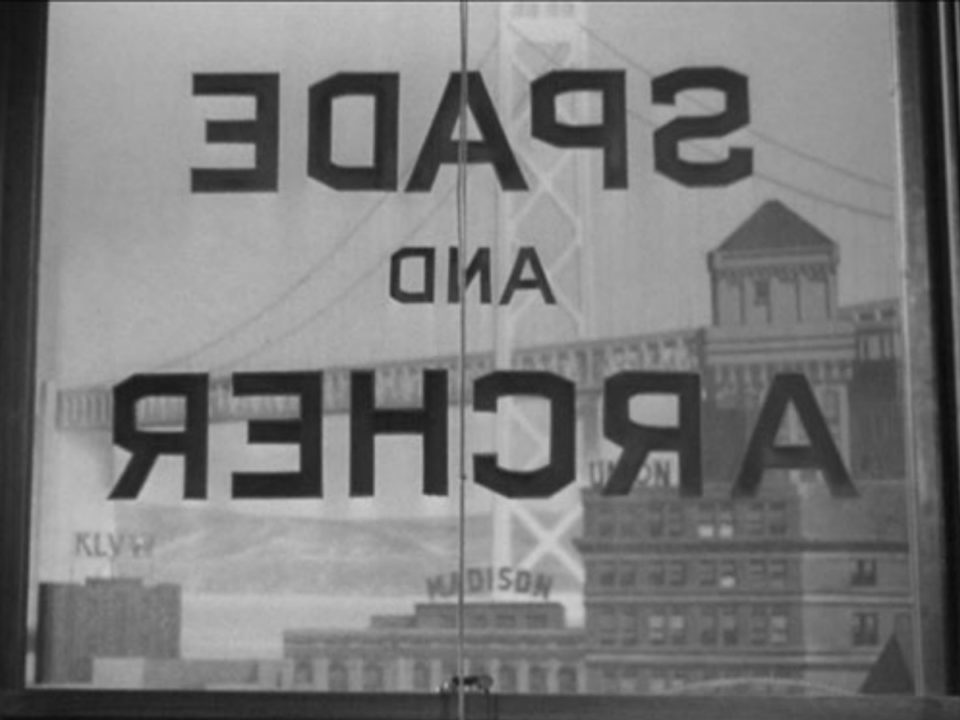 Welcome back to my most infrequently occurring Monday feature!  I'm speaking, of course, of Infrequently Occurring Fifth Monday (IO5M), where I come up with a new "top 5″ list on a quad-yearly basis.
Today's post takes a look at my all time favorite directorial debuts from American film directors.  I though about just doing plain old directorial debuts, but I really don't know how to compare The Maltese Falcon to Pather Pachali, so I figured I'd focus on a group of films that shared the same cultural capital. Also, keep in mind that today's list is heavily influenced by personal bias, so don't worry, Badlands is still a fine movie, I'm just not a crime spree movie fan.  And Citizen Kane is probably better than The Maltese Falcon (barely), but it's a bit too close to biopic for my taste (no, fictional biopics don't really count as biopics for me).  Hell, at least I put Citizen Kane on my list, unlike the Hitchcock set piece post where I stubbornly left off the easy choice of "the cropduster scene."  Anyway, read on to catch a list of directorial debuts that I hope most people would at least agree are quite stunning films no matter what arbitrary ranking you want to give them on your own top 5 lists!
5. Easy Rider (1969) – Dennis Hopper
Even though the excess of Easy Rider never worked for Hopper again, Easy Rider could just be the most influential movie on this list.  Ushering in the American New Wave, Hopper and company proved that a couple of dudes (along with a brilliant cameraman) hitting the road and filming themselves getting stoned could produce one of the most important films of the last 100 years.  If nothing else, just be glad I didn't pick Gummo for my number 5.
If you watch one all black musical from 1943, watch this one.  In fact, if you want to expand that to "If you watch one classic Hollywood musical from any year, watch this one" I wouldn't really argue with you (despite my Fred and Ginger proclivities).  Minelli went on to become one of the Hollywood greats, and I would have a hard time picking a better movie from his oeuvre than his debut–even if it is about angels and shit.
Charles Laughton was supposedly worse at taking direction than Brando, and in this, his only film as director, he proves that maybe he knew what he was talking about all along.  A dark fairy tale of expressionist shadows and childhood innocence, Night of the Hunter really is like no other movie ever.
2. Citizen Kane (1941) – Orson Welles
Citizen Kane has topped so many best of lists that film snobs are frankly puzzled as to whether or not they need to pretend to like it or pretend to not like it.  It's not my favorite movie of all time, but I must admit that I can't really argue with its perennial ranking as the "best film of all time."   Thus, when it comes to picking a list of "best directorial debuts of all time" Citizen Kane is a staggering achievement.
Perhaps the greatest directorial debut by what is perhaps the greatest director (along with all the other greats) ever.  The Maltese Falcon lays the groundwork for film noir, the private eye film and the Bogart legend all in one fell swoop.  The fact that Huston went on to make even better films simply boggles the mind.