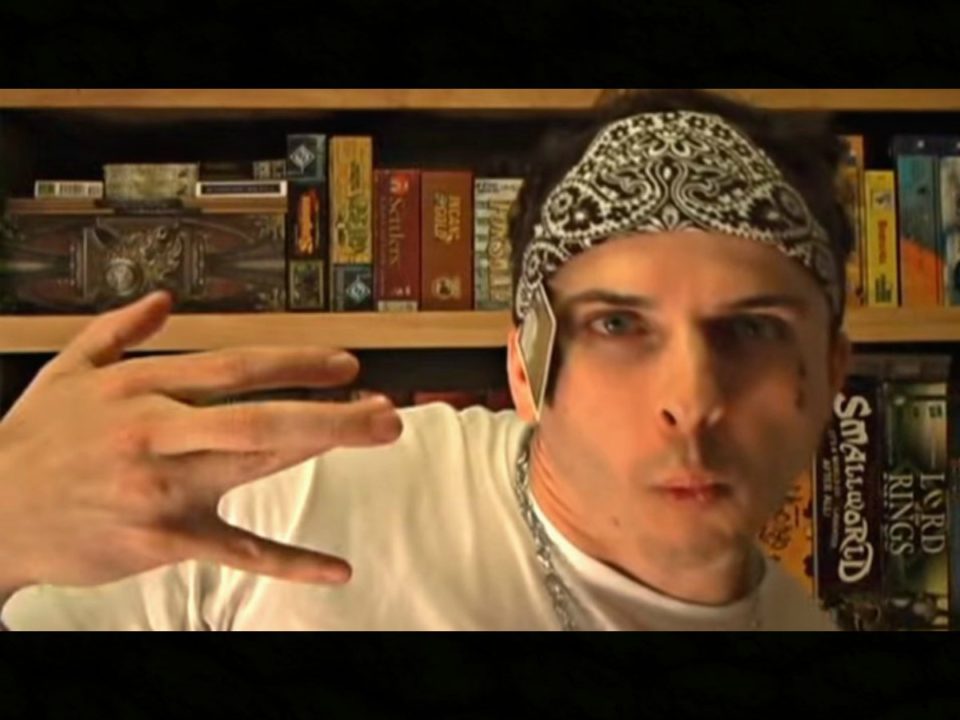 Original video content is one of my favorite things to create for this site, but it is also one of the most time consuming things to create for this site.  Turns, out, editing together a (debatably) classic fart video takes a bit more time than writing out a (debatably) classic fart joke.  Still, there were times over the years where I managed to find the time, inclination, and inspiration to create a new video or two for this site.  Today's post is my quick list of the 5 best original videos I created for this site over the last 10 years or so.
Click on the titles to see the original posts for these videos.
This video of me inappropriately bleeping Gone with the Wind's infamous "you need to be kissed" scene turned out great, but I've got it down here at #5 for a few reasons.  First, there's no way someone hasn't already had this idea, right?  And second, when he said "kiss" he obviously meant "fuck" already, so as inappropriately bleeping classics goes, this isn't the most original idea ever.
Fun Fact – Pro-tip, extra long bleeps as someone says a lot of words always sound ridiculously filthy.
4. Gimli Smells a Fart
The premise for this one is solid: add fart sounds while someone makes silly faces.  Then the stuff with the ghost "smells" at the end makes it even better.  What really gets it on to my list today is the simple fact that this one is, BY FAR(t), my most popular youtube video at 300,000+ views.  Never doubt the power of bathroom humor to bring in the youtube views.
Fun Fact – It still annoys me that I didn't take the time to fix the sound levels and properly crop this video…but there's no way I'm reuploading my most popular youtube video and losing all those views in the process… 🙁
3. Hitler Smells a Fart
I know the Downfall meme is completely played out, and, there are TONS of Hitler Smells a Fart videos already on youtube.  But, goddamnit, NONE of them are as funny as this version, but I guess no one is clicking through on my Gimli smells a fart video to find this, the REAL fart-smelling gem of my video collection:
Fun Fact – Farts, as I found out in Mailbag Monday 70, are NOT actually poop particles floating in the air, no matter what the cushion on your office chair might suggest to the contrary.  Still, I'll let the factual inaccuracy stand on this one.
2. Buster Keaton on a Boat
This one took a bit of work, what with me painstakingly going through Buster Keaton's oeuvre and finding all the clips that dealt with boat shit and then editing them down to the tune of this novelty song.  Still, as inconsequential as the end result is when compared to the artistic output of humanity as a whole, I'm nonetheless rather proud of this one.
Fun Fact – Bonus points due to a bit of halfhearted trolling in the comment section as to my "ruining" an all time classic with this video.
1. Make it Rain Magic Cards
This one went from idea to completion in 2 hours one Sunday night while I was racing to finish Mailbag Monday that week.  Thus, I was beyond thrilled it turned out as well as it did.  So thrilled that I didn't even mind a couple of friends dropping by out of the blue to find me in that outfit with my camera and lights set up and Magic cards everywhere (with Fat Joe playing in the background).
Fun Fact – There exists an outtake for this video where I accidentally open the umbrella right in my eye.