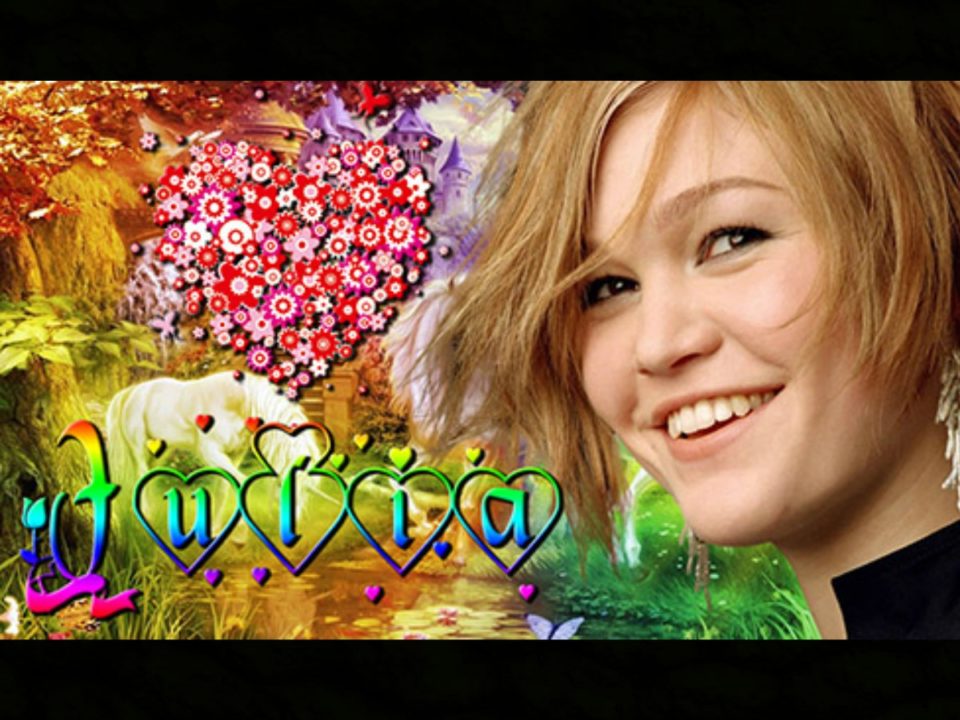 It's no secret that I've got a bit of a thing for Julia Stiles.  Maybe I'm just being a contrarian because of all those people who call her "fish-faced box office poison," but dammit, she is ALWAYS a delight, even in bottom of the barrel shit-shows like Carolina and Wicked.  So, today, on this most infrequently occurring of all Mondays, I'd like to discuss my five favorite Julia Stiles movies (and TV shows).
5. The Prince and Me
I think the IMDB synopsis says it all for this one: "At college Paige meets Eddie, a fellow student from Denmark, whom she first dislikes but later accepts, likes, and loves; he proves to be Crown Prince Edvard."  If that synopsis doesn't get your delicate bits a-tinglin', then I, frankly, question your motives for reading a post titled "The Top Five Julia Stiles Movies."
As far as romantic comedies go, this is really nothing special plotwise, which, as far as romantic comedies go, is exactly how I like 'em!  The thing that IS special about this one, is, of course, Julia Stiles.  No matter what the movie, she is always operating in peak form.  Like John Wayne, she could elevate a film just by her mere presence within the movie's constructed world.  And, not to give away any spoilers, but, despite the header image here, this film is even refreshingly feminist in a genre dominated by the impulse to see women neatly settled down by film's end.
4. Season 5 of Dexter
Unfortunately, due to the poor taste of the movie-going public, Julia was forced to start working in TV before working in TV was cool.  I actually watched 4 seasons of Dexter just to have context for the Julia Stiles season I'd heard about.  When I started watching Dexter, I remember thinking "hey, this is actually pretty good!"  But by the time I was finally ready for the Julia Stiles season I realized that the screenwriters for the series treated moral ambiguity and complexity of character the same way they treated plausibility–that is to say, they laid them out in a kill room for their infallibly loveable little rascal of a hero to have his way with.
So it says a lot for Julia's ability as an actress that she stepped in five season in and gave Dexter its best season ever–and almost made all the time spent watching Dexter worth it.  At least, almost made it worth it until those last few seasons…I still can't believe I watched all the way to the end of that series.
3. Blue
As long as we're including TV, I may as well talk about Blue too.  Hell, Blue isn't even TV, it's a Youtube series.  That's how far Julia's star has fallen, by the end of the 2000s she was stuck making youtube videos (that is, when she wasn't busy stealing scenes in the Bourne movies).
That said, Blue is actually pretty well done.  Sometimes its more pretentious ambitions rise to the surface, but for the most part Blue is an assured character study about Stiles' single mother by day/high class escort by night.  It veers into unpleasantness at times, but never feels sensationalized or manipulative.  And Julia frickin kills it.  Obv.
2. Ten Things I Hate About You
Usually when people ask me what my favorite rom com is, I'll mumble something about "I don't know, Ten Things I Hate About You…maybe?"  And, sure, it IS one of the good ones, but, I don't know, it's still just a silly teen comedy with its fair share of eye rolling moments.  What it does have going for it (aside from a smarter than usual script) is a female lead that was actually able to match Heath Ledger's smoldering eyes and greasy hair.  No small feat, believe me!
If only every romantic comedy could have a lead as compelling and assured as Julia Stiles is in this movie. Seriously, when she reads that poem at the end and then starts ugly-crying…my heart breaks into a million sad butterflies.  Every. Damn. Time.
1. Save the Last Dance
This is a legitimately impressive fish out of water romantic dance movie staring Julia Stiles (which, given that description, is naturally going to make the top spot on quite a few of my lists).  It's about a white chick that takes her ballet moves to an "urban" school and learns how to loosen up and "hip hop dance" her way into Juliard.  There is no way a movie using that formula should have turned out this good.  However, not only does the plot do exactly what it needs to do, but tough issues of race get brought to the surface and actually acknowledged instead of just swept under that magical rug where we all get along, because, you know, that's ALL we need to do to SOLVE racism.
But, I don't go to movies to learn a thing or to about race relations, I go to movies to make lovey eyes at Julia Stiles, and, there was never a better movie for that purpose than Save the Last Dance.