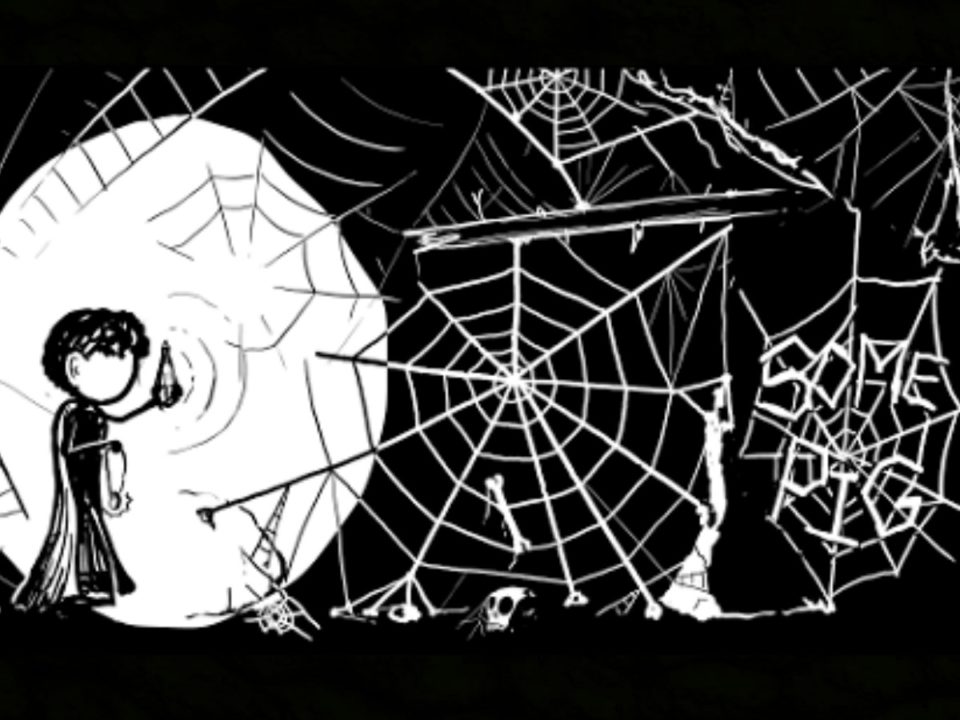 If you don't recognize the header image, it's from xkcd, the best of all webcomics.  Check it out!
Welcome back to my most infrequently occurring Monday feature!  I'm speaking, of course, of Infrequently Occurring Fifth Monday (IO5M), where I come up with a new "top 5″ list on a quad-yearly basis.
Today I'll be looking at the five least egregious changes from the source material in The Hobbit 2: Legolas Boogaloo:
Last year, I covered, in pedantic detail, the five things that annoyed me the most about the first Hobbit movie.  This year, in an attempt to be more positive, I decided to cover the 5 changes from the book that I thought worked the best. Sadly, between giving Mirkwood the hairy Hobbit shaft, the 90 minute Legolas barrel jumping fight, and whatever the fuck that last part was with the rivers of molten gold,  it was pretty tough to come up with a full list of five.
I thought about including Lee Pace's deliciously scenery chewing portray of a hilariously douchetastic Thranduil on this list, but the more I thought about it, that wasn't really a change from the book.  So, for better or worse, here are the five bright spots that I, after much thought, managed to come up with in what was otherwise a suspension of disbelief shattering turd of a film:
5. Smaug's loose scale.
In the book Bilbo realizes that Smaug's entire belly is coated in diamonds and is thus impenetrable, EXCEPT, for a patch that happens to be right over his heart.  That always struck me as pretty improbable.  Mostly that Smaug would manage to get only diamonds stuck in his stomach (and how would they even stick there), but also that there was a convenient patch missing right over his heart.  The movie did a good job of fixing this by making it just a loose scale and even working in some kind of dragon slaying ballista device backstory from the original assault on Dale.
See? I'm a reasonable man! If you want to change the black arrow to an arrow of unusual size, more power to you!  If you want to retcon Azog's death only to bring Bolg into play for the second movie thus proving that you shat on the rich history of Middle-earth for no discernible narrative reason, that, as they say, is an orc too far.
4. The last light of Durin's Day.
In the book even though Thror's map specifically said "the setting sun with the last light of Durin's Day will shine upon the keyhole," no one bothered to figure out when Durin's Day would happen.  So when they get to the mountain, the sun shines on the keyhole (after almost not shining) and they are all like "oh, well I guess it was Durin's Day, let's go in."
The movie at least had them know when Durin's Day was, which did a good job of raising the stakes for getting their journey over quickly (good thing they crossed Mirkwood in a fucking day…but I digress) and then even had a nice fake-out with the last light actually being from the moon (which even made thematic sense since Durin's day was a day when the sun and moon were seen in the sky together)!
3. The psychedelic light show battle between Gandalf and Sauron.
To start with, Gandalf most likely never actually fought Sauron one on one in the book.  And, ignoring the jacked up timeline (in the book Gandalf found out it was Sauron when he recovered Thror's map and key from Thrain II in the dungeons of Dol Guldor well before the Quest to Erebor), at some point Gandalf DID enter Dol Guldor alone, and did confirm it was Sauron and not a mere "necromancer."
With this in mind, I don' think it is too much of a stretch to imagine that Gandalf might have actually encountered Sauron and maybe even wizard dueled him a bit.  Even ending up captured and hung in a cage isn't so bad (if you accept the timeline changes), no one really knows how the wizard attack on Dol Guldor went down, fudging the facts is fine in this case (especially since the timeline damage was already done last movie).  Besides, that laser light show fight? Kind of cool.
2. Lake-town was a shitty shitty place.
While the Lake-town of the book wasn't exactly the jewel of the North, it was still described as a fairly ok place to live in.  In the movie it was a cold wet pit of squalor and hunger ruled by a real piece of shit (though the Master of the book wasn't all that great a guy either I guess).
And you know what? It really worked.  I'm sure the wine trade with Dorwinion was quite lucrative, but with Erebor and Dale gone, and the forest road fallen into disuse (coupled with a corrupt Master), it would make sense that Lake-town had fallen on hard times.  It did a lot to flesh out Middle-earth beyond "generic fantasy setting full of nice helpful towns."
1. The One Ring lets you hear spiders talking.
This might seem like a minor thing, but I really appreciated them working in a really clever way to show the spiders talking and yet still make it believable.  That was always a problem with The Hobbit: too many talking animals!  But The Desolation of Smaug managed to include some talking spiders, and make it work!
It was a simple thing, but whoever first had the idea "what if Bilbo could hear what the spiders were saying only when he wore the ring?" should pat themselves on the back.  And then punch themselves in the nuts for taking part in the rest of the movie.