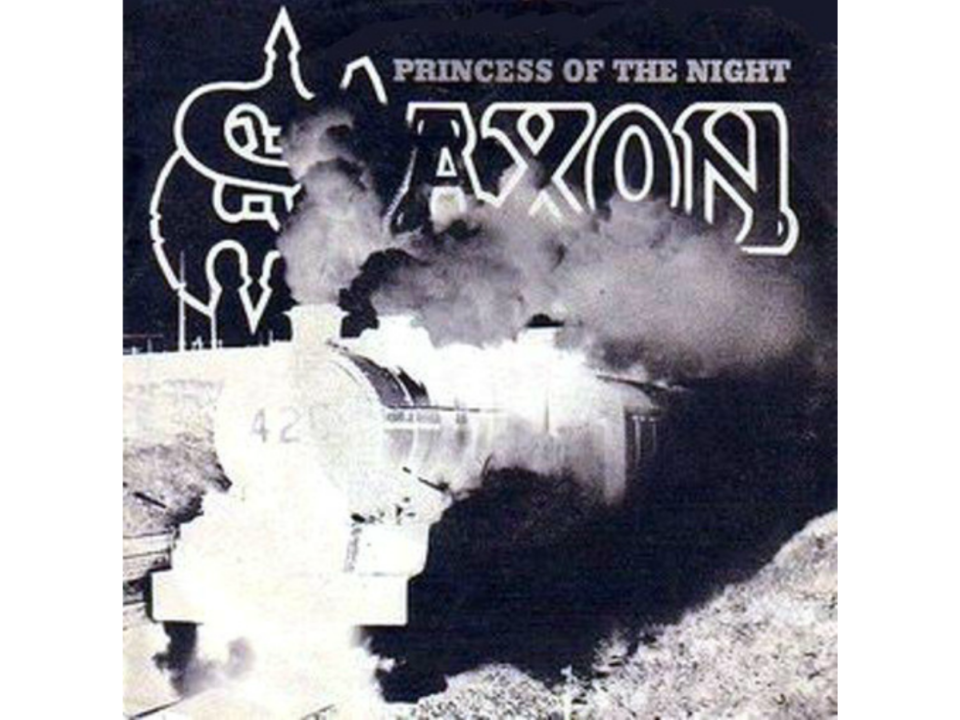 Welcome back to my most infrequently occurring Monday feature!  I'm speaking, of course, of Infrequently Occurring Fifth Monday (IO5M), where I come up with a new "top 5″ list on a quad-yearly basis.  This time I take a look at that most venerable of heavy metal lyrical topics: trains.  Actually, despite being literally "heavy metal" (even more than tanks!), trains aren't really the focus of all that many metal songs.  However, I've found five for today that make the grade as all time classics.
What's that? Where's "Crazy Train"?  Well, that is a pretty great song, sure, but it's more about a metaphorical train.  Also, I'm an elitist asshole.  Also, that major key verse definitely brings it down a few notches.  Anyway, pulling from a relatively short list of bands that I like, here are my favorite metal songs about trains:
Honorable Mention: Jethro Tull – Locomotive Breath (1971)
I know that Jethro Tull isn't really "metal" per se (and thus doesn't quite make this list), but more than any other song on their great album Aqualung, "Locomotive Breath" really sounds kind of metal.  I know they were just trying to mimic the sound of a chugging train, but parts of the song even sound proto thrash to me.  Either way, great song, and much better than the lackluster W.A.S.P. cover (and the somewhat less lackluster Helloween cover).
Trainiest lyrics:
Oh, he feels the piston scraping
Steam breaking on his brow
Old Charlie stole the handle
And the train, it won't stop going
No way to slow down
Oh, oh
5. Manilla Road – Midnight Meat Train (1988)
I've got a soft spot for pretty much every album from the Wichita Kansas based band Manilla Road, so obviously their one song about a train was going to make this list.  This is off of their thrashiest album, and really shows some pretty good thrash chops from the venerable metalers.
Trainiest lyrics:
Inside the Big Apple's subway
I slept upon the midnight train
I woke to horror and demise
What I now call end of the line
4. Sabbat – Ghost Train (1994)
Japanese black/thrash madmen Sabbat get no shortage of love from this blog, and once again they've managed to get name dropped in a post.  This particular song is off of their 1994 album Fetishism and is an excellent example of the Venom influences in their "just on the right side of the evil/silly boundary" sound.
Trainiest lyrics:
A steam whistle blows
Doubtful strange sound
In the middle of the quiet night
Smoke's given out
Doubtful strange smoke
With give off a nasty smell
Envelope in a dense fog
At fog to meet
A light burn in the darkness
Lucifer's train
Carrying some selection
Start running heartlessly
Heavily move
Oh! Voice of sorrow resound painfully
No! Nobody can stop that dark vehicle
Ghost train, black gate of hell
Ghost train, darkside of this world
3. U.D.O. – Trainride in Russia (2004)
Accept actually has an ok train song with "D-train," as does Judas Priest with "Bullet Train."  However, both those albums feature the bands without their signature vocalists and are thus stricken from the halls of metal.  And though I was unable to find a suitable Rob Halford replacement, this song from Accept frontman Udo's solo years is pretty ridiculously awesome.  I mean, and I know I've linked to this before, just check out the music video for it:
Trainiest lyrics:
Trainride in russia-again and again
Trainride in russia-nastrovje man to man
The rolling of the wheels
The distance of the land
Trainride in russia-that's where it all began
2. Scorpions – Catch Your Train (1981)
This might suffer from the same "half the goddamn song is in a major key" problem that you find in "Crazy Train," but here it is saved by one of the ALL TIME great choruses in metal. Uli's guitar pyrotechnics don't hurt none either–bottom line, if you've never heard 70s Scorpions, fix that shit right now!
Trainiest lyrics:
Wake up man it's late but not too late,
It's six o'clock like everyday!
Get your things run and forget the rain,
Take power pills don't miss your train!
1. Saxon – Princess of the Night (1981)
Want to know what upsets me about Saxon the most?  The fact that this song, off their 1981 classic Denim and Leather, was the first song I ever heard from them, and is still their best. But considering the proto-speed metal awesomeness of the song is one of the greatest metal songs of all time, I guess I was just bound to be disappointed by Saxon.
Trainiest lyrics:
She used to be an ironhorse
Twenty years ago
Used to bring the mail to me
Through the ice and snow
I've sat alone and watched her
Steaming through the night
Ninety tons of thunder
Lighting up the sky
Finally, if you want to listen to all these train songs (along with the grudging addition of "Crazy Train"), check em out here: